Social Media at the Fourth of July
Find an Event
Fourth of July Celebration—Social Media
Join the conversation using the hashtag #ArchivesJuly4
Tell the World #ISignedTheDeclaration
Sign your name to the Declaration of Independence! Take a picture, tag it with #ISignedTheDeclaration, and share it with us on social media. Look for the booth at the corner of Constitution Avenue and Seventh Street, and add your John Hancock to the list. The booth will be moved inside to the Boeing Learning Lab at 11 a.m.
You can also sign your name to the Declaration online and share with your friends! Choose a signature style—John Adams, Josiah Bartlett, Benjamin Franklin—and declare your independence!
Share Your Patriotic Spirit
We've sized these images to make social sharing easy!
Banners
Facebook
Twitter
Shareable Graphics
Instagram
Facebook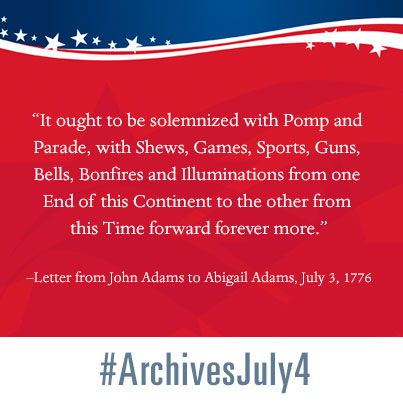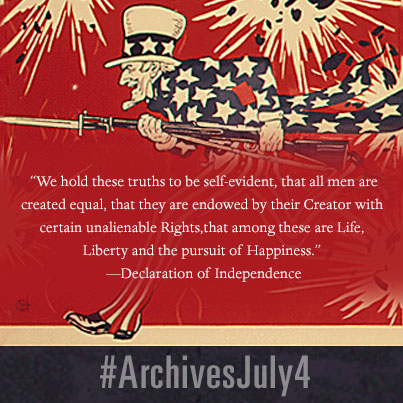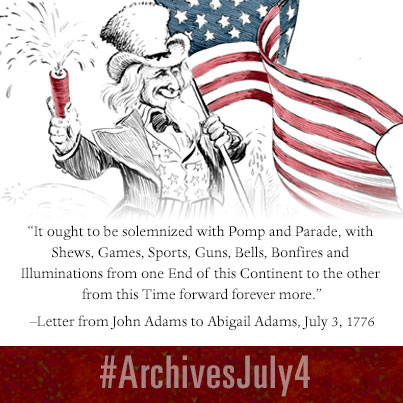 Twitter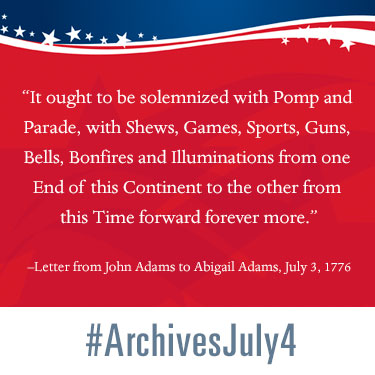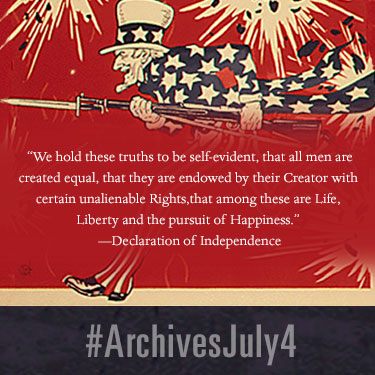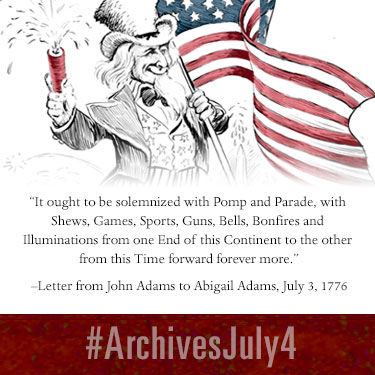 All events listed in the calendar are free unless noted.