Primarily Teaching
Workshop Information
Before You Arrive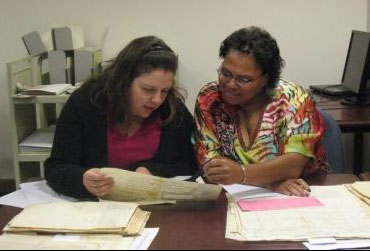 Primarily Teaching 2017 workshops have a national theme—Conflict and Compromise in History—matching that of National History Day in 2018. We will guide you through research and digitization using original historical records related to a specific topic within this broader theme.
We will identify material in our collections for you to research while you're here. The National Archives holds records relating primarily to the operations of the Federal government.
Participants are responsible for their own food, housing, and travel arrangements.
During the Workshop
You will conduct research, searching for those incredible teachable documents that help educators and students unlock the past — primary sources like letters, reports, petitions, case files, photographs, etc. Then you will create a teaching activity using the materials you find. We will orient you to research procedures and provide ongoing guidance throughout the workshop.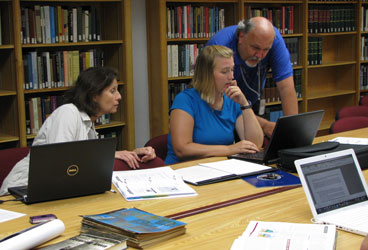 You will select between 3 and 5 items (documents, photos, maps, etc.) from your research to digitize and make available online. While you are on-site, we will add these to DocsTeach, our online tool for teaching with documents.
You will then construct a DocsTeach learning activity using these and other digitized materials that match our Conflict and Compromise in History theme. We will coach you as to how best to create activities.
The daily programs begin at 9:00 a.m. and usually adjourn by 4:00 p.m.
Application
Upon receipt of your application, we will contact you with further information, including payment details for the $100.00 registration fee. Should you have further questions about the workshop or topic selection, contact us at education@nara.gov.
Apply: