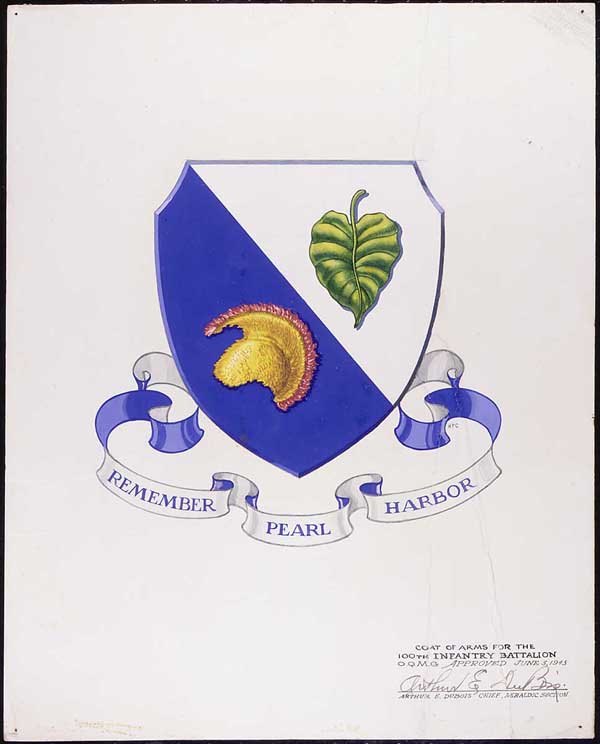 "Coat of Arms for the 100th Infantry Battalion"
By H.F.C., 1943
Gouache on paper
15 1/8 " x 12 1/2"
National Archives and Records Administration, Records of the Adjutant General's Office, 1917–
Distinctive Military Insignia
This coat of arms was designed for the 100th Infantry Battalion, an Army unit composed of Japanese Americans from Hawaii that fought in the Italian campaigns of World War II. The blue color in the coat of arms signifies infantry, while the taro leaf and warrior's helmet are identified with Hawaii. The 100th Battalion established an outstanding record of gallantry, becoming one of the most decorated Army units in the European Theater of Operations.