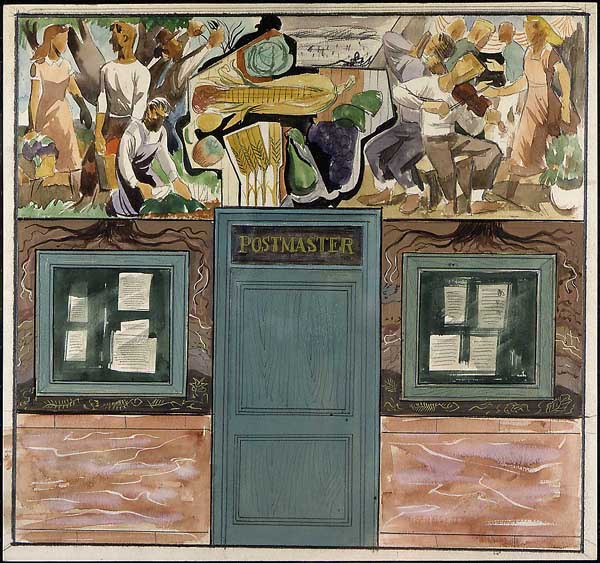 "Design for Mural, Paw Paw, Michigan Post Office"
By Carlos Lopez for the Treasury Department Section of Fine Arts, ca. 1940
Watercolor over pencil on paper
9 1/2" x 10"
National Archives and Records Administration, Records of the Public Buildings Service
Post Office Mural Designs: Paw Paw, Michigan
Among the New Deal's most familiar legacies are the hundreds of murals painted on the walls of post offices throughout the United States. Most of the post office murals were commissioned by the Treasury Department's Section of Fine Arts through national and regional competitions to which artists submitted their designs. As their designs progressed, winning artists were required to send sketches to the section. Carlos Lopez dispatched this illustration to Washington, DC, for approval. It would eventually become his mural, Bounty, which still decorates the lobby of the Paw Paw, Michigan, post office.