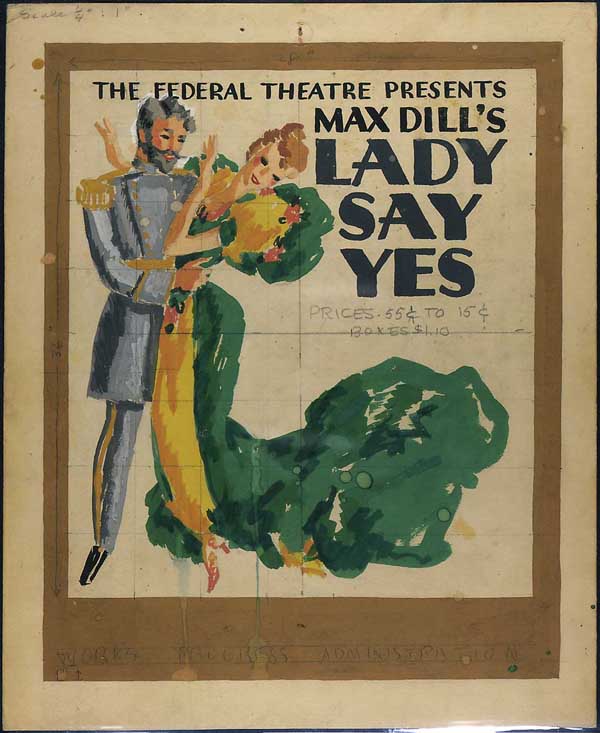 Design for poster for Lady Say Yes
By an unknown artist for the Federal Art Project, Works Progress Administration, 1937
Gouache on paper on board
11" x 9"
National Archives and Records Administration, Records of the Work Projects Administration
Federal Theatre Project Designs: Posters
Federal Theatre Project posters were often designed and printed by the Federal Art Project, another of the New Deal cultural programs that gave work to artists and graphic designers. Art Project workers developed a variation of the silkscreen process, which allowed for mass-produced paper copies from the original design. This technique enabled the Project's poster division to print more than 2 million posters for the Theatre Project, as well as for other Federal, State, and local government agencies. Here are two examples.