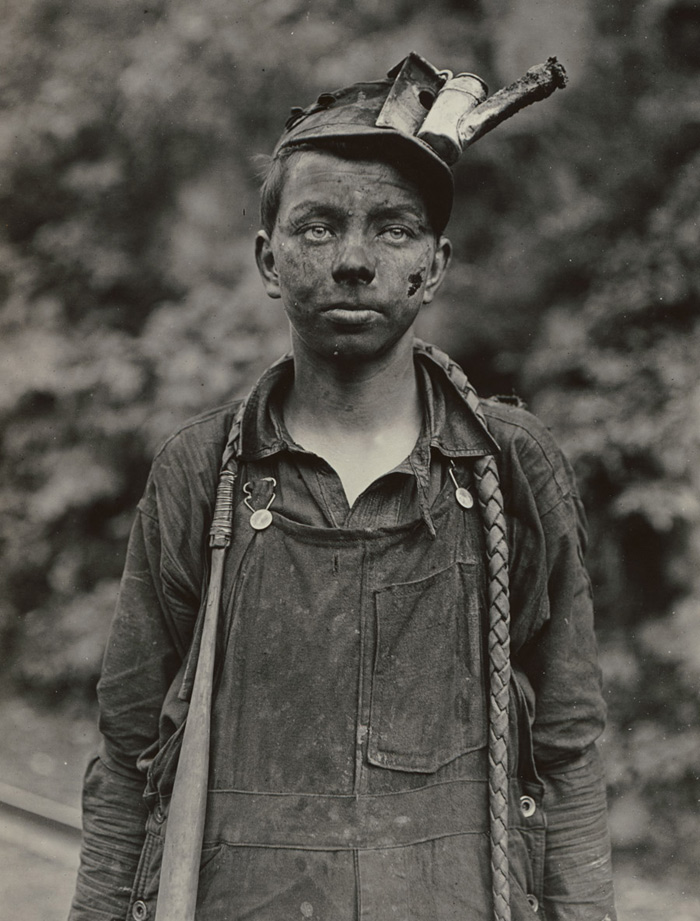 "Young Driver in Mine. Has been driving one year. 7 A.M. to 5:30 P.M daily Brown Mine, Brown W. VA." photograph and caption by Lewis Hine, 1908.
Lewis Hine's eyewitness accounts took the form of photographs. As an investigative photographer with the National Child Labor Committee, he documented children working in coal mines, factories, fields, and street trades.
Hine's images are unflinching, accompanied by his own captions that are sparely written, but filled with facts. Young children with world-weary faces stare out of these photographs, confronting viewers with the truth of child labor in early 20th-century America. This photograph shows a young miner whom Hine encountered in West Virginia.
National Archives, Records of the Children's Bureau [102-LH-136]