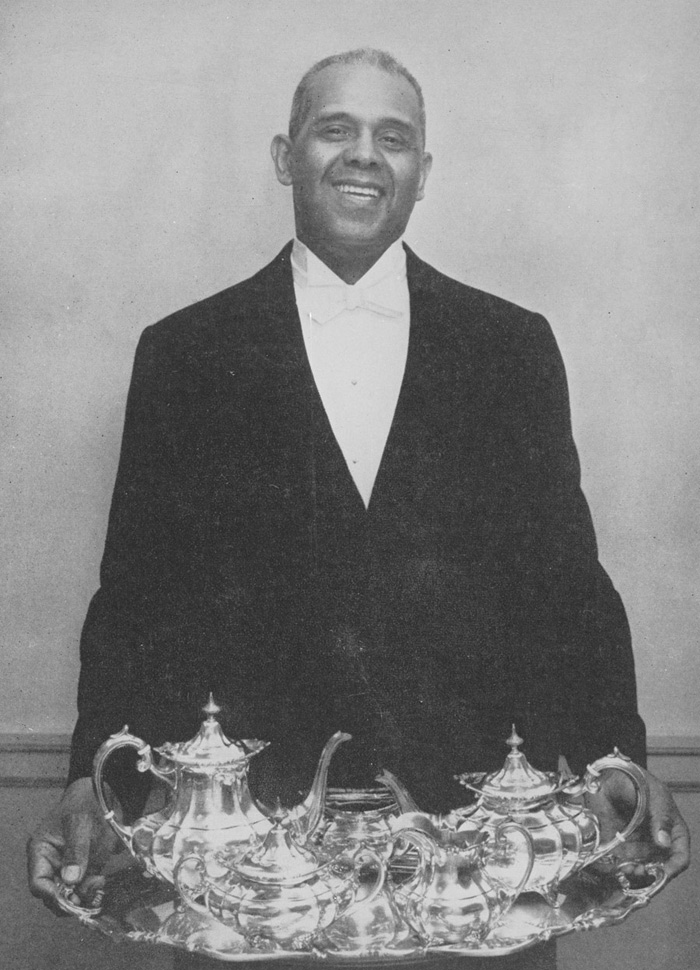 Alonzo Fields, not dated
Alonzo Fields was butler, chief butler, and maitre d' at the White House from 1931 to 1953. With a young family to support, Alonzo Fields, who had trained as a classical singer at the New England Conservatory of Music, gave up his chance of a musical career and took a job as a butler at the White House in 1931. During his tenure there, he considered himself privileged to observe the most influential people of the time at close range.
But his dream of a singing career persisted. He looked back at his twenty-one years of White House service and remembered as his greatest thrill, the day he performed in the East Room of the White House, at the Christmas Party held in 1932 for the mansion's domestic staff.
Courtesy of the Smithsonian Center for Folklife and Cultural Heritage, Washington, DC