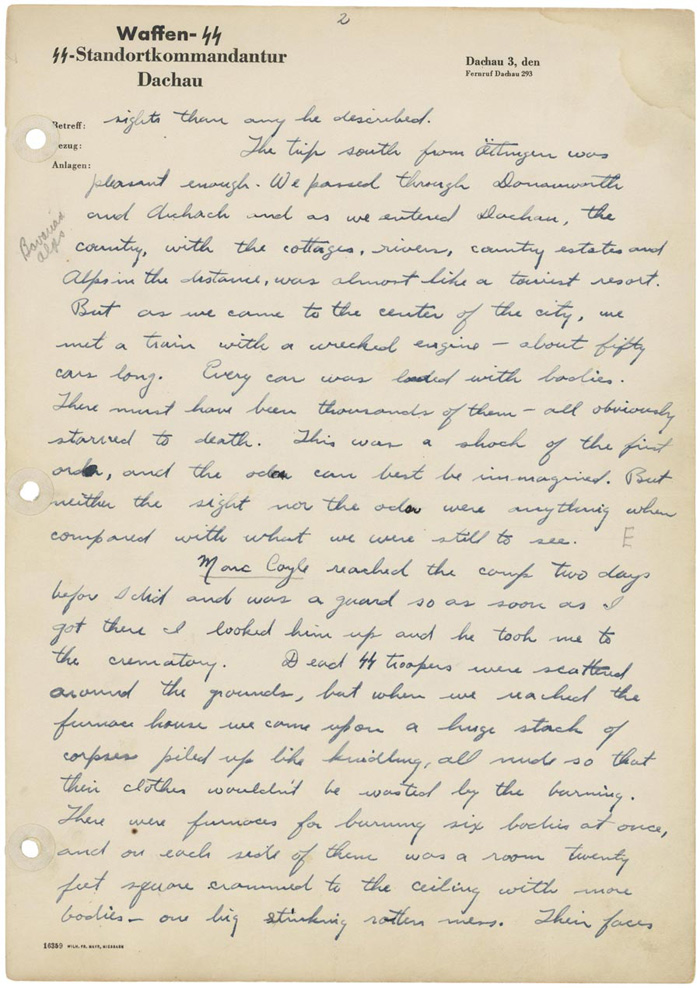 Letter from Pfc. Harold Porter, a medic with the 116th Evacuation Hospital, to his parents, May 7, 1945, page 2
Using stationery found in the abandoned office of the camp commandant, Porter found himself at a loss to convey the horrors he encountered at the Dachau concentration camp: boxcars filled with thousands of decomposing bodies, the crematorium surrounded by stacks of nude corpses, and the stacks of carefully sorted clothing belonging to the victims.
His account is unsparing and graphic, with descriptions of what the bodies looked like, the sounds they made as they were being moved, and their odor. Days after entering the camp, he was still trying to grasp the reality of what he saw.
National Archives, Dwight D. Eisenhower Presidential Library and Museum, Abilene, Kansas. Courtesy of the Dwight D. Eisenhower Library, Sonya Porter Collection