Footnote and the National Archives
National Archives Documents Available on Footnote.com
The National Archives and Footnote.com are working as partners to bring unprecedented access to selections of the vast holdings of the National Archives.
---
Through our partnership, a selection of historical records is available for viewing and downloading (via subscription) on the www.footnote.com web site.
Visit our Research Rooms and Presidential libraries to access the documents free of charge.
Find out what documents are available: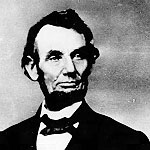 Are you a history buff? A student of history? Curious about historical documents? Explore American history from our home page, Archives.gov.