Presidential Elections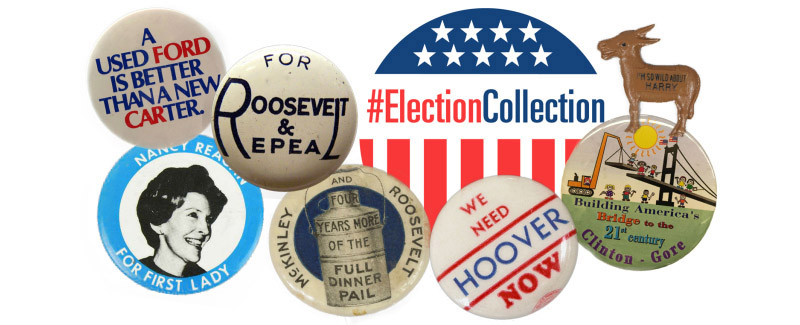 Every four years, on the first Tuesday (after the first Monday) of November, we cast our votes for the next President of the United States. The National Archives and Records Administration has a unique role in the election process: NARA's Office of the Federal Register administers the Electoral College.
Find out how the Electoral College works and what the Federal Register does, and discover our Presidential libraries' election memorabilia in our #ElectionCollection.
You can even fill in the electoral map with your own predictions of the outcome.
 
The Electoral College and the National Archives
What is the Federal Register's role in the Electoral College? Federal Register staff take you through the process and describe this unique duty—from sending instructions to the governments of the 50 states and the District of Columbia to receiving and reviewing certificates of votes to turning over the votes to Congress.
The Presidential Transition
Records Management Guidance for the Presidential Transition (Records Express blog)
New Transition-Related Materials (Records Express blog)
White House Transition Interviews (oral histories of former White House staffers from the Nixon administration Clinton administrations)
NARA's Role in a Presidential Transition (Prologue, Fall 2016)
Escorting a Presidency into History: NARA's Role in a White House Transition (Prologue, Winter 2008)
Inaugurations
Peaceful Transition of Power: American Presidential Inaugurations (Prologue, Winter 2000)
#ElectionCollection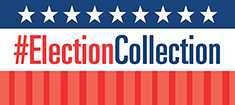 Every Tuesday during the months leading up to the election, we published campaign memorabilia from our Presidential libraries on a new #ElectionCollection Instagram and invite other cultural organizations and individuals to share their own mementos from past campaigns.
Use the #ElectionCollection tag to view and share campaign memorabilia on Twitter, Facebook, Tumblr, and Pinterest. And find more in-depth stories on the blogs of the National Archives and American Experience 
Teachers! DocsTeach has organized the #ElectionCollection memorabilia by theme so you more easily find objects to use in your classroom.
Articles
Choosing a President: How the Electoral College Works (Prologue: Quarterly of the National Archives, Fall 2012)
The Electoral College: A Message from the "Dean" (Prologue: Quarterly of the National Archives, Fall 2008)
The Electoral College: Then and Now (Pieces of History blog)
Constitution 225: Blueprint for the Electoral College (Pieces of History blog)
Constitution 225: The President (Pieces of History blog)
To Choose a President (Pieces of History blog)
The Election isn't over . . . (Pieces of History blog)
Teaching and Learning Resources
#ElectionCollection Presidential Campaign Memorabilia on DocsTeach
Lesson plan for Tally of the 1824 Electoral College Vote