Sunshine Week 2021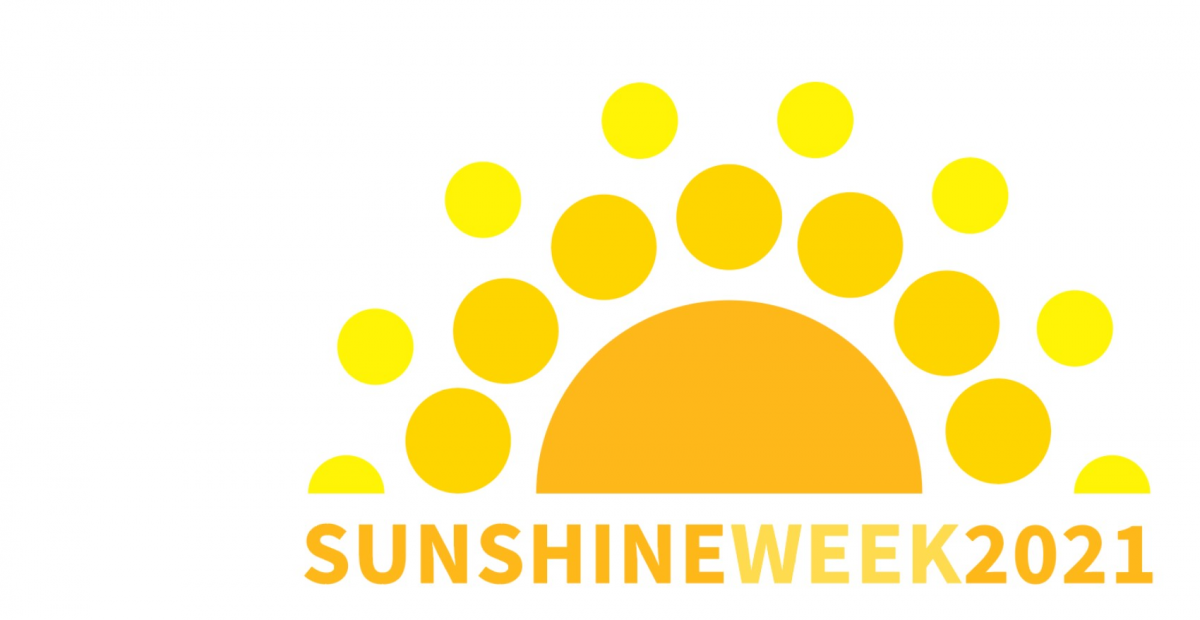 Celebrate Sunshine Week with the National Archives!
National Archives and Records Administration
Sunshine Week Program (Virtual Event)
Mon, March 15
1:00 - 3:00 p.m. (ET)
We are pleased to announce that Senior U.S. District Judge Royce C. Lamberth will join us for a special event celebrating Sunshine Week with the National Archives. The event will also include a special message from U.S. Senator Patrick Leahy. The first hour of the program will feature a conversation with Senior Judge Lamberth and Adam R. Pearlman on open government and the legal landscape. The second hour will include a panel discussion with users of FOIA moderated by OGIS's Kirsten B. Mitchell. Panelists are:
Michael Bekesha, Judicial Watch
Alexandra Perloff-Giles, Gibson Dunn & Crutcher's Media, Entertainment and Technology Group
Katie Townsend, Reporters Committee for Freedom of the Press
Members of the public are welcome to
Watch the livestream on the National Archives' YouTube Channel.
Attend the meeting virtually through Webex. Those attending the meeting via Webex will need to connect to the audio portion of the meeting by telephone.
If you wish to attend via Webex, you must register by March 12 at 11:59 p.m. (ET). After you register, we will send you information for accessing the meeting.
If you require an accommodation for the program (such as a transcript or a sign language interpreter), please send an email to ogisopenmeeting@nara.gov or call 202-741-5770 in advance.
Program Materials
Speaker Biographies