World War I Centennial: Events and Exhibits
The National Archives commemorates the 100th anniversary of the First World War. Explore the experiences of Americans during this worldwide conflict through exhibits and events or visit our World War I portal page for primary source material.
App: Remembering World War I
Remembering WWI is an iPad and Android app for exploring, collaborating, and engaging with our extensive collection of World War I photographs and moving images. The app is available via iTunes and in the Google Play Store.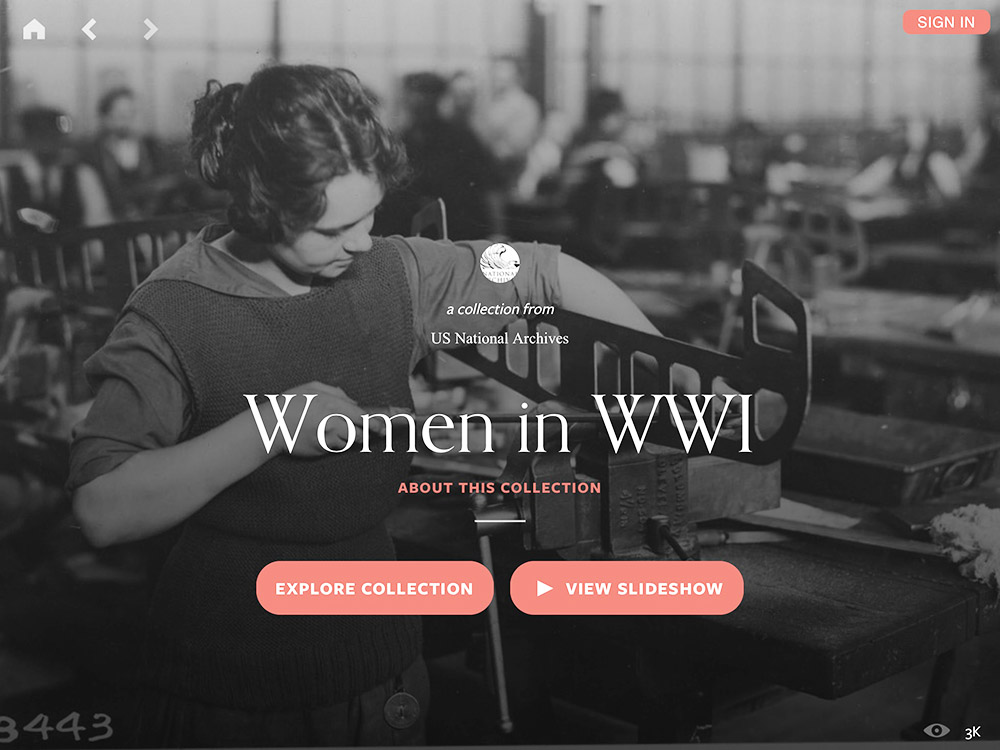 Traveling Exhibits
"Over Here: Americans at Home in World War I"
September 1–October 20:​ Mendocino County Museum​, Willits, California
November 10–January 7:​ Oaklawn Public Library,​ Oaklawn, I​llinois
January 24–March 16:​ Oaklawn Public Library,​ Oaklawn, I​llinois
"Over There: Americans Abroad in World War I"
November 9, 2018–January 6, 2019: Alice C. Sabatini Gallery, Topeka, Kansas
November 10, 2019

–

May 25, 2020
: South Carolina Confederate Relic Room & Military Museum, Columbia, South Carolina