NHPRC News
August 2018
Inside the Commission
America's Early Legal Records
Many of the early legal records in communities and states across the country are at risk of loss or are largely inaccessible for the public to discover and use. The National Archives, through its grantmaking program run by the National Historical Publications and Records Commission, is seeking to fund projects that will preserve and make those records collections easier to find and access.
At its June 2018 meeting, the Commission voted to encourage future grant applicants to present proposals that address America's early legal records in all states, territories, and the District of Columbia.  A proposal was presented to the Commission by Executive Director Christopher Eck that discussed the country's early legal records—including those from colonial, territorial, county, early statehood and tribal proceedings—and their capacity to both document the evolution of the nation's legal history and enrich our shared understanding of our social, cultural, economic, and political past.
Early legal records are rich resources for historians, genealogists, educators, and the public. They document the activities of daily life and the evolution of our legal system. They deepen our shared understanding of our social, cultural, economic, and political past. In some instances, they may provide the only evidence of the very existence of individuals from all backgrounds.
Projects dealing with early legal records may include, but are not limited to, court records, hearings, and related activities. What constitutes "early" will differ by each jurisdiction, and we welcome applications from all parts of the nation. The NHPRC is encouraging applicants to make the case for the importance of particular groups of early legal records in their proposals.
While the deadline for draft applications for Access to Historical Records: Archival Projects has passed, you may still contact staff to discuss any project ideas before the final deadline of October 4. There's also another opportunity through the Major Initiatives category. More information concerning the Commission's interest in early legal records and these grants can be found at these links to our new grant announcements: More information concerning the Commission's interest in early legal records and these grants can be found at these links to our new grant announcements for Archival Projects and Major Initiatives.
---
Upcoming Grant Deadlines
This program has two phases. You must first submit a Preliminary Proposal, and successful applicants from the preliminary round will be invited to submit a Final Proposal
For projects that ensure online public discovery and use of historical records collections.
Final Deadline:   October 4, 2018
For projects that encourage public engagement with historical records.
Final Deadline:   October 4, 2018
For projects to publish documentary editions of historical records.
Final Deadline:   October 4, 2018
---
News from the Field
Albert Gallatin: Jefferson's Treasure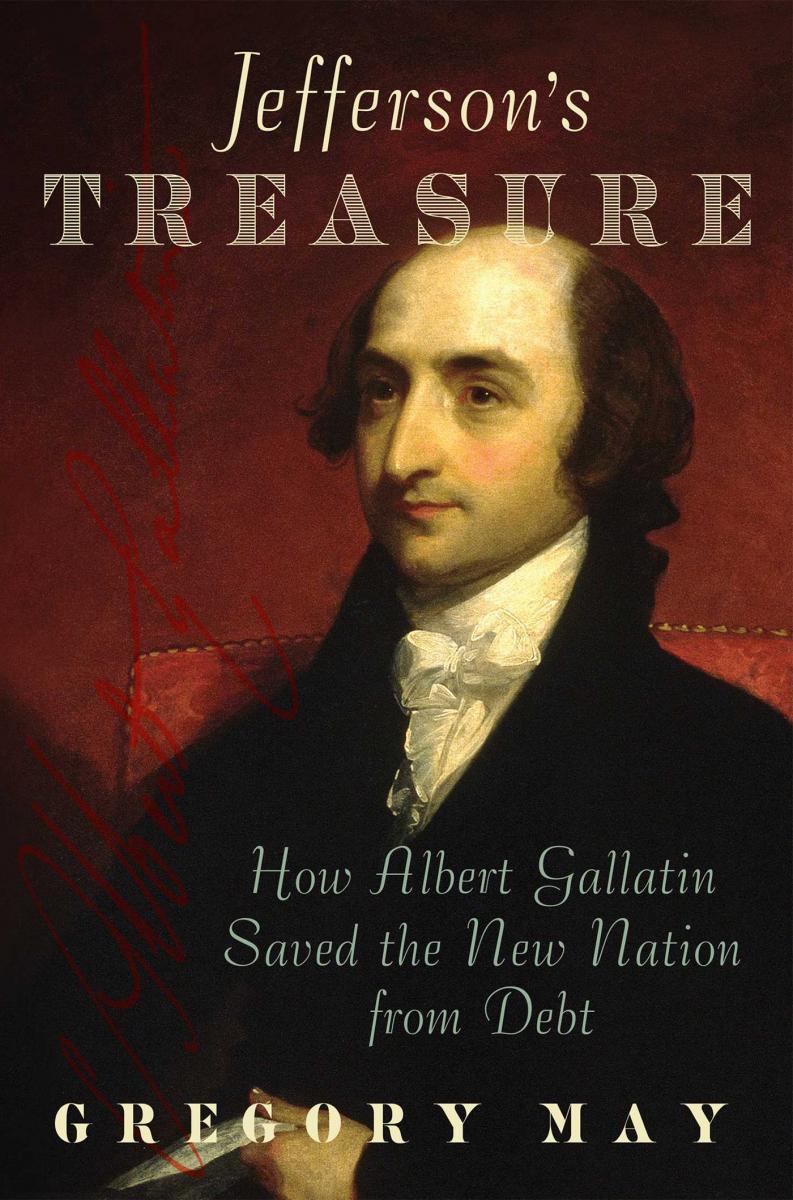 In a review of Gregory May's new book, Jefferson's Treasure: How Albert Gallatin Saved the New Nation from Debt, The Wall Street Journal wryly notes that Secretary of the Treasury Gallatin, unlike his predecessor Hamilton, may be "too dull for the likes of a Broadway musical." Nevertheless, May's book provides an insightful look into the life of an interesting character in Albert Gallatin (1761-1849), the penny-pinching Secretary of the Treasury who not only reduced the national debt by $14 million while simultaneously financing the Louisiana Purchase.
Gallatin had a long and distinguished resume. He was a member of Congress (1795-1801), Secretary of Treasury under Jefferson and Madison (1801-1814), one of the team of diplomats to negotiate the Treaty of Ghent, which ended the War of 1812, and was minister to France (1816-1823) and to Great Britain (1826-1827). He would later serve as President of the National Bank of New York, the New-York Historical Society, and was one of the founders of the University of the City of New York and the American Ethnological Society.
The main group of Gallatin's papers is in the New-York Historical Society, while a considerable collection of letters is in the Historical Society of Pennsylvania. The National Archives holds numerous papers regarding Gallatin's services as an official in the U.S. government. The NHPRC funded a project to collect and microfilm the papers from these and a dozen other repositories, and Gallatin is well-represented in his correspondence on Founders Online—with some 912 letters from him and 672 letters to him online.
It was Madison who wrote, "Gallatin [is] a real Treasure in this department of legislation. He is sound in his principles, accurate in his calculations and indefatigable in his researches. Who could have supposed that Hamilton could have gone off in the triumph he assumed with such a condition of the finances behind him?"
---
New Jersey Land Records

When the Dutch surrendered the colony of New Netherland to the British in 1664, two proprietors--Sir George Carteret and Lord John Berkeley--were given the right to make land grants for what would become the colony of New Jersey. For twelve generations, land grant records were maintained privately by the corporations. Over the past twenty years, the records holdings have been transferred to the New Jersey State Archives.
To date, over 20,000 land documents of the 80,000 that are among the holdings of the state archives have been indexed and made available through the Early Land Records online database. Now, with support from the NHPRC, the Genealogical Society of New Jersey is undertaking a project to provide access to Early Land Records, including abstracts of approximately 60,000 colonial and property land instruments valuable for genealogical and local history research.
Early land records are invaluable for genealogical and local history research. They contain proof of lineage, long-forgotten Indian place names, and details of the cultural landscape. The records also document the history of surveying and landownership, settlement patterns, and interactions among Native Americans and European immigrants. Among these records are patents from colonial governors authorizing land purchases and settlement, surveys of tracts of land, deeds, mortgages, and other documents.
You can read more about this project in the Genealogical Society of New Jersey newsletter. 
---
The Challenge of Email Archives
According to a new report issued by the Council on Library and Information Resources (CLIR) "more than 2.6 billion people currently use email; on an average day 215 billion messages are sent and received for personal and business communication."
The challenge for archives is to capture, preserve, and provide access to email in order to leave a historical record for future generations. CLIR's report, The Future of Email Archives, is must reading for anyone interested in tackling that challenge. You can read more about it at https://www.clir.org/2018/08/new-clir-report-examines-complexity-and-challenges-of-preserving-email/
The NHPRC has funded several projects aiming to meet those challenges. As part of its Strategic Plan, NHPRC offered, with the help of the Council of State Archivists, "Government Email in an Age of Risk: Preventing Information Loss" last year. At the symposium, state archives representatives presented six case studies, and a mix of state archives and federal records management and archival personnel provided commentary and led discussion about each one. The goal was to provide a venue to discuss specific topics within email policy, preservation, and access and to work toward possible common and scalable solutions for government email.
You can read those six case studies at https://www.archives.gov/nhprc/projects/electronic-records/email
---
Preserving Native Alaskan Culture
An NHPRC grant to Bethel Broadcasting of Bethel, Alaska will digitize and make available 1,000 video recordings drawn from Native-owned and -operated television station KYUK.
The KYUK Audio/Visual Archives includes 12,000 videotapes representing approximately 4,400 hours of original, locally produced programming and program elements documenting the rich and complex cultural, social, political, and economic life of people in the region, and of Bethel in particular, from the early 1970s to the present. The content of the archives includes such things as dance performances, demonstrations of traditional crafts and technology; interviews with Yup'ik Elders, most now deceased, who share traditional knowledge, values, history, and wisdom in the Yup'ik language; local news footage, edited news stories, and newscasts in English and Yup'ik; documentaries in both English and Yup'ik; historical programs about the region and its people in English and Yup'ik; instructional, public affairs, and feature magazine programs in English and Yup'ik; and fundraiser telethons and locally produced game shows.
The archives is believed to be the largest collection in the world of Yup'ik Eskimo-related video content that captures the traditions, language, and customs that were developed before contact with the West. Watch a video at https://www.youtube.com/watch?v=0CaB9To-sc0
---
Will Hays and the "Hays Code"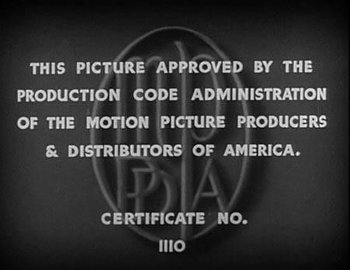 Roiled by scandals involving movie stars and dealing with a complex web of local censors and calls for federal government intervention, Hollywood movie studios created the Motion Picture Producers and Distributors of America in 1922. The MPPDA hired Will H. Hays to run it. Former chairman of the Republican National Committee and U.S. Postmaster General in the Harding administration (where he played a role in the Teapot Dome scandal), Hays was to "clean up the pictures."
The MPPDA drew up a list of "Don'ts and Be Carefuls" in 1927, and when the talkies became prevalent by 1930, a new Production Code was introduced to guide studios as to what was acceptable content for motion pictures produced for a public audience. Known by many as the "Hays Code," the restrictions were not enforced until 1934, but it would function in place for decades.
The Indiana State Library holds the Will H. Hays papers, and through a grant from the NHPRC, archivists there will be digitizing and publishing the papers online. You can read more about the project at https://blog.library.in.gov/indiana-state-library-awarded-nhprc-grant-to-digitize-the-papers-of-will-h-hays/
---
Japanese American History Digitization Project
Months after the declaration of war with Japan, President Roosevelt signed Executive Order 9066 on Feb. 19, 1942, the net result of which was the incarceration of 120,000 Japanese Americans who were banned from coastal regions, sent to assembly centers, and then to inland camps operated by the War Relocation Authority. Incarceration lasted until early 1945. Here from the National Archives is a photo of people waiting in line for lunch outside the mess hall at the internment camp at Manzanar in 1942.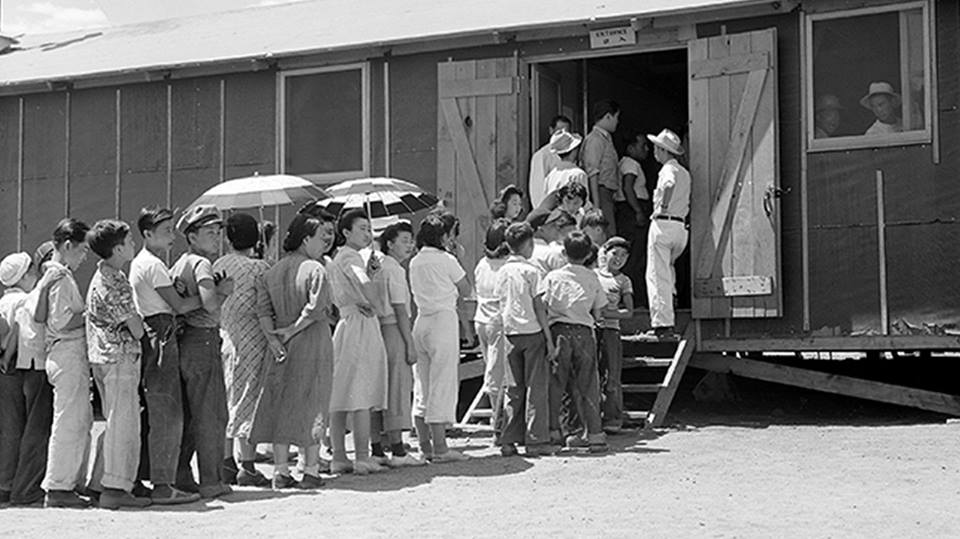 The story of the Japanese Americans in the 20th century is a complex local and state topic as well as a national subject of great historical impact. The archives at several different California State University institutions, including those in Dominguez Hills, Fresno, Fullerton, Northridge, Sacramento, San Jose, Sonoma, and San Francisco have collaborated to create a digital archive of their various holdings to form the CSU Japanese American History Digitization Project
The NHPRC has funded a major initiative to support a project to digitize and make accessible 10,400 archival records relating to 20th century Japanese-American history from 19 collections, including photographs, organization and family manuscript collections, and oral histories held at eight institutions throughout California. While spanning the 1920s through the 1980s, the collections to be digitized will emphasize World War II interment and post-war years as part of the project. You can visit the project's website at http://csujad.com/.
Densho, an organization committed to preserving Japanese American History, will partner with project participants to build and enhance a Names Registry, an online, searchable database of those Japanese Americans forced to relocation camps. You can read more about the project at https://news.csudh.edu/digitization-project/