NHPRC News
June 2018
Inside the Commission
Following the June 2018 meeting of the NHPRC, Archivist of the United States David S. Ferriero awarded 31 grants totaling $4,093,283 for projects in 15 states. The National Archives grants program is carried out through the National Historical Publications and Records Commission (NHPRC). A complete list of new grants is available online.
Providing public access to historical records is the focus of 14 projects, including a major initiative by the University of North Carolina at Greensboro to digitize nearly 10,000 slave deeds and bills of sale held by 26 counties across the state. Several project focus on collections at major institutions for documenting music and the arts, including the Country Music Hall of Fame's audiotape recordings of historic performances; the Rock and Roll Hall of Fame and Museum's 508 collections spanning eight decades of music history; Bethel Broadcasting's video recordings drawn from Native-owned and –operated KYUK, documenting the Yup'ik of western Alaska; the Pacific Northwest Artists Archives at Willamette University; interviews from prominent sports figures from Arthur Ashe to Kareem Abdul-Jabbar at Washington University; and Cooper Union's student design archives. The Computer History Museum in Mountain View, California will be digitizing 12 major collections documenting the evolution of software, and the Indiana State Library will be providing access to the papers of William H. Hays, famous for establishing the "Hays Code" of acceptable content for the motion picture industry in the 20th century.
Purdue University received a grant for three-year project to run the Archives Leadership Institute, a one-week summer program to provide professional development for tomorrow's archives leaders.
Two grants went to projects to increase public engagement with historical records. St. Lawrence University in Canton, New York will undertake North Country at Work," a project to document the traditions and history of labor and industry in the Adirondack region. The Museum of Chinese in America will implement programs and education workshops aimed at preserving, digitizing, and showcasing family and community history and culture through its "Our Family Treasures" project.
Grants went to 14 documentary editing projects to publish the papers of key American figures, including Dolley Madison, Walt Whitman, Frederick Douglass, Martin Luther King, Jr., and the Freedom History project founded by the late Ira Berlin.
America's Early Legal Records
Many of the early legal records in communities and states across the country are at risk of loss or are largely inaccessible for the public to discover and use. The National Archives, through its grantmaking program run by the National Historical Publications and Records Commission, is seeking to fund projects that will preserve and make those records collections easier to find and access.
At its June 2018 meeting, the Commission voted to encourage future grant applicants to present proposals that address America's early legal records in all states, territories, and the District of Columbia.  A proposal was presented to the Commission by Executive Director Christopher Eck that discussed the country's early legal records—including those from colonial, territorial, county, early statehood and tribal proceedings—and their capacity to both document the evolution of the nation's legal history and enrich our shared understanding of our social, cultural, economic, and political past.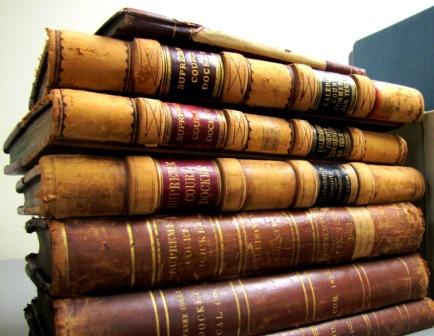 Early legal records are rich resources for historians, genealogists, educators, and the public. They document the activities of daily life and the evolution of our legal system. They deepen our shared understanding of our social, cultural, economic, and political past. In some instances, they may provide the only evidence of the very existence of individuals from all backgrounds.
Projects dealing with early legal records may include, but are not limited to, court records, hearings, and related activities. What constitutes "early" will differ by each jurisdiction, and we welcome applications from all parts of the nation. The NHPRC is encouraging applicants to make the case for the importance of particular groups of early legal records in their proposals.
More information concerning the Commission's interest in early legal records and these grants can be found at these links to our new grant announcements for Archival Projects and Major Initiatives.
---
Upcoming Grant Deadlines
This program has two phases. You must first submit a Preliminary Proposal, and successful applicants from the preliminary round will be invited to submit a Final Proposal
For projects that ensure online public discovery and use of historical records collections.
Draft Deadline (optional): August 3, 2018
Final Deadline:   October 4, 2018
For projects that encourage public engagement with historical records.
Draft Deadline (optional): August 3, 2018
Final Deadline:   October 4, 2018
For projects to publish documentary editions of historical records.
Draft Deadline (optional):   August 1, 2018
Final Deadline:   October 4, 2018
---
News from the Field
Working on the Railroad
The history of the railroad is a vital part of the American story. Through a grant from the NHPRC, 63 railroad collections held by the Cornell University Library's Kheel Center for Labor-Management Documentation & Archives have been organized and made freely available online.
Comprising 380 boxes of records, photographs, correspondence and more, the railroad collections support research in the ILR School and beyond. They document American life from the 18th century – when horse-drawn carts traversed the tracks and whale oil lit the headlamps on steam engines – to the 21st century.
As part of the efforts, 1,655 photographs were digitized, geotagged and posted online through the library's digital collections site at https://digital.library.cornell.edu/collections/railroada as well as Flickr and Shared Shelf Commons (search for "railroad Kheel").
---
Teaching Hard Lessons: the Carlisle Indian School
The Carlisle Indian School is a major source of memory for Indian nations across the country. From 1879 to 1918, roughly 10,000 students were sent to Carlisle in an attempt to assimilate them into the dominant Euro-American culture. Once at the school, Native students were forbidden to speak their own languages, wear their traditional clothing, or practice their own customs and religions.
The first school of its kind, Carlisle served as a blueprint for off-reservation Indian boarding schools throughout the United States and much of Canada. The lasting impact and legacy of Carlisle and the Indian boarding school movement is an important part of American history.
Dickinson College's Carlisle Indian School Digital Resource Center (CISDRC), represents an effort to aid research by bringing together, in digital format, a variety of resources located in different institutions around the country. The CISDRC intends not just to share archival material, but to further build and develop the archival record by providing a platform for Native Americans to add both their voices and their personal documentary collections as additional resources.
Through a grant from the NHPRC, Dickinson College is conducting a Teachers' Institute to develop tools and curricula and train teachers in using the collection to deepen understanding of the ways in which this troubled and veiled history can be used to understand and illuminate current educational concerns, practices, and community struggles, the project will map out pathways for this history to be taught within the context of Native and non-Native schools and colleges, and within community organizations. You can read more about the project at http://carlisleindian.dickinson.edu/
---
Brooklyn History: Remembering Jackie Robinson
Welcome home. After hitting a three-run homer for the Montreal Royals against the Jersey City Giants, Jackie Robinson is welcomed to home plate by teammate George Shuba. With this simple handshake between teammates, baseball was finally integrated in 1946.

Robinson had signed with the Brooklyn Dodgers in the fall of 1945 and was assigned to their minor league club in Montreal. On April 18, 1946, the handshake helped set the tone. Shuba described the moment:

"He hit a home run. Everybody's watching to see if a white guy is going to shake his hand. So, of course, as he was crossing home plate, I shook his hand. I could care less if Jackie was technicolor....If the truth be known, he was the best ballplayer on the team."

George Thomas "Shotgun" Shuba was born in Youngstown, Ohio in 1924. After a stint in the minors, he joined the Brooklyn Dodgers, with Jackie Robinson, in 1948. Playing mostly as a pinch hitter and utility outfielder, the left-handed Shuba played for eight seasons and make appearances in three World Series, including their winning season in 1955. Shuba hit .259 in his career, with 24 home runs, and was the first National League player ever to hit a pinch-hit home run in a World Series game. During his playing days, he was a frequent resident of the Bossert Hotel in the Brooklyn Heights neighborhood. After playing for Montreal again in 1956, he went on to become a postal clerk in Youngstown, Ohio. He passed away in 2014.

You can listen to an interview with George Shuba and hear about those Brooklyn Dodgers days in "Voices of Generations: Investigating Brooklyn's Cultural Identity," funded by the National Historical Publications and Records Commission (NHPRC) and The Gladys Krieble Delmas Foundation.
---
Untangling Boardman
Sometimes archivists face mighty challenges. These are pages from the Elijah Boardman papers at the Litchfield Historical Society in Connecticut. Great care must be taken to untangle this clump of old pages.

Boardman (1760-1823) was born and educated in New Milford, Connecticut and served in the American Revolution. After training as a clerk in New Haven, he commenced business as a merchant in New Milford in 1781. In 1795, he became a member of the Connecticut Land Co., one of the purchasers of the Connecticut Western Reserve. He possessed a large amount of property, standing second on the tax list of New Milford at the time of his death. 

He became prominent in politics after 1800, and was repeatedly elected to the Connecticut General Assembly and was elected to the U.S. Senate in 1821. He died in Ohio in 1823. You can check out the finding aid to his collection at the Litchfield Historical Society.

An NHPRC grant went to the Litchfield Historical Society to support a detailed finding aid and digitize approximately 43,750 items from the papers of Elijah Boardman.

They've got a Tumblr blog called "Fresh and Fashionable Goods" which presents images, quotes, and details of its project to process and digitize Elijah Boardman's account books, receipts, and family correspondence.
---
Remembering Ira Berlin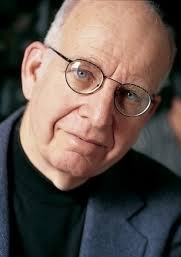 Word has come that historian Ira Berlin has passed away at the age of 77. A Distinguished University Professor at the University of Maryland, and a past President of the Organization of American Historians, Berlin is the author of such books as Many Thousands G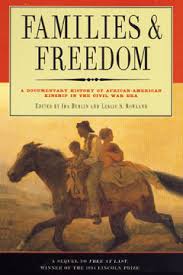 one: The First Two Centuries of Slavery in North America and Generations of Captivity: A History of African-American Slaves.

He also founded the Freedmen and Southern Society Project and served as director until 1991. The project's multi-volume Freedom: A Documentary History of Emancipation has twice been awarded the Thomas Jefferson Prize of the Society for the History of the Federal Government, as well as the J. Franklin Jameson Prize of the American Historical Association for outstanding editorial achievement. It has long been supported by the NHPRC.
In The Nation, historian Eric Foner illustrates the reach of Berlin's teaching. One of his students was a young Sonia Sotomayor, who was appointed to the Supreme Court in 2009. Foner writes, "Not long ago, Sotomayor became the first justice to quote from W.E.B. Du Bois's Souls of Black Folk in a Supreme Court opinion. When asked why, given that it is not a legal treatise, she replied that judges need to know what our society is really like, especially when it comes to the black experience. So does everyone else, and that was the mission to which Ira Berlin devoted his career as a historian."