NHPRC News
October 2018
Inside the Commission
John S. Cooke Named to the Commission
John S. Cooke, the director of the Federal Judicial Center, has been appointed to the National Historical Publications and Records Commission as representative for the United States Supreme Court. By statute, the Commission consists of 15 members, including one member of the judicial branch of the Government, appointed by the Chief Justice of the United States. Mr. Cooke replaces Judge Jeremy Fogel.
Mr. Cooke joined the Federal Judicial Center in 1998 as its director of judicial education programs, and he later headed the Center's Education Division. In 2005, he was appointed Deputy Director, and earlier this year was selected as its Director. Before his 20-year career at the Center, Mr. Cooke was a commissioned officer in the United States Judge Advocate General's Corps, achieving the rank of brigadier general. In the course of his military career, he served as the Chief Judge of the U.S. Army Court of Criminal Appeals, the Judge Advocate for the U.S. Army in Europe, Academic Director of the Judge Advocate General's School, and as a military trial judge. Mr. Cooke received a B.A. degree from Carleton College, a J.D. from the University of Southern California, and an LL.M degree from the University of Virginia.
The Federal Judicial Center (www.fjc.gov) was created by Congress in 1967 to "further the development and adoption of improved judicial administration in the courts," through research and education. Last year, the Federal Judicial Center completed 14 major research projects and provided 314 in-person, in-court, and technology-based educational programs for some 27,000 federal judges and court employees. The Center's research focuses on federal court processes and operations. Its educational programs include orientation and continuing education for judges on subjects ranging from substantive developments in the law to case management.
Commission to Meet November 14
The National Historical Publications and Records Commission will meet on November 14, 2018 at the National Archives in Washington, DC. The public is welcome to attend the first part of the meeting on policy discussions. If you wish to do so, please register by email to nhprc@nara.gov by November 9.
Digital Editions Publishing Cooperatives Meeting
In September, participants in the NHPRC-Mellon Foundation Digital Edition Publishing Cooperatives program met in Washington to discuss their initial planning. Designed to bring together digital history projects together to explore ways of sharing technology, information standards, editorial practices, research on sources, and mechanisms for disseminating and discovering their work, the DEPC is a network for digital publishing of primary sources.
Last December, eight institutions were selected for planning grants for a year-long process to plan and design a publishing cooperative. The eight projects are: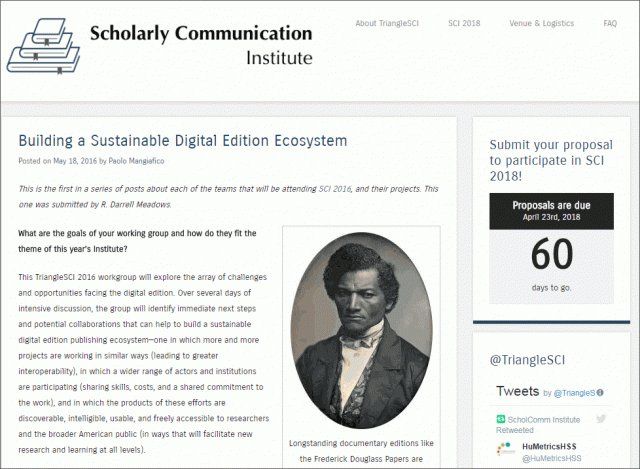 A 21st-Century Digital Platform for 19th-Century Analog Content
REED London: Creating Collaborative Environments for Editorial Publication
Modern African American Freedom Struggle Digital Publishing Cooperative
ARCScholar: A Digital Publishing Cooperative
Nineteenth Century Digital Cooperative
Scholarship in 3D Digital Edition Publishing Cooperative
University of Virginia Digital Publishing Cooperative
Digital Edition Publishing Cooperative for Historical Accounts (DEPCHA)
Read more about the Digital Edition Publishing Cooperatives at https://www.archives.gov/nhprc/projects/depc
---
Upcoming Grant Deadlines
This program has two phases. You must first submit a Preliminary Proposal, and successful applicants from the preliminary round will be invited to submit a Final Proposal
---
News from the Field
October is Archives Month!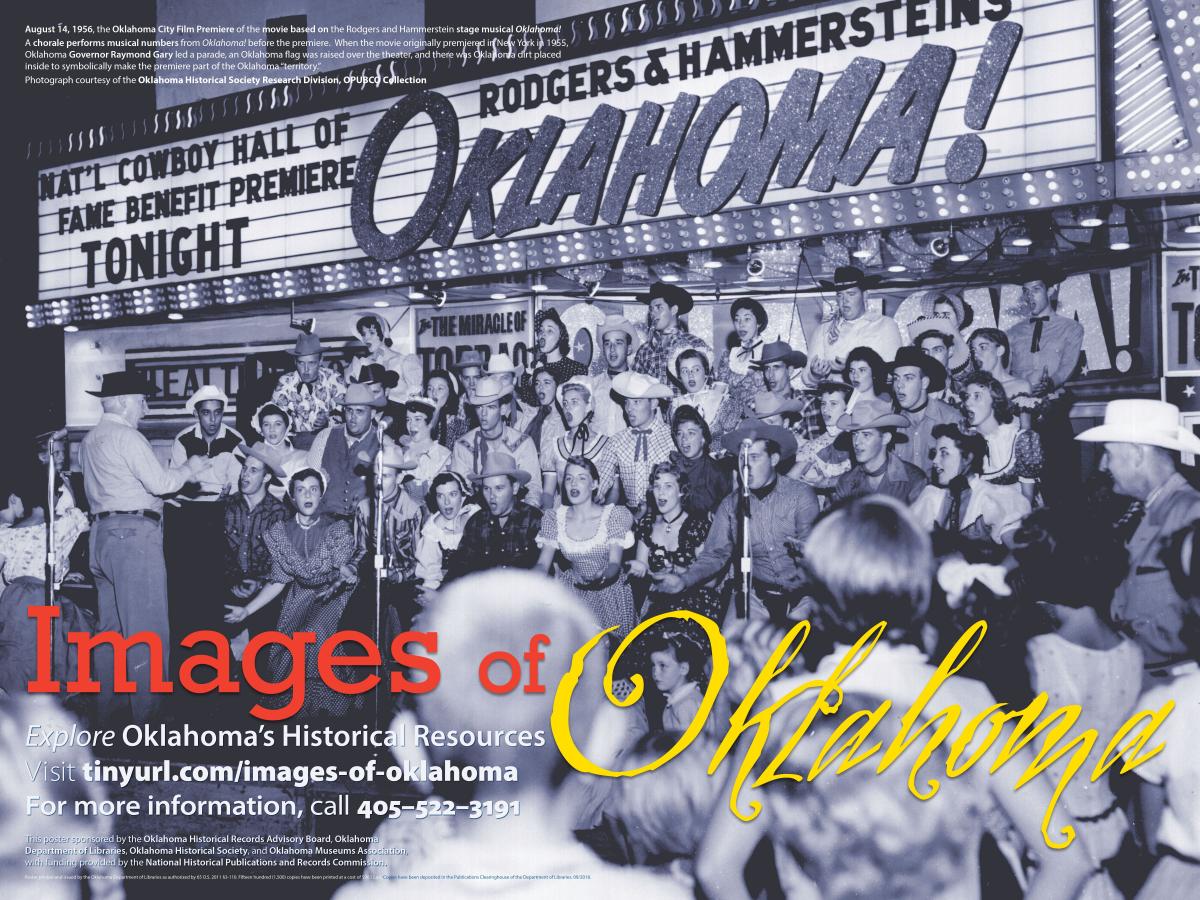 Every October, the archival community celebrates American Archives Month with a variety of activities, programs, and posters. Promoted by the Society of American Archivists, the month offers the public a chance to peek behind the curtain of the archives. The National Archives joins the celebration, and the public is invited to our annual virtual Genealogy Fair on October 24. Tune into YouTube as our experts discuss family history research in Federal records—and answer your questions in real time. Our partners at the Council of State Archives also joins in the celebration of American Archives Month, and we also look forward to seeing the gallery of posters from the states. Here's Oklahoma doing "Oklahoma! at the 1956 premiere in Oklahoma City! " You can see them all at https://www.statearchivists.org/programs/archives-month/archives-month-posters/
---
Regrants in Oklahoma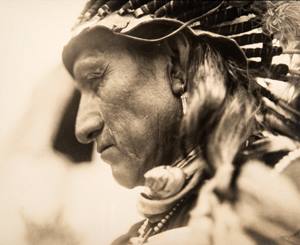 Our partnership with the states allows boards to fund projects important to understanding their history and culture. Usually smaller in scale, these "regrants" often go to some outstanding projects.
The Oklahoma Historical Records Advisory Board awarded Gilcrease Museum in Tulsa a $6,000 grant to fund a University of Tulsa Museum Science and Management graduate student to digitize a unique collection of Native American photographs.
The Gilcrease Library and Archive collection includes 1,695 photographs that pertain to Native American tribes in Oklahoma. Prominent individuals with Oklahoma ties featured in this collection include Cherokee Chief John Ross, Principal Chief during the Removal Period and after (1828-1866); Choctaw Chief Peter Pitchlynn, political leader from 1830 through election as Principal Chief (1864-1866) and after; and the important Creek Artist Acee Blue Eagle.
Shown here is an Unidentified Sioux, Photographer Unknown, detail, 1850 – 1900, Photographic Print, GM 4326.4603.
---
The History of a Company Town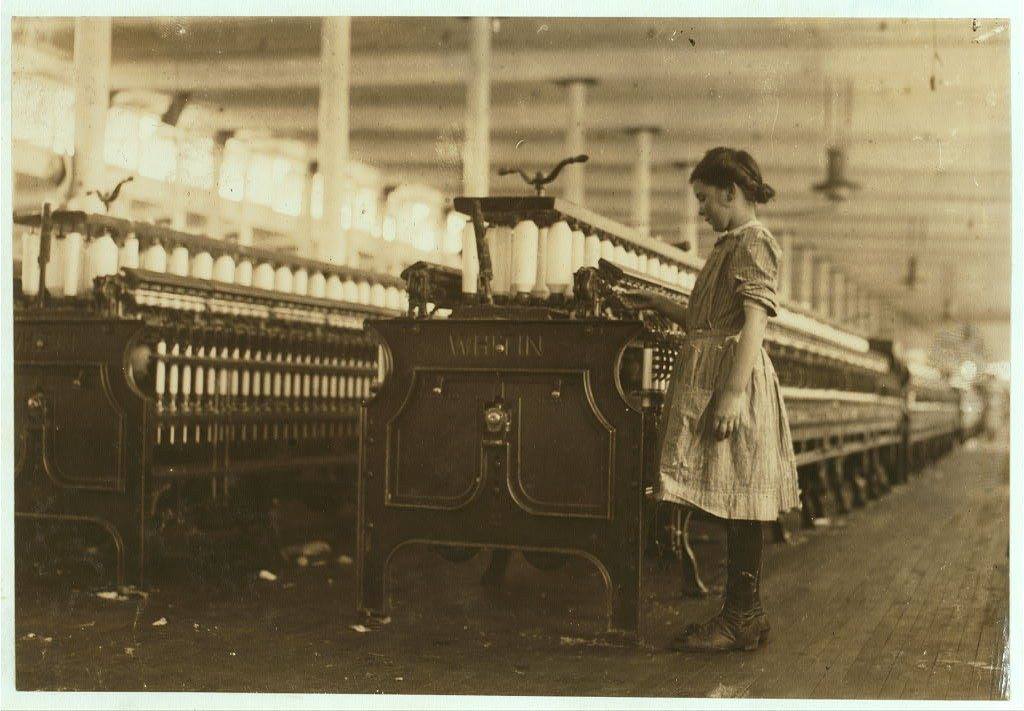 The story of many of America's small towns can be found in the records of the companies that fueled their economies. In southwestern Virginia, the town of Fries was centered around the Washington Mill (1903-1989) which spun cotton into textiles. 

An NHPRC grant to Virginia Text is supporting a project called "They're Closing Down the Textile Mill: Creating Access to the Fries Textile Plant Records," which will process 150 cubic ft. of records, produce and publish related EAD finding aid and MARC records, and digitize selected materials and display on Special Collection's website. The project provides a window into understanding our history of labor, business, and the rise and small of small company towns in Appalachia. Shown here is one of the youngest spinners, Hettie Roberts, in the Washington Mills Company textile mill, Fries, Va. The photo, now in the Library of Congress, was taken by Lewis Wickes Hine in 1911. 

"This mill is the reason the town existed. It's rare to have decades of payroll records, ownership records for employee residences, the sales records from the company store, and even maintenance records for public amenities the company built to keep the employees happy," said Laurel Rozema, archivist in Special Collections at Virginia Tech. 

You can read more about it at https://vtnews.vt.edu/articles/2018/08/univlib-fries.html
---
Freedom, Citizenship, and Gender
The NHPRC-supported Freedmen and Southern Society Project continues to play an important role in public understanding of emancipation and reconstruction.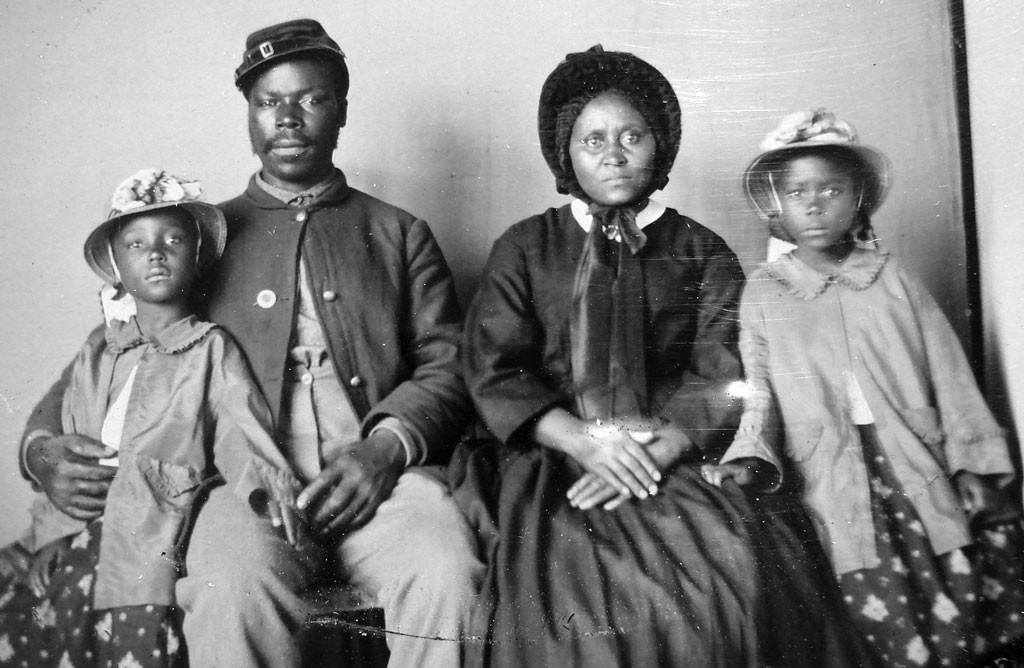 On a blog of the "Journal of the Civil War Era," Professor Catherine Jones (University of California, Santa Cruz) posted "Beyond Add Women and Stir: Ideas for Teaching about Women, Gender, and Reconstruction." Her essay offers guidance for how to explore women's roles in the era's redefinition of citizenship and sovereignty. Teachers can use either a 20-minute segment within an undergraduate lecture on the Civil War or in an hour-long class on "Freedom, Citizenship, and Gender."
Jones writes, "Inviting students to think about how women participated in Reconstruction provides an opportunity for connecting the past and the present by encouraging them to see the seams in historical narratives—how the questions we ask and where we look in trying to answer them can fundamentally change the narrative." Changing how we study the narrative requires a closer look at the primary sources.
Her essay provides links to the five documents from the project's website, all authored by black women, that she uses with her students. For the latter, she recommends assigning an article by Thavolia Glymph and a speech by Frederick Douglass and then, in class, putting them in conversation with primary sources from the Freedom Project's website at http://www.freedmen.umd.edu/.
---
Connecticut in the Great War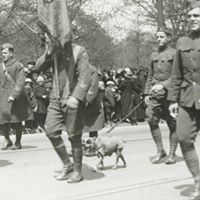 Stubby, the mutt marching with the soldiers of the Connecticut's 102nd Infantry, was the regiment's unofficial mascot from the day he showed up at Camp Yale in the summer of 1917. He was smuggled aboard the S.S. Minnesota and saw action in France in 1918, becoming a media hero.
Such stories are part of "Connecticut in the Great War," a website that provides great educational resources and links to primary source materials. The NHPRC provided support for a project by Connecticut Radio Information Systems, in partnership with the IDEAL Group and the Connecticut State Library, to improve access to selected World War I documents for those with print disabilities.
Human-narrated audio versions of 179 documents were created and made available on the CRIS Radio website. These recordings, as well as images and transcriptions of the documents are available on a dedicated web page entitled "Voices of World War I" at http://crisradio.org/?page_id=1084.
Many of the documents are from the collections of the
Connecticut State Library related to World War I, including letters home written by servicemen, diaries of servicemen, war service questionnaires completed by the servicemen or -women upon their return home or by the relative of a deceased individual, and state-produced pamphlets.
The project also resulted in the development of an easily-replicable suite of existing open source (and otherwise free) applications capable of providing archivists the ability to render historical content into formats that are more accessible to users with print disabilities. A flyer about the project is available online at https://crisradio.org/…/up…/2017/01/Voices-of-WWI_DRAFT7.pdf.
The project also created a 15-minute show for "Voice of World War I" that introduces students to the materials at https://crisradio.org/?p=17968.
---
Amon G. Carter and Texas Christian University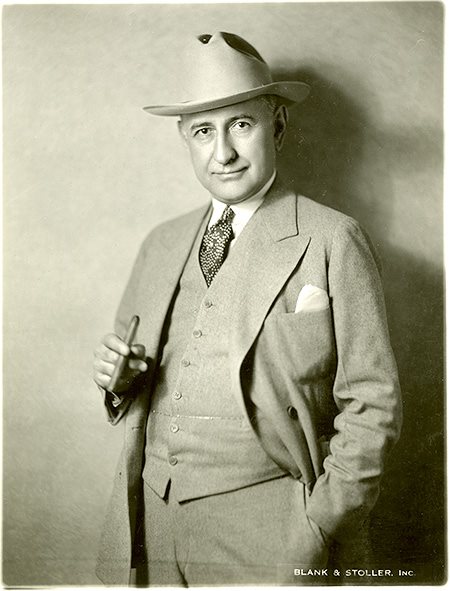 A grant from the NHPRC to Texas Christian University is bringing together collections at TCU and at the University of Texas at Arlington to digitize some 34.5 linear feet of papers and 15,000 photographs documenting the life and career of Texas businessman Amon G. Carter (1879-1955). The collaborative project will create an online research portal that will draw the digital images from the online databases of the two universities.
Amon Giles Carter was born in Crafton, Texas, and left school at the age of 11 to help support his family. From these humble beginnings, he emerged as a pioneer in print and broadcast media, played a dominant role in the nascent airline industry, lured major manufacturing to Fort Worth, Texas, and hosted everyone from humorist Will Rogers to President Dwight Eisenhower at his homes in Texas.
Though he is perhaps best known as a pre-eminent newspaper publisher of the Fort Worth Star-Telegram, he was also very successful in the oil, cattle, and radio/television businesses. He also established WBAP, Fort Worth's first radio station, which later became the first television station in the Southwest in 1948. Carter gave to educational institutions, hospitals, museums, churches, parks, and camps, some of which bear his name today. He was a major influence in the establishment of Texas Tech University and was a major contributor to Texas Christian University. The football stadium is named in his honor, home to the Horned Frogs of TCU.
You can check out the finding aid at https://archives.tcu.edu/repositories/2/resources/139