18th Annual Preservation Conference
Perspectives on Digital Preservation
Kenneth Thibodeau, Director
Electronic Records Archives Program
National Archives and Records Administration (NARA)
NARA's Vision for the Electronic Records Archives
"The Electronic Records Archives will authentically preserve and provide access to any kind of electronic record, free from dependency on any specific hardware or software, enabling NARA to carry out its mission into the future."
NARA's Electronic Records Challenge
Take any type of record

Created using any type of application

On any computing platform

From any entity in the Federal Government, and

Provide discovery and delivery to anyone with an interest and legal right of access

Now and for the life of the republic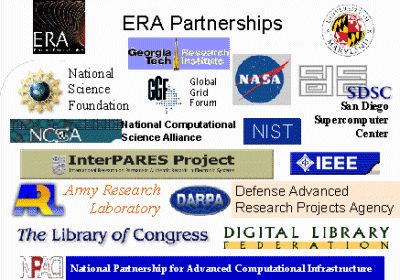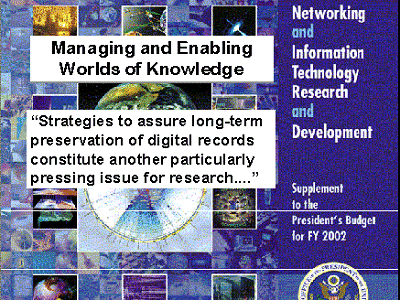 Advanced Technologies to Build Knowledge from Data
Ultra-large-scale data-mining technologies

for rapid mining, filtering, correlating, and assessing of vast quantities of heterogeneous and unstructured data ....
Data storage and management technologies:
Tools for collecting, indexing, archiving, and synthesis

Protocols for data compatibility, conversion, interoperability, and interpretation in networked environments ….

Representation, preservation, and storage of multimedia collections
Purpose of Preservation:
Authentic Preserved Records
What comes out of preservation is identical to what went in, in all essential respects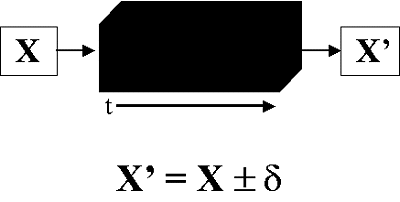 Authenticity
Is a function of the identification and characterization of the object deemed authentic.

E.g., what is an authentic copy of Thomas Jefferson's writing?

Possibilities for Digital Preservation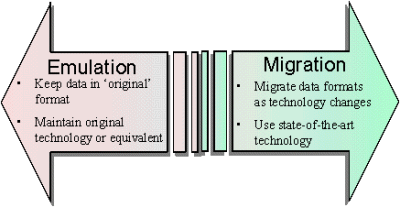 Possibilities for Digital Preservation

Preserve Preserve
Technology Objects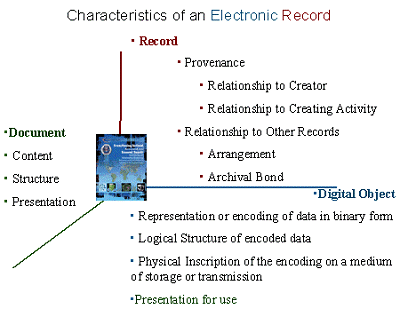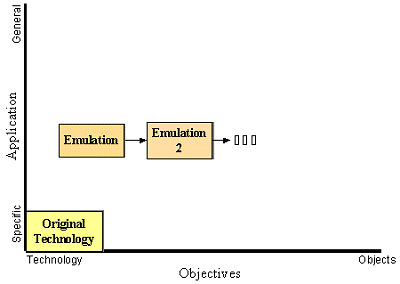 Technology Preservation Methods
Perpetuate the problems of current technologies

Increasingly complex to support and use

Thousands of combinations of hardware, operating systems, application software packages

Increasingly difficult to train and assist users

Even more complex as the focus shifts from individual systems to networks, distributed applications, and grid computing

Becomes very complex for collections of documents accumulated over time

Run counter to the major direction of IT

Intellectual property rights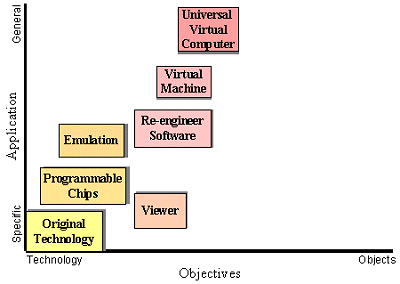 Version Migration

Migration to Standard Form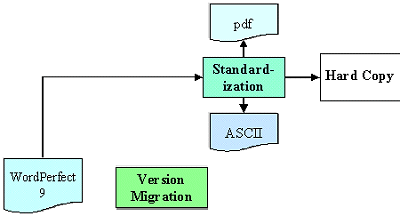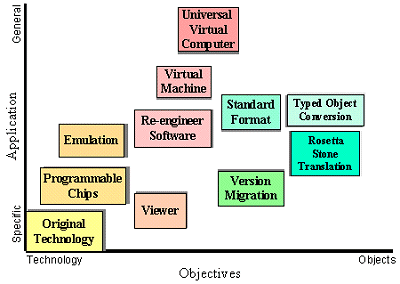 Typed Object Model
J. Ockerbloom, U. Pennsylvania
All digital data 'things' are objects with

Specified methods (operations)
Specific semantics


A Type is defined by given values or parameters for the attributes, methods, or semantics of a class of objects.
Any digital object (byte sequence) has a format; i.e. a specified encoding for an object of that type
Byte sequences can be converted from one format to another
It is possible to perform conversions that respect type
'Respectful' conversions cannot be distinguished when viewed through an interface for the type.
Rosetta Stone
Arcot Rajasekar, SDSC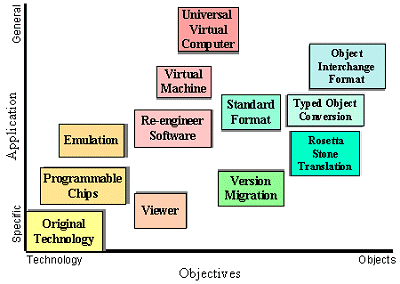 Object Interchange Format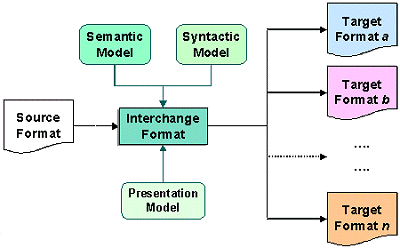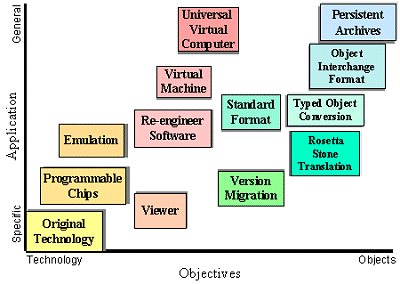 Persistent Archives Method
Characterize significant properties of the things that are to be preserved.

Express these properties in formal models

Encapsulate objects in metadata defined in the models.
Use software "mediators" to enable future technologies to interpret the models and metadata

to rebuild and repopulate collections
to re-present the records
support information discovery and delivery.
Knowledge Based Persistent Archives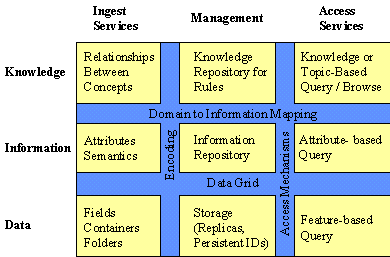 National Partnership for Advanced National Partnership for Advanced Computational Infrastructure

http://www.archives.gov/ electronic_records_archives/
---