America's First Female Soldiers 'The Hello Girls' at the National Archives on June 15
Press Release ·
Friday, June 8, 2018
Washington, DC

On Friday, June 15, at noon, the National Archives will present a screening of the new documentary that celebrates World War I female telephone operators, The Hello Girls, followed by a discussion with director James Theres and historian and author Mitchell Yockelson. Reserve a seat online.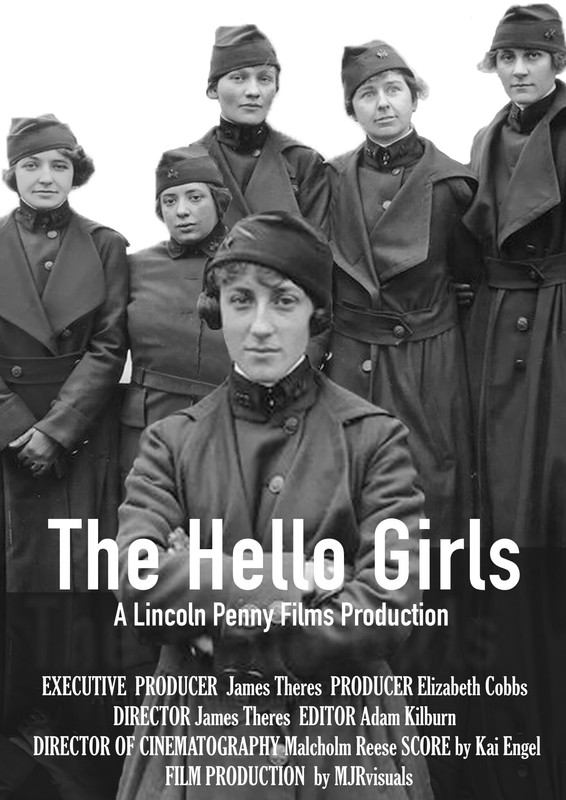 The Hello Girls
Featuring archival film and photographs from the National Archives, this documentary film tells the story of America's first female soldiers. In 1918 the U.S. Army Signal Corps sent 223 women to France as telephone operators to help win the Great War. By war's end, they had connected over 26 million calls and were recognized by Gen. John J. Pershing for their service. When they returned home, the U.S. Government told them they were never soldiers. For 60 years, they fought their own government for recognition.
Digital footage used in this film was made possible in part by an anonymous donor and the National Archives Foundation.
The screening is free and open to the public and will be held in the William G. McGowan Theater of the National Archives Museum in Washington, DC.  Attendees should use the Special Events entrance on Constitution Avenue at 7th Street, NW. Metro accessible on the Yellow and Green lines, Archives/Navy Memorial/Penn Quarter station. Reservations are recommended and can be made online. For those without reservations, seating is on a first-come, first-served basis. The theater doors will open 45 minutes prior to the start of the program. Late seating will not be permitted 20 minutes after the program begins.
# # #
For press information contact the National Archives Public and Media Communications Staff via email at public.affairs@nara.gov.
Connect with the National Archives on:

Twitter: @USNatArchives

Facebook: USNationalArchives

Tumblr: usnatarchives

Instagram: usnatarchives