National Archives Virtual Genealogy Fair: October 21 and 22, 2015
Find an Event
October 21 & 22, 2015
Revisit the 2015 Virtual Genealogy Fair
On October 21 & 22, 2015, the National Archives hosted a live, two-day, virtual Genealogy Fair via webcast on YouTube with thousands of family historians participating in the live event. It is not too late to be part of this educational program!
If you missed this year's live broadcast, all of the recorded session videos and handouts remain available from this web page. As in previous years, you can watch the sessions and download the materials at your convenience.
See information about the 2013 and 2014 Virtual Genealogy Fairs.
Presenters
This year's program included opening remarks by the Archivist of the United States David S. Ferriero. The event ended with closing remarks by Executive for Research Services William A. Mayer. Other speakers included genealogy experts from National Archives locations across the nation.
Lecture Sessions
The 2015 sessions offered family history research tools for all skill levels on Federal records dealing with immigration, military and civilian personnel, and bankruptcy. These covered "how tos" on preserving family records, and genealogical research using traditional and electronic records. Session videos and handouts are available free of charge from the link below.
See session videos and handouts.
Day 1: Wednesday, October 21
Watch entire day on YouTube

Opening Remarks
Archivist of the United States David S. Ferriero.
Session 1
Introduction to Genealogy at the National Archives by Claire Kluskens.
Session 2
Preserving Your Family Records: Conversation and Questions by Mary Lynn Ritzenthaler.
Session 3
Personnel Records of the National Archives– St. Louis. By Bryan K. McGraw.
Session 4
It's in the Cards: Finding Family Members in National Archives–St. Louis' Card Series by Daria Labinsky & David Hardin.
Session 5
Civilian Conservation Corps (CCC) Personnel Records by Ashley Mattingly.
Day 2: Thursday, October 22
Watch entire day on YouTube

Session 6
Where'd They Go? Finding Ancestral Migration Routes by Jean Nudd.
Session 7
Access to Archival Databases (AAD): Looking Down, From Above, to Look it Up! by John LeGloahec.
Session 8
Finding Your World War I Veteran at the National Archives at St. Louis by Theresa Fitzgerald.
Session 9
Women in War Time Civilian Government Employment by Cara Moore.
Session 10
Broke, But Not Out of Luck: Exploring Bankruptcy Records for Genealogy Research by Jessica Hopkins.
Closing Remarks
Executive for Research Services William A. Mayer.
Captioning Transcripts
Transcripts from the live captioning are available for each session. Please contact the Know Your Records staff via email at KYR@nara.gov.
---
Background: The National Archives holds the permanently valuable records of the Federal government. These include records of interest to genealogists, such as pension files, ship passenger lists, census and Freedmen's Bureau materials. For information on National Archives holdings see www.archives.gov.
Regarding links outside of the National Archives Website (Archives.gov): We have provided a link to this site because it has information that may interest you. This link is not an endorsement by the National Archives of the opinions, products, or services presented on this site, or any sites linked to it. The National Archives is not responsible for the legality or accuracy of information on this site, the policies, or for any costs incurred while using this site.
---
Genealogy Fairs & Series Past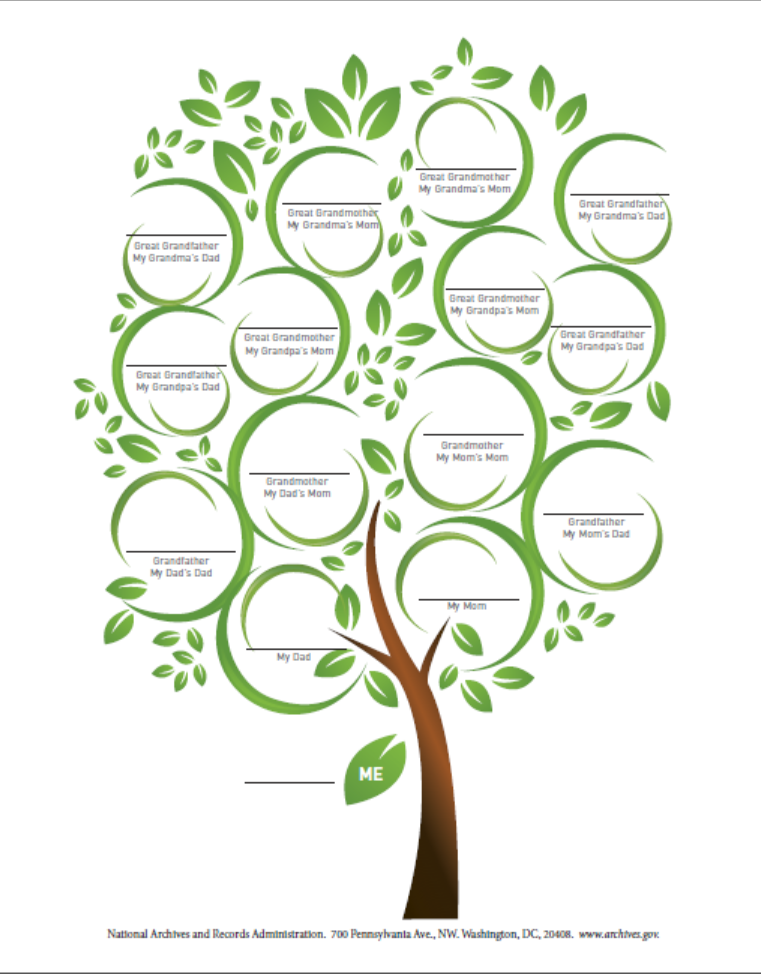 Every year, the National Archives hosts a free, virtual Genealogy event live webcast on YouTube. The sessions offer family history research tools on Federal records for all skill levels. Join thousands of family historians participating during the live event. Attend free of charge and no reservation.
- Watch previous session video recordings on YouTube.
- See past event web pages, posters, session videos, and handouts below.
Starting in 2021, the National Archives transformed our annual genealogy event from the Genealogy Fair to the Genealogy Series.
Genealogy Series: 2021

Genealogy Fairs: 2012, 2011, and 2010

Before we held virtual and recorded sessions, we held in-person fairs. See posters and handouts for the years 2012, 2011, and 2010 at the links below. Years 2009, 2008, 2007, 2006, and 2005 do not have handouts.

Year 2008
Year 2007
Year 2006
All events listed in the calendar are free unless noted.