Know Your Records Program
Find an Event
The Know Your Records program provides educational resources on how to access and do research using U.S. Federal Government records held at the National Archives and Records Administration.
Video Playlists on YouTube
View videos from previous events on people, places, events and other popular topics of interest for your research.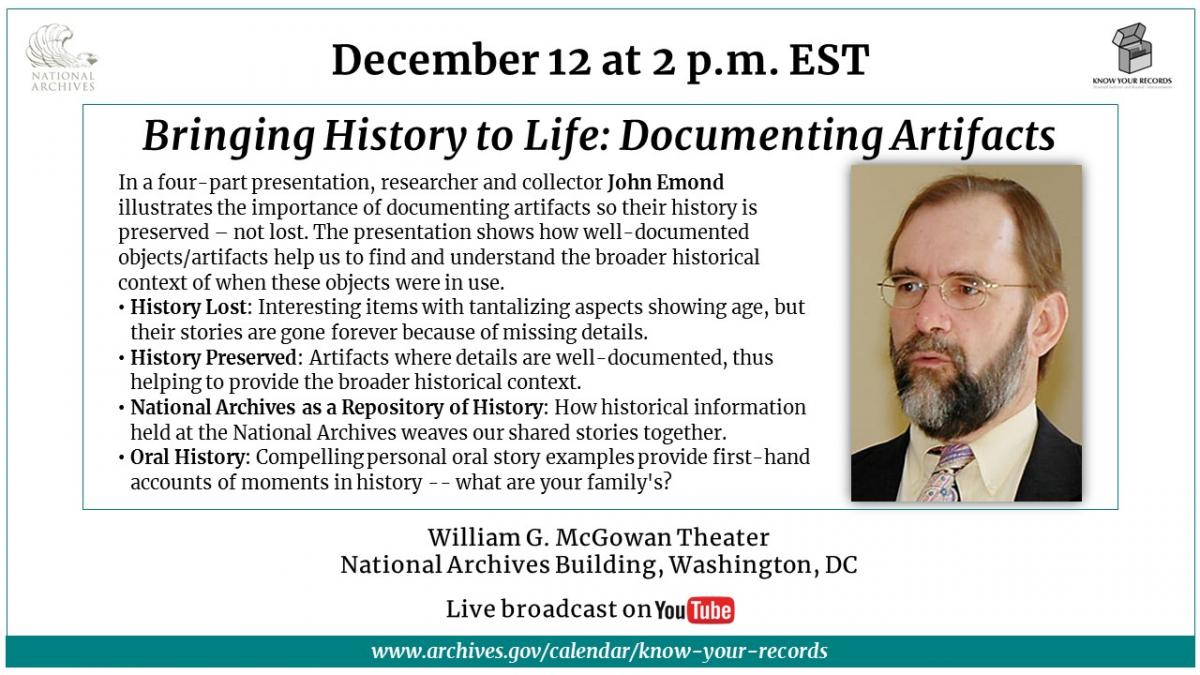 In a four-part presentation, researcher
John Emond
illustrates the importance of documenting artifacts so their history is preserved – not lost.  The presentation shows how well-documented objects/artifacts help us to find and understand the broader historical context of when these objects were in use.   
Presentation Slides/Handout
All events listed in the calendar are free unless noted.