Pathways Programs
The National Archives and Records Administration (NARA) provides opportunities for students pursuing career options while progressing towards your degree - whether undergraduate, graduate or beyond. We offer opportunities that can expose you to a career field for which you are studying while at the same time assisting NARA in performing the tasks that support our mission.
From the types of work done at Presidential Libraries, Federal Records Centers, the Federal Register or in any of our other program areas (HR, Finance/Budget, etc...) there's a career waiting for you at NARA.

Employment of students has been a tradition at NARA and you are a critical aspect of our workforce planning strategy. Join us in helping to protect and safeguard the vital records of the United States.
Get the most from your job search with the video tutorial. This video walks you through how to find internships and entry-level jobs and how to set up an automatic search.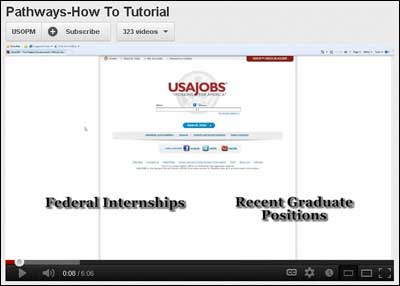 Read additional information about the Pathways Programs.