Events for Students, Teachers, and Families
Virtual Pajama Party on September 25th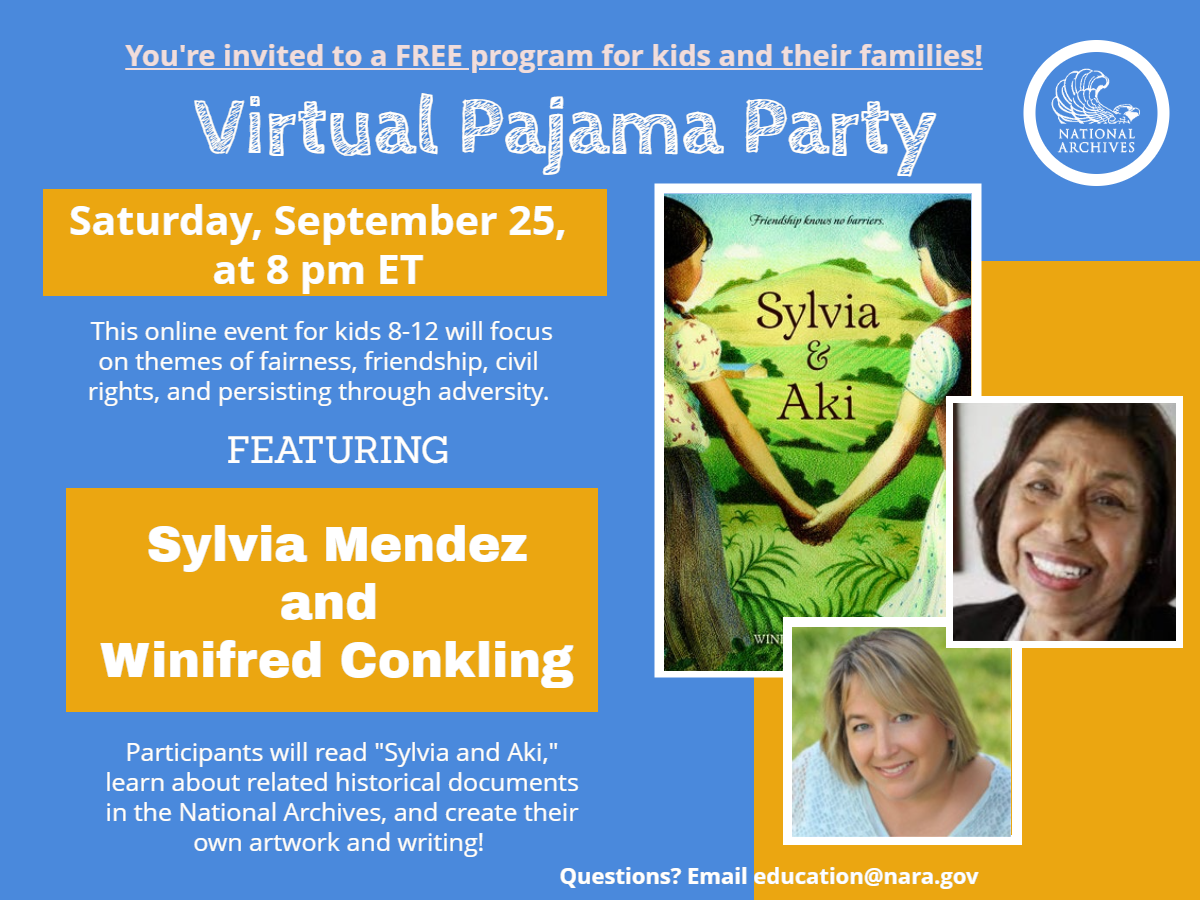 Recorded Past Programs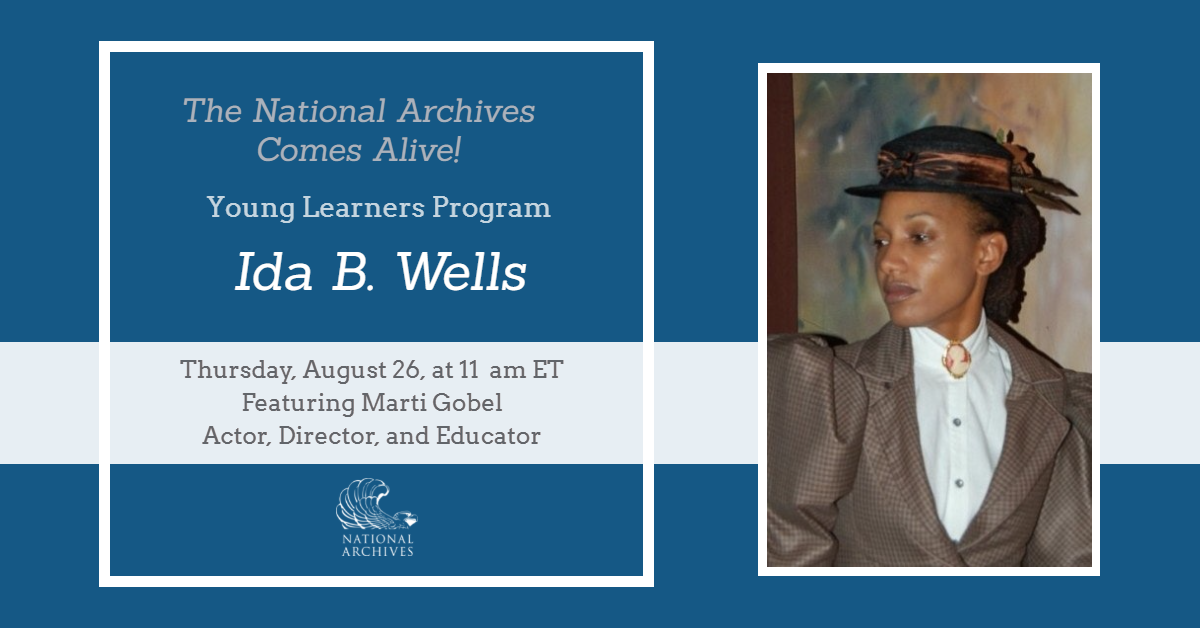 This series of short programs connects young learners directly to history and the historical documents of the National Archives through historical reenactment.
Our past pajama parties for kids aged 8–12 focused on sports and history.
In March 2021 we focused on women's history in sports, the Olympics, and gymnastics. Participants read I Got This: To Gold and Beyond, by gymnast Laurie Hernandez. They learned about historical documents in the National Archives and participated in fun activities!
Our October 2020 Virtual Pajama Party focused on Jackie Robinson, including his barrier-breaking career in baseball – but also his lifelong commitment to civil rights work through civic engagement and advocacy. Participants read The Hero Two Doors Down by Sharon Robinson.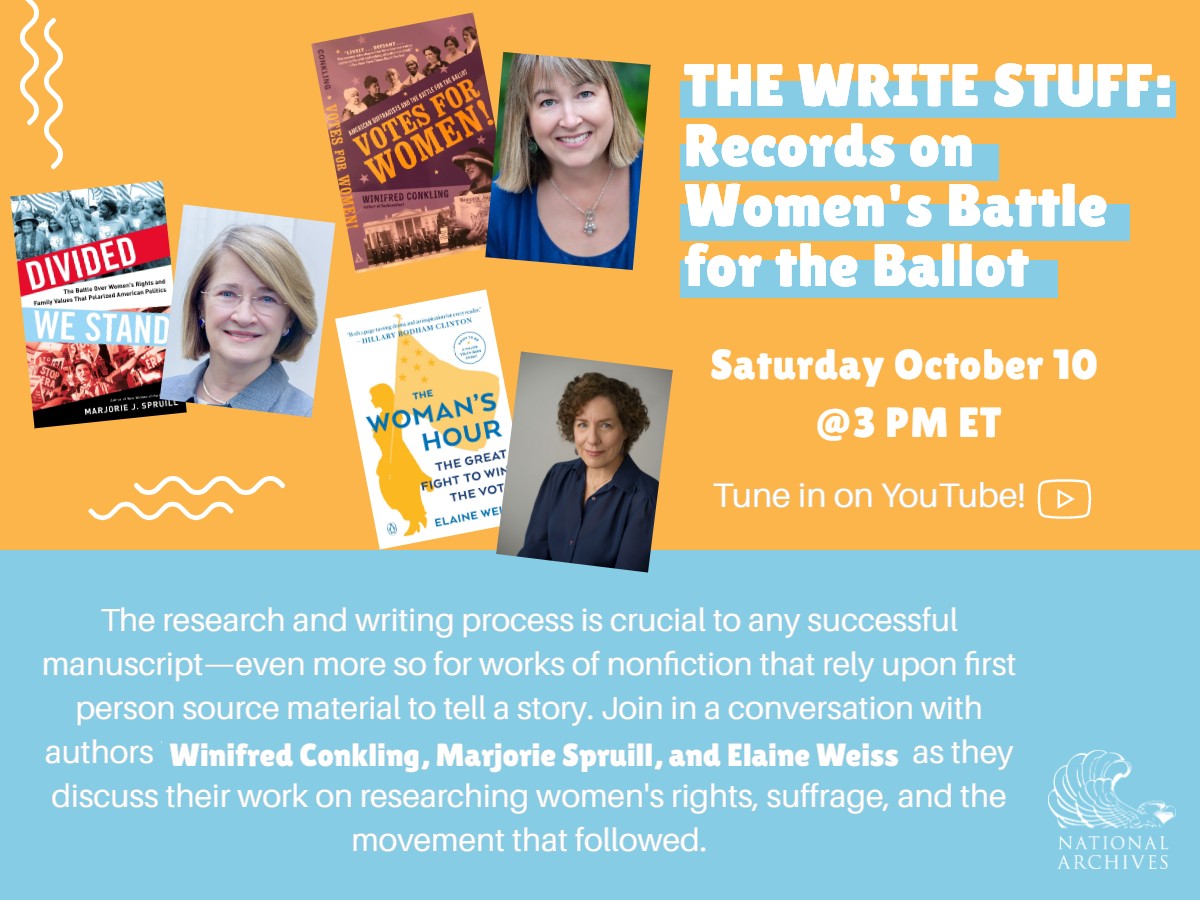 The research and writing process is crucial to any successful manuscript—even more so for works of nonfiction that rely upon first-person source material to tell a story.
The Write Stuff included three authors talking about their work on researching women's rights and suffrage and the movement that followed.