Distance Learning Programs
Visit the National Archives without leaving your school or home! We offer free distance learning opportunities for students and educators.
K–12 Distance Learning Programs by Request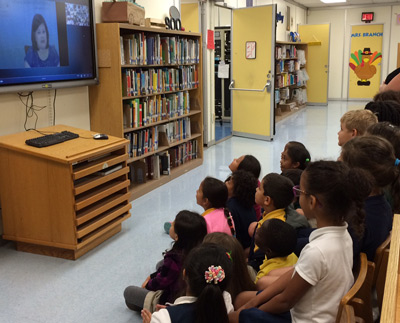 Our standards-based, interactive programs feature historical documents, photographs, maps, posters, and other primary sources.
National History Day Google Hangouts and Webinars
National History Day Students, Teachers and Parents – Join us for NHD workshops to learn about:
resources for projects and primary source research from the National Archives and our partner organizations,
the theme and categories,
using primary and secondary sources effectively, and
teaching tools for NHD.
We also offer help and training in person at our DC, regional, and Presidential Library locations. Explore all of our resources on our National History Day pages, DocsTeach.org, and our Education Updates blog.