Professional Development Webinars
Visit the National Archives without leaving your school or home! Our interactive webinars for educators feature historical documents, images, maps, posters, and other primary sources — as well as resources and strategies for bringing primary sources into your classroom. All webinars are free of charge.
Advance registration required. Questions? Please contact us at distancelearning@nara.gov.
Live captioning is available by request. Please include a request for live captioning services in your registration for the event and submit your registration at least two weeks in advance of the webinar.
Upcoming Webinars
Join us throughout the year for programs in our Native American professional development series. Each features new resources for locating and using Federal records related to American Indians and Alaska Natives.
Introduction to New American Indian & Alaska Native Resources and Programs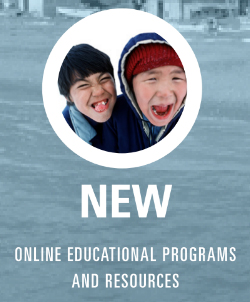 Thursday, May 17, 2018, Offered at both 7 p.m. and 10 p.m. EDT
Learn to search, find, interact with, and use our new "Native Communities" guides and programs. These materials were designed to lead you and your students to records of every Federally recognized tribal entity in the United States from the mid-eighteenth century until today – and from every state in the Union. This program also includes information about linking the "Native Communities" programs to our Citizen Archivist initiatives and DocsTeach.org, the online tool for teaching with documents from the National Archives.
---
Bringing Native Voices into the Non-Native Classroom
Thursday, June 14, 2018, Offered at both 7 p.m. and 10 p.m. EDT
Both modern and historic Native voices can add richness and diversity to your regular classroom materials. The National Archives holds hundreds of thousands of American Indian and Alaska Native primary sources, just waiting for your students to get a first-hand view into the unique perspectives and challenges of these many, and often overlooked, communities. Information will also be supplied describing several programs and lesson materials produced by the National Archives, the National Museum of the American Indian, the National Park Service, and the University of Oregon.
---
The Making of American Indian Treaties
Thursday, July 12, 2018, Offered at both 7 p.m. and 10 p.m. EDT
The National Archives holds all original American Indian treaties and their associated materials. Many of these materials are now being digitized for the first time as part of an ongoing scanning project. Some of the most fascinating material will include documents, maps, and even drawings of flora and fauna produced by surveyors and other Government employees who nearly always accompanied officials in the negotiating parties.
Just imagine your students producing a play, video, or reenactment using the actual materials produced by treaty negotiators at the time – and focused on the area your students know best, their very own community. Our new or soon-to-be-published online materials are designed to make such a project both possible and easy.
 
---
Citizen Archivists in the Classroom Using the New "Native Communities" Program and DocsTeach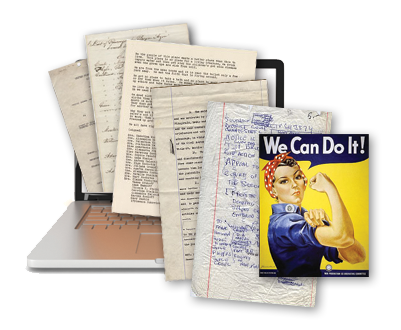 Saturday, September 15, 2018, 12 noon EDT
Join us for a step-by-step introduction to the using the new "Native Communities" program in conjunction with Citizen Archivist initiatives and DocsTeach.org to introduce students to effective primary source research with the possibility of real-time application and practice.
This program is especially for high school and college students and their educators, as well as tribal communities wishing to incorporate relevant Federal Government records into their classrooms. Final products can be published for the general public or kept private for single classroom use only.
---
Native American Stories about the Lewis and Clark Expedition
Thursday, October 18, 2018, Offered at both 7 p.m. and 10 p.m. EDT
Join us for this program focusing upon specific curriculum approaches from Honoring Tribal Legacies (from the University of Oregon, National Park Service Lewis and Clark Trail, and the National Archives) using primary sources, stories, songs, theater, video, and classroom experiments. Incorporate these and other National Archives resources into your own classroom materials to teach the Native side of the Lewis and Clark experience. Included will be new material designed to help relate the Native American experience to your own area of the United States. (Live Native storyteller to be announced.)
---
Teaching the Indian Removal Act of 1830
Thursday, November 15, 2018, Offered at both 7 p.m. and 10 p.m. EDT
Many people associate the term "Trail of Tears" with the forced removal of the Cherokee Nation from the southeastern U.S. to Indian Territory (now Oklahoma). However, there were hundreds of other forced removals of tribes to various locations across the United States, some of which might have been from (or crossed through) your very own area of the country.
 
New online lessons and resources provide perspectives from Native American community members, documents, maps, images, and classroom activities to help teach an important and difficult chapter in the history – both of Native communities and of the United States. Coupled with historical U.S. Government records, these resources provide a fuller picture of the scope of removal and its impact on Native people. Join us to learn what resources are available so you can incorporate them into your own curriculum. Suitable for secondary grade levels.
---
Penpals from the Past: American Indian Schools in the United States
Thursday, December 13, 2018, Offered at both 7 p.m. and 10 p.m. EDT
Is there anything more compelling than a letter from a penpal?  What if you and your students could read letters, or even see Christmas lists, from American Indian students living in boarding schools in the past – or see images of students in their classrooms? Join us for a look at some examples. Learn a little about their experiences; and engage in the formerly complex process of accessing American Indian boarding and day school records, now made easier through our Native Communities Program.
 
View previously recorded webinars and National History Day Workshops featuring primary sources and teaching strategies.
Recently added:
Learn about resources for projects and primary source research from the National Archives and our partner organizations, the theme and categories, using primary and secondary sources effectively, and teaching tools for NHD.