National History Day Workshops
Locations
Online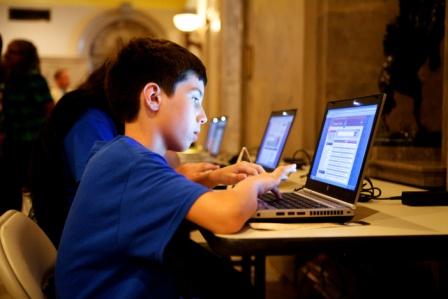 Recorded webinars, Google Hangouts and videos featuring National History Day, the National Archives, and others on the NHD YouTube channel

Find Online Education opportunities from National History Day
Washington, DC

Explore primary sources for NHD projects in the Boeing Learning Center in the National Archives Museum any Mon.–Sat., 10am - 3pm.
Reservations are not required, but advance notice is helpful. Contact Us
Herbert Hoover Presidential Library and Museum (West Branch, IA)

NHD Workshops – We offer workshops onsite at the Hoover Library, at your school (travel is limited to driving distance and schedule), and via distance learning. Contact us to schedule a workshop.
New York, NY
Contact us to schedule student field trips related to NHD at the National Archives at New York City.
Harry S. Truman Library and Museum (Independence, MO)

Distance learning and classroom workshops available by request. Contact Us
Philadelphia, PA

Contact Us for information and to schedule a time for NHD topic and research workshops in your classroom.