National History Day Workshops
Locations
Online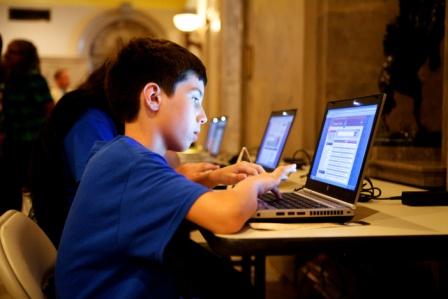 Recorded webinars, Google Hangouts and videos featuring National History Day, the National Archives, and others:
NHD YouTube channel
Washington, DC

All programs are in the Boeing Learning Center in the National Archives Museum. Download the Fall 2017 flyer or contact us. 
Teacher Workshop - Sat. 9/30, 9:30am-1pm

NHD Topics Fair - Sat. 10/28, 11am - 2pm

NHD Student Workshops

Sat. 11/11, 10am - 1pm

Sat. 12/2, 10am – 1pm

Sat. 12/9, 10am - 1pm

Explore primary sources for NHD projects in the Boeing Learning Center any Mon.–Sat., 10am - 3pm. Reservations are not required, but advance notice is helpful. Contact Us
Herbert Hoover Presidential Library and Museum (West Branch, IA)

NHD Workshops – We offer workshops onsite at the Hoover Library, at your school (travel is limited to driving distance and schedule), and via distance learning. Contact us to schedule a workshop.
New York, NY
Harry S. Truman Library and Museum (Independence, MO)

Philadelphia, PA