National History Day Onsite Research
How to Do Archival Research
Get Started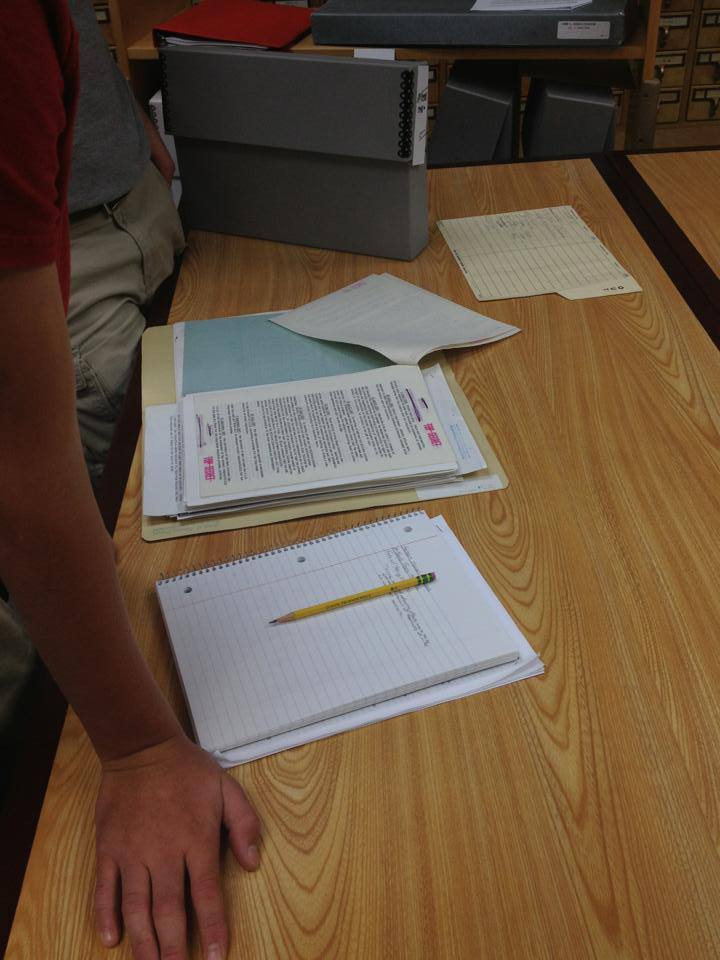 Be prepared to learn something new. Archives are almost nothing like libraries, except that they are open to the public for research purposes. Unlike libraries that collect documents, archives are repositories for permanent documents. Most of the records at the National Archives were sent automatically from U.S. federal government offices. These documents are kept for historical or operational reasons. So you'll find permanently valuable federal government records in the National Archives and almost never anywhere else, but they might be in several different National Archives buildings (including Presidential Libraries, which are archives too).
Archives don't organize records by topic, but instead maintain the filing systems that each contributing agency or person thought was best for their day-to-day business. Individual items (the documents themselves) aren't usually indexed or catalogued. It's even possible to find documents that nobody has seen for decades or hundreds of years.
Think of events that might have happened surrounding your topic. Then think about what different federal agencies or offices might have been involved. Next, identify the time period. You'll want to look into the records of those federal agencies or departments from that time period. Learn more at: Getting Started with Research at the National Archives
Archivists can help you with your research, but you should be able to tell them:
the Federal and/or presidential connection to your topic;
what agencies, offices, or individuals might have been involved (archivists can help you brainstorm!) and what time period you're interested in;
and what kinds of records (textual, maps, photographs, videos, etc.) you're looking for.
Figure out which National Archives location holds the records you're interested in by searching the National Archives main online catalog. Search using the main word or words contained in an agency's name (or a person's name), plus a word that the documents might have been filed under. Then use the information listed to contact us to learn more about the records and if you should come see them in person (some might be online already!). Learn more at: Plan Your Research Visit
Read Research at the National Archives by People Under Age 18. You need to be 14 years old to do research at the National Archives, unless you receive special permission (you can ask!) and are accompanied by a parent or guardian.
Our Locations
Little Rock, AR—William J. Clinton Presidential Library and Museum
Simi Valley, CA—Ronald Reagan Presidential Library & Museum
Yorba Linda, CA—The Nixon Presidential Library and Museum
Atlanta, GA—Jimmy Carter Library and Museum
West Branch, IA—Herbert Hoover Presidential Library and Museum
Abilene, KS—Dwight D. Eisenhower Presidential Library, Museum, and Boyhood Home
Boston, MA—John F. Kennedy Presidential Library and Museum
Independence, MO—Harry S. Truman Library and Museum
Hyde Park, NY—Franklin D. Roosevelt Presidential Library and Museum
Austin, TX—Lyndon Baines Johnson Library and Museum
College Station, TX—George Bush Presidential Library and Museum
Dallas, TX—George W. Bush Presidential Library and Museum