DC Student Visits
Exhibitions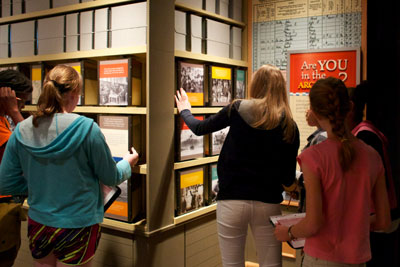 Reservations are not required, but you can book a timed visit entry (up to 100 people) or book a guided tour (up to 15 people at 9:45 a.m. Monday–Friday only).
View a tour of the National Archives Museum ahead of time, presented in American Sign Language (ASL) and English with closed captioning.
The ReSource Room in the Boeing Learning Center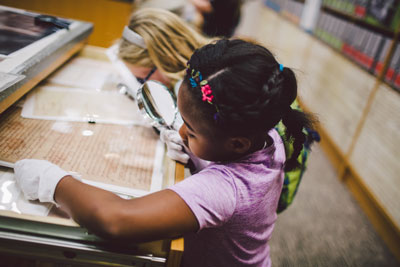 Drop in during your museum visit to participate in hands-on activities and programs based on documents, images, maps, posters and more.
We're open Monday–Saturday, 10 a.m.–4 p.m. Seasonal hours may vary. Reservations are not required. For school groups, we ask that you rotate through in small groups of 10 students at a time, with at least one chaperone per group.
Check for special activities and programs on our events calendar.
The Learning Lab in the Boeing Learning Center
Bring your group of students, scouts, teachers, or other civic-minded individuals to participate in one of our document-based learning lab programs.
Working in replica storage and research spaces, participants will find, select and analyze primary sources, then make connections to bigger ideas about our government and history.
The Boeing Learning Center was made possible in part by the National Archives Foundation.