Emancipation Proclamation

When President Abraham Lincoln signed the Emancipation Proclamation on January 1, 1863, he said, "I never in my life, felt more certain that I was doing right than I do in signing this paper. . . . If my name ever goes into history it will be for this act, and my whole soul is in it."

In celebration of Black History Month, the original Emancipation Proclamation from 1863 will be on a rare special display in the East Rotunda Gallery from February 17 to February 19, 2018. Download the high-resolution images of each page here.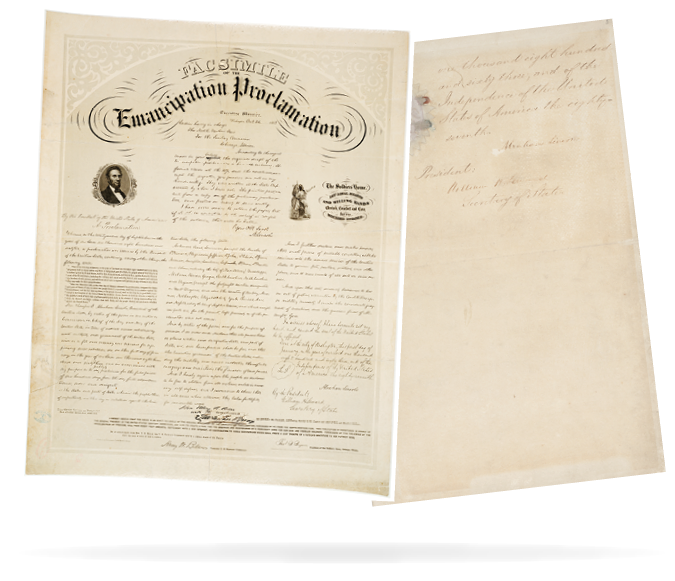 Within the National Archives Catalog, view all five pages of the Emancipation Proclamation plus a selection of related records.