NHPRC News
April 2017
Inside the Commission
NHPRC-Mellon Digital Edition Publishing Cooperative Planning Grants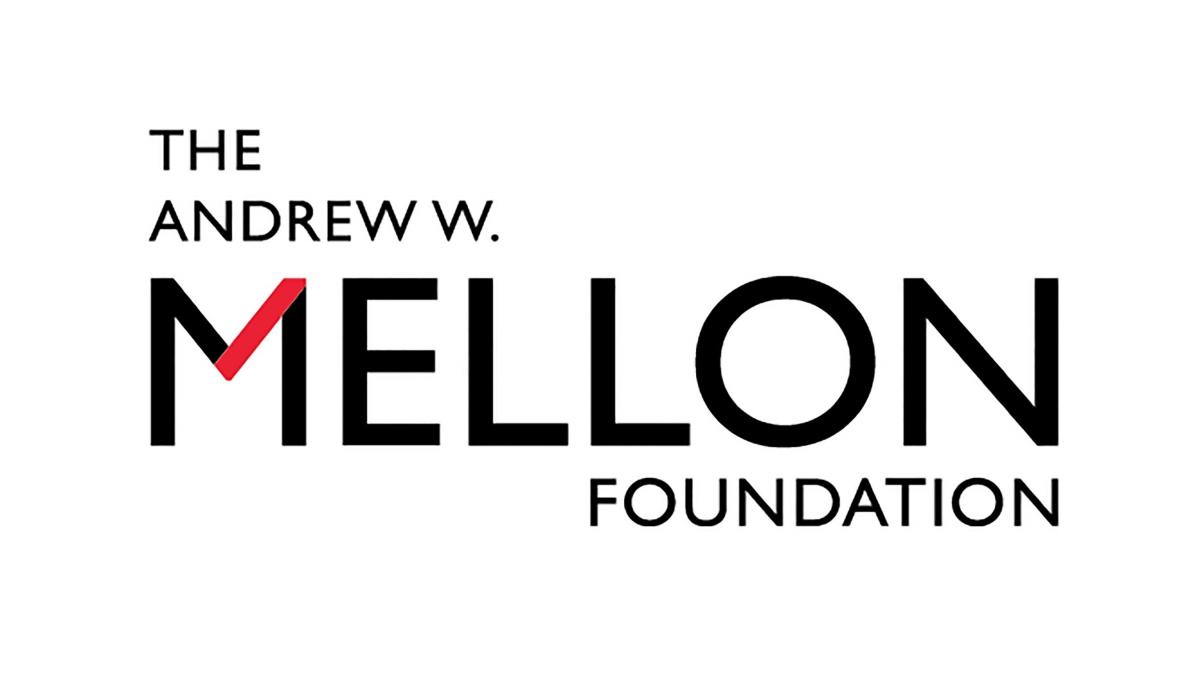 The National Archives, through its National Historical Publications and Records Commission, and the Andrew W. Mellon Foundation today announced a partnership for Digital Edition Publishing Cooperative planning grants. The purpose of the new grants initiative is to plan for, and build, a sustainable system for the publication and discovery of digital editions that make historical records readily accessible to scholars, students, and the American people.
After two decades of experimentation, individual scholarly editions continue to find it difficult to build and maintain their own digital infrastructure for creating and disseminating their work, and most producers of digital scholarly editions lack access to predictable, affordable, and sustainable publication channels.
Up to $2 million in funding will be provided from the Mellon Foundation, with the National Historical Publications and Records Commission assisting in managing the process, including the selection of grant recipients.
David Ferriero, Archivist of the United States, welcomed the partnership. "We are delighted to join with the Mellon Foundation in addressing a critical need to create long-term sustainable digital editions of historical records. These Cooperatives will allow projects to share resources and best practices and to address the pressing questions of scholarly publishing and online access. It promises to be groundbreaking."
Donald Waters, Senior Program Officer for Scholarly Communications at the Mellon Foundation concurred.  "The Digital Revolution has produced a torrent of new sources of evidence in digital formats that are critical to an understanding of the human condition.  Scholars have been experimenting since the early 1990s with digital methods of organizing these sources into critical editions that could fuel future research and teaching.  This initiative seeks to identify the best of these experiments and turn them into durable forms of digital publication."
Developing the Digital Edition Publishing Cooperatives will be a two-stage process for Planning and Implementation. Up to eight planning grants will be awarded in December 2017 for the first stage of this multi-year endeavor. Each project team will consist of a principal investigator and a lead representative from each of at least three participating editions and the host institution(s). During the Planning stage, each team will develop a proposal for implementing a Digital Edition Publishing Cooperative. Planning grants are for one year and up to $100,000.
All planning teams would be eligible to apply for Implementation funding. Three implementation grants of between $350,000 and $500,000, each for up to three years, are expected to be awarded, for a total of up to $1.25 million. Implementation grants will be awarded in September 2019.
The first deadline for project teams is July 6, 2017. More details and full applications for the Digital Edition Publishing Cooperatives are available at http://archives.gov/nhprc/announcement/publishingcoops.
New Commissioner Mark Meadows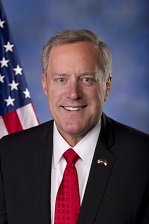 Congressman Mark Meadows has been appointed to the National Historical Publications and Records Commission as the representative from the U.S. House of Representatives.
First elected to Congress by the people of Western North Carolina in 2012, after a 27-year career as a small business owner, Congressman Meadows serves on the House Oversight and Government Reform Committee where he Chairs the Subcommittee on Government Operations, which has oversight jurisdiction over federal agencies, the Executive Office of the President, the Postal Service, the Freedom of Information Act, and more. He also serves on the House Foreign Affairs Committee and the House Transportation and Infrastructure Committee.
Mr. Meadows previously served as a congressional delegate to the 68th session of the United Nations General Assembly and as a commissioner on the Congressional-Executive Commission on China. He lives in Jackson County with his wife Debbie. They have two adult children, Blake and Haley.
Grant Opportunities
The National Historical Publications and Records Commission in partnership with the Mellon Foundation seeks proposals for developing cooperatives to support the digital publication of documentary and scholarly editions.
Final Deadline: July 6, 2017
The National Historical Publications and Records Commission seeks proposals to publish documentary editions of historical records.
This program has two deadlines:
Final Deadline:   June 14, 2017
Final Deadline:   October 5, 2017
 
The National Historical Publications and Records Commission seeks proposals that strengthen the nation's archival network through activities undertaken by state historical records advisory boards.
Final Deadline:   June 14, 2017
NEWS FROM THE FIELD
O.O. Howard Papers Project Complete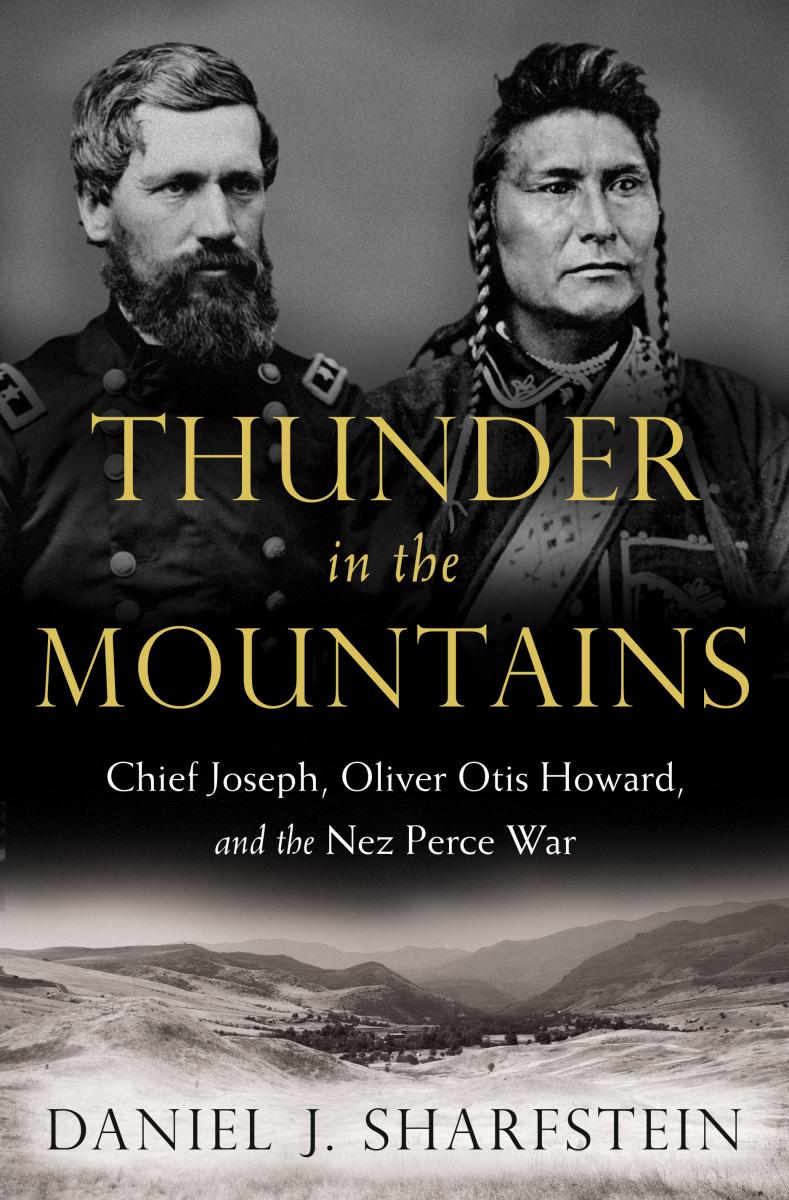 Drawing on records from the National Archives and the O.O. Howard Papers at Bowdoin College (supported by the NHPRC), Daniel Sharfstein has written a compelling history called Thunder in the Mountains: Chief Joseph, Oliver Otis Howard, and the Nez Perce War. In an interview for the National Archives Prologue magazine, Sharfstein talked about what he found in the collections:
"After days of marching or fighting, officers spent hours documenting events, requesting reinforcements and supplies, and navigating the constant jockeying and infighting. The letters and telegrams in the records of the Department of the Columbia, Division of the Missouri, and Regular Army Mobile Units at the National Archives provide a real-time account of the war, army bureaucracy, and the political battles waged far from the front. Army cartographer Robert Fletcher's extraordinary map of the campaign is an unparalleled visual rendering of the army's point of view.
Thunder in the Mountains actually began with a letter I found in the O.O. Howard Papers at Bowdoin. While researching my first book, I read a series of letters between Howard and a Freedmen's Bureau official named O.S.B. Wall. Most were written at the Bureau's highpoint in the late 1860s, but one written in 1878 puzzled me. Wall was raising funds to relocate African Americans from the South to the North and West, and he asked Howard whether Washington Territory would be a good destination. When I realized that Howard had commanded army forces in the Nez Perce War, I knew I had to write about his experience. The Howard Papers captures his thoughts, ideas, and feelings. It is an essential resource for understanding America's transition from abolition to Union and Reconstruction to Jim Crow and Western conquest—a lifetime of letters, articles, sermons, speeches, poems, children's stories, diaries, scrapbooks, and photographs."
Now Bowdoin College has completed its three year project to provide greater access to the Oliver Otis Howard Papers. 
Ima Hogg and the Museum of Fine Arts, Houston
This young woman atop a camel is Ima Hogg (1882-1975), one of the great art collectors of the 20th century. The daughter of Sarah Ann "Sallie" Stinson and James Stephen "Big Jim" Hogg, the governor of Texas. After her mother passed away in 1895, Miss Ima became known as the "First Lady of Texas." She owned works by modernists such as Picasso, Klee, and Matisse and donated hundreds of pieces to Houston's Museum of Fine Arts (MFAH), restored the Varner Plantation and Bayou Bend. She later helped locate historic furniture for use in The White House and served on the committee to plan the Kennedy Center.
The Ima Hogg Papers at the MFAH primarily document the evolution of the Bayou Bend Collection and Gardens from its construction in 1927 to its transformation into the MFAH's renowned American Decorative Arts house museum in 1966. A substantial portion of the papers document her civic activities with the Houston School Board, Houston Symphony, and the Hogg Foundation for Mental Health. You can read the Finding Aid at and the MFAH blog.
The NHPRC supported the MFAH with several grants, the first in 1984 to develop an archives program for institutional records, and two others to process 402 linear feet of records and for its electronic records.
Natural Cleveland
Staff from the Archives of the Cleveland Museum of History, undergraduate students and staff at Baldwin Wallace University, and students and faculty from the University of Akron's Department of Geosciences are working together to create a project exposing students to archival records from the natural sciences. The records come from Arthur B. Williams, a noted observer of the forests surrounding Cleveland. Undergraduate and graduate students at two universities will gain experience in digitizing and geo-rectifying these records.
At the middle and high school level, teachers and their students will explore these records and conduct comparative field studies. Teachers will also develop model lesson plans that students can use with the digitized records, regardless of location. A group of archivists at Natural History repositories will evaluate all the project methods for their applicability with similar archival holdings and the viability of effective STEM education using historical resources.
Williams had worked in real estate, but followed his real calling by going back to school in his early 50s to study the natural sciences, eventually earning his doctorate from Western Reserve University in 1935. For 20 years, he served as a naturalist for the Cleveland Museum of Natural History. His research, teaching, and writing were augmented by his drive to inspire people to experience nature for themselves through the establishment of Trailside Museums throughout Cleveland Metroparks.
Now a new generation of students, relying on archival records, will be introduced to the natural sciences through a curriculum that encourages collaborations between STEM-oriented archivists and educators to help students develop the digital literacy skills necessary to find, evaluate, and use primary sources in an online environment.
You can follow them on Twitter @CMNHlibrarchive.
Phillis Wheatley on Founders Online
Phillis Wheatley was the first African American woman--and first slave in the American colonies--to publish a book of poems. Born in West Africa, she was brought to New England in 1761 and purchased as a slave by John Wheatley of Boston. She learned to read and write English at the age of nine. Four years later, she began to write poetry, influenced by Milton and Pope. In 1773 a collection of her poems was published in London. She was emancipated after the death of Wheatley and would later marry John Peters, a free black Bostonian.
Her work was popular both in England and the colonies, and Benjamin Franklin and others called on her. In October 1775, she sent a letter and poem to George Washington. The poem, later published in the Pennsylvania Magazine, begins with this verse:
Celestial choir! enthron'd in realms of light,
Columbia's scenes of glorious toils I write.
While freedom's cause her anxious breast alarms,
She flashes dreadful in refulgent arms.
See mother earth her offspring's fate bemoan,
And nations gaze at scenes before unknown!
See the bright beams of heaven's revolving light
Involved in sorrows and the veil of night!
Washington wrote back on February 28, 1776 with apologies for his delay, citing "a variety of important occurrences, continually interposing to distract the mind and withdraw the attention..." and thanking her, saying "...the style and manner exhibit a striking proof of your great poetical Talents." He invited her to call upon him in Cambridge, which she may have done in March.
You can read the exchange between Wheatley and Washington via Founders Online, supported by the NHPRC, by searching for Phillis Wheatley or read the entire poem.
The Fight Against AIDS
Selma Dritz (1917-2008) was a public health physician and epidemiologist who was a key figure in the fight against AIDS. Working in San Francisco's Bureau of Communicable Disease Control, she became aware in 1981 of a virulent form of pneumonia in the city's gay community and later recorded the outbreak of Kaposi's sarcoma. She collaborated with the Centers for Disease Control and UCSF in helping to establish the etiology and epidemiology of HIV, and educated the gay and straight communities about AIDS recognition and prevention.
Her papers are at the University of California, San Francisco as part of the AIDS History Project Collections. A grant from the NHPRC is helping the UCSF Archives and Library in creating and making accessible detailed finding aids for seven recently acquired collections comprising a total of 373 linear feet.
According to UNAIDS, in 2015, there were 36.7 million people living with HIV. Since the start of the epidemic around 78 million have become infected with HIV. San Francisco was particularly hard hit by AIDS, and community-based organizations began to develop here early on to care for the sick and the dying. Beginning in the mid-1980s, San Francisco witnessed the development of a highly effective collaborative network of city and state agencies, hospitals, health care providers, and CBOs.
You can read more about the project.
Helen Keller and Mark Twain
Helen Keller and Mark Twain met in 1895, when she was 14 years old, the same age as Twain's own daughter. After the meeting, Twain wrote to his benefactor Henry H. Rogers, asking him to fund her education, which Rogers did out of his own resources.
Keller and Twain remained good friends until his death in 1910. She wrote of him:
"He entered into my limited world with enthusiasm just as he might have explored Mars. Blindness was an adventure that kindled his curiosity. He treated me not as a freak, but as a handicapped woman seeking a way to circumvent extraordinary difficulties. There was something of divine apprehension in this rare naturalness towards those who differ from others in external circumstances."
Twain also befriended Keller's teacher, Anne Sullivan, sending her a postcard that read, "To Mrs. John Sullivan Macy with warm regard & with limitless admiration of the wonders she has performed as a 'miracle-worker.'"
Helen Keller bequeathed her personal papers, manuscripts, photographs, and artifacts to the American Foundation for the Blind in 1968. These were augmented by professional papers generated from 1924 through 1968 during Keller's employment at AFB. Through a grant from the NHPRC, the American Foundation for the Blind created an Electronic Finding Aid to the collection.