NHPRC News -- April 2020
Inside the Commission
Continuing Operations
In response to the national health emergency, staff at the National Historical Publications and Records Commission have been working remotely since mid-March. We are continuing to monitor open projects, and based on Office of Management and Budget guidance, we are looking for ways to assist your organizations. Please share with your Program Officer via email with any concerns you have due to the COVID-19 restrictions. You can find contact information on our website at https://www.archives.gov/nhprc/contact.html
We are also continuing the review of applications that we will bring to the Commission at our May meeting for their recommendations. We plan on holding that meeting, perhaps via teleconference, and will notify applicants approximately two weeks following the Archivist's decision on funding. All of the new grantees will have the opportunity to negotiate the Terms and Conditions, particularly the start date for the projects. Again, please feel free to contact us with any questions.
Online Collections
In addition to exploring the vast collections of historical records digitized by the National Archives in our Catalog (https://catalog.archives.gov/), users can also access millions of documents through the work supported by the National Historical Publications and Records Commission and our partners in the states.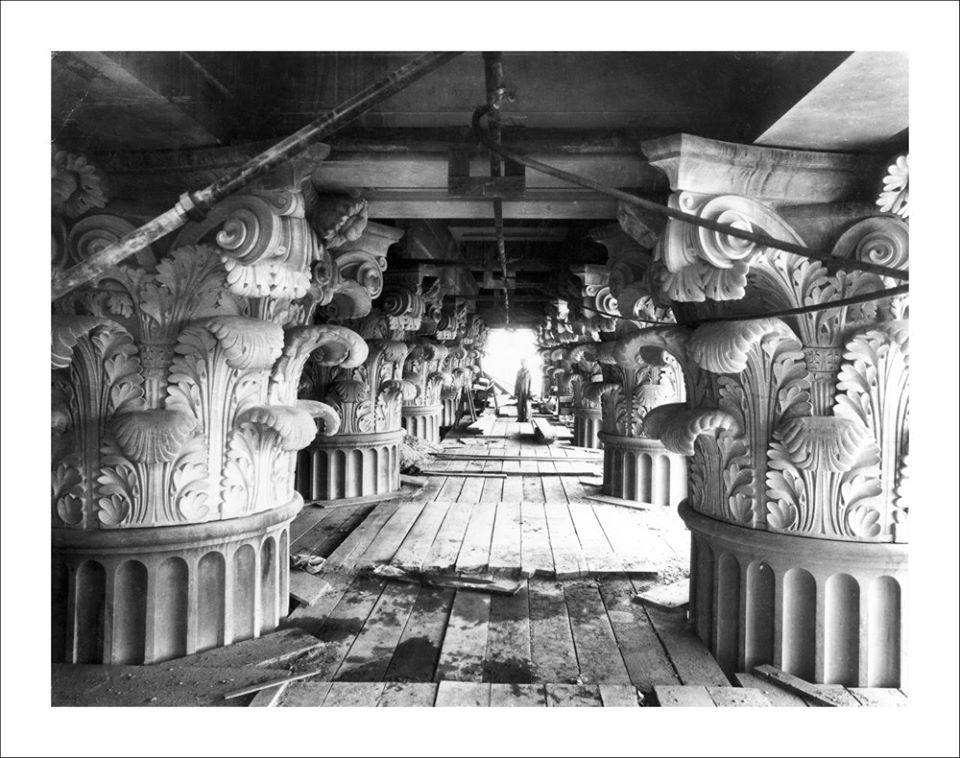 A national network of online resources is available at https://www.archives.gov/nhprc/projects/digital-resources.
Through the work of state archives, historical societies, and others, online collaborations have created digital archives from coast to coast. The National Archives is a major contributor to the Digital Public Library of America, as are many state collaboratives. All states also provide access to millions of documents through their own sites—from the Online Archives of California to DigitalNC. In addition, a number of online collections reach across state lines, including databases on slavery records and the Densho archives of the Japanese American experience.
Through the scholarship of editorial teams, scores of digital documentary editions and virtual collections provide access to online collections of leading historical figures and national movements. Transcribed and annotated records collections from America's Founding Era to the Papers of Eleanor Roosevelt are available for discovery and use. One particularly rich resource is Rotunda, the electronic imprint of the University of Virginia Press, which publishes 18 digital projects funded through the NHPRC.
In response to the COVID-19 pandemic, the University of Virginia Press announced that it had joined with many other university presses to make their e-books open access to the world through at least the end of academic spring semesters (for UVa Press, until June 30, 2020). Many of their history titles are available. See the Project MUSE page on Free Resources for a full list of participating publishers.
UVA Press has expanded the free-trial period for Rotunda. The standard free trial, available to the general public, will be increased to seven days, and the month-long extended trial (intended for library and university professionals) will be increased to 90 days. These provisions are subject to revision as conditions warrant: https://www.upress.virginia.edu/rotunda.
---
Grant Deadlines
For projects that will significantly improve public discovery and use of major historical records collections.This program has two phases. You must be invited to submit a Final Proposal.
Preliminary Proposals: January 16, 2020

Final Deadline: July 9, 2020
For projects to plan and develop a working collaborative designed to enhance the capacity of small and diverse organizations with historical records collections. You must have been invited to submit a Final Proposal.
Final Deadline: June 10, 2020
For projects to publish documentary editions of historical records.This program has two deadline options:
Final Deadline: June 10, 2020

Final Deadline: October 8, 2020
For projects that strengthen the nation's archival network through activities undertaken by state historical records advisory boards.
Final Deadline: June 10, 2020
---
News from the Field
North Country At Work
Edith (nee Tuttle) Morsey poses with two large lake trout. Edith was a guide in the 1930s and 40s. Edith's mother, Lottie, was the first female guide in New York State.
This photograph is one of thousands collected by NORTH COUNTRY AT WORK , a project of North Country Public Radio exploring the work history and contemporary economic landscape of each of the communities in the Adirondack North Country.The NHPRC funded St. Lawrence University's Special Collections and Vance University Archives In collaboration with North Country Public Radio to hold a series of community events in six communities, as well as six locations within the Mohawk Nation at Akwesasne, working with libraries, museums, and historical societies to scan historical photographs and collect digital images.
In each local community, the partners will curate, print, and mount a collection of 10-30 images and stories that illustrate the community's work history and traditions. The public events will provide content for a digital archive, for broadcast, for social media, and podcasts.You can see more at https://www.northcountryatwork.org/
Wichita Pioneers
From a mid-1870s photograph, these two girls in matching dresses are Mary "Mamie" Mead, second daughter of James R. Mead, one of the founders of Wichita, Kansas, and Martha "Mattie" Fabrique, whose father Andrew was the first doctor to practice in Wichita. The two were lifelong friends.
Born in Vermont in 1836, James R. Mead moved west with his family and attended Iowa College in Davenport. In May 1859, Mead began his journey westward to Kansas Territory. Once in Kansas he established several trading posts. During this time Mead was actively hunting and trading with the Indians and he became acquainted with William Greiffenstein, William Mathewson and Jessie Chisholm as well as other famous persons.
He aided in directing the cattle drives along the Chisholm Trail to Wichita. He was elected to the Kansas House of Representatives in 1864 and to the Kansas Senate in 1868, where he was appointed chairman of the Ways and Means Committee. In business, Mead actively promoted Wichita and played a role in moving the railroad to the town. In 1871, he was instrumental in bringing the Wichita & Southwestern railroad to Wichita.Other business ventures include the cattle business, real estate, farming and mining in Colorado. In later years Mead became involved in the Academy of Sciences and the Kansas State Historical Society, serving in leadership positions in both organization. During later years, Mead also recorded many of his memories of the early days in Kansas in the form of manuscripts and short articles. His articles were published in the Collections of the Kansas State Historical Society, Scientific American, Transactions of the Kansas Academy of Sciences and various newspapers. James R. Mead died March 31, 1910.
A grant from the NHPRC to Wichita State University helped create the James R. Mead Digital Collection.
Country Music Hall of Fame
"How-w-w-DEE-E-E-E! I'm jest so proud to be here!"
For fifty years, Minnie Pearl performed as a member of the Grand Ole Opry, and in 1992, she was awarded the National Medal of Arts, the highest award given to artists by the United States government, for her half-century of work.
Born Sarah Ophelia Colley in 1912, she began her career during the Great Depression, as an itinerant community theater director for the Wayne P. Sewell Producing Company, traveling to rural southern cities and staging plays owned by the firm. While on the road in North Alabama she met an elderly woman whose amusing country talk and mannerisms inspired Ophelia Colley to create a comic character that eventually became known as Minnie Pearl.
In April 1939 she made her first professional appearance as the Minnie Pearl character at a women's club function at the Highland Park Hotel in Aiken, South Carolina. In the fall of 1940, a chance opportunity to perform at a banker's convention in Centerville brought her to the attention of executives at radio station WSM in Nashville. On November 30, 1940 she made her debut on WSM's Grand Ole Opry.
An NHPRC grant to the Country Music Hall of Fame went to support a project at the Country Music Hall of Fame and Museum to digitize and make available online 1,200 hours of rare, fragile, and historically-significant recordings by country music artists. Drawn from the Bob Pinson Recorded Sound Collection, these quarter-inch audio tapes contain the only-known surviving recordings of interviews and performances by artists such a Johnny Cash and James Brown and of historically significant broadcasts by the Grand Ole Opry and Nashville R&B station WLAC.
You can check out Minnie Pearl at the Country Music Hall of Fame's Digital Archive.
La Florida
The NHPRC is delighted to support "La Florida: The Interactive Digital Archives of the Americas" housed at the University of South Florida St. Petersburg through a Major Initiatives grant. The funds will support "Europeans, Indians, and Africans: Lost Voices from America's Oldest Parish Archive, 1594-1821," which is designed to make St. Augustine's diocesan archives accessible to a global audience. These ecclesiastical records, which number around 9,000 handwritten documents, provide rare insight into the daily lives and relationships of the multi-ethnic population of Europeans, Africans and Native American residents that comprised the oldest continuously inhabited European settlement in the continental U.S.
The work from this collaborative initiative will be featured on the La Florida digital platform (http://laflorida.org/), allowing teachers, students, scholars and the general public to view, conduct detailed searches on individuals and demographic changes and create custom infographics from the entire collection. For more on this grant, go to the University of South Florida story.
La Florida is already using historical records in creative ways, including a video chronicling the story of Luisa de Abrego, a free black domestic servant from Seville. In 1565, Abrego secretly boarded a Spanish vessel bound for Florida, where she was one of roughly eight hundred settlers who established the Spanish settlement of St. Augustine. Within months of her arrival, Abrego married a Segovian soldier by the name of Miguel Rodriguez. To date, their marriage is the first known and recorded Christian marriage anywhere in the continental United States, an interracial union between a free black woman and a Spanish conquistador.
Frederick Douglass on Abraham Lincoln's Second Inauguration
"In the evening of the day of the inauguration, another new experience awaited me. The usual reception was given at the executive mansion, and though no colored persons had ever ventured to present themselves on such occasions, it seemed, now that freedom had become the law of the republic, and colored men were on the battle-field mingling their blood with that of white men in one common effort to save the country, that it was not too great an assumption for a colored man to offer his congratulations to the President with those of other citizens. I decided to go, and sought in vain for some one of my own color to accompany me.
It is never an agreeable experience to go where there can be any doubt of welcome, and my colored friends had too often realized discomfiture from this cause to be willing to subject themselves to such unhappiness; they wished me to go, as my New England colored friends in the long-ago liked very well to have me take passage on the first-class cars, and be hauled out and pounded by rough-handed brakemen, to make way for them. It was plain, then, that some one must lead the way, and that if the colored man would have his rights, he must take them; and now, though it was plainly quite the thing for me to attend President Lincoln's reception, "they all with one accord began to make excuse."
It was finally arranged that Mrs. Dorsey should bear me company, so together we joined in the grand procession of citizens from all parts of the country, and moved slowly towards the executive mansion. I had for some time looked upon myself as a man, but now in this multitude of the élite of the land, I felt myself a man among men. I regret to be obliged to say, however, that this comfortable assurance was not of long duration, for on reaching the door, two policemen stationed there took me rudely by the arm and ordered me to stand back, for their directions were to admit no persons of my color. The reader need not be told that this was a disagreeable set-back. But once in the battle, I did not think it well to submit to repulse.
Recognizing me, even before I reached him, he exclaimed. so that all around could hear him, "Here comes my friend Douglass." Taking me by the hand, he said, "I am glad to see you. I saw you in the crowd to-day, listening to my inaugural address; how did you like it?" I said, "Mr. Lincoln, I must not detain you with my poor opinion, when there are thousands waiting to shake hands with you." "No, no," he said, "you must stop a little, Douglass; there is no man in the country whose opinion I value more than yours. I want to know what you think of it?" I replied, "Mr. Lincoln, that was a sacred effort." "I am glad you liked it!" he said; and I passed on, feeling that any man, however distinguished, might well regard himself honored by such expressions, from such a man."
From The Papers of Frederick Douglass, supported by the NHPRC.
Photo of President Lincoln delivering his inaugural address on the east portico of the U.S. Capitol, March 4, 1865, courtesy Library of Congress
American Masters
An NHPRC grant to WNET in New York went to support the creation of the "American Masters" Digital Archives with 40 full-length documentaries, transcriptions, and 1,500 hours of full interviews from those biographical programs of America's writers, musicians, visual and performing artists, filmmakers and other artists.
Launched in 1986, the series has set the standard for documentary film profiles, accruing widespread critical acclaim. Awards include 75 Emmy nominations and 28 awards — 10 for Outstanding Non-Fiction Series since 1999 and five for Outstanding Non-Fiction Special — 13 Peabody Awards; three Grammys; an Oscar; two Producers Guild Awards for Outstanding Producer of Non-Fiction Television; and the 2012 IDA Award for Best Continuing Series.
In Their Own Words: The American Masters Digital Archive features previously unreleased interviews filmed for American Masters documentaries. Watch short-form videos showcasing interviews with David Bowie, Gloria Steinem, Herbie Hancock, Bernadette Peters, Mike Nichols and other luminaries discussing America's most enduring artistic and cultural giants. Listen to long-form interviews from the archive on the American Masters Podcast, hosted by series executive producer Michael Kantor, like this one by jazz legend Ella Fitzgerald