NHPRC News -- June 2021
Commission Adopts New Strategic Plan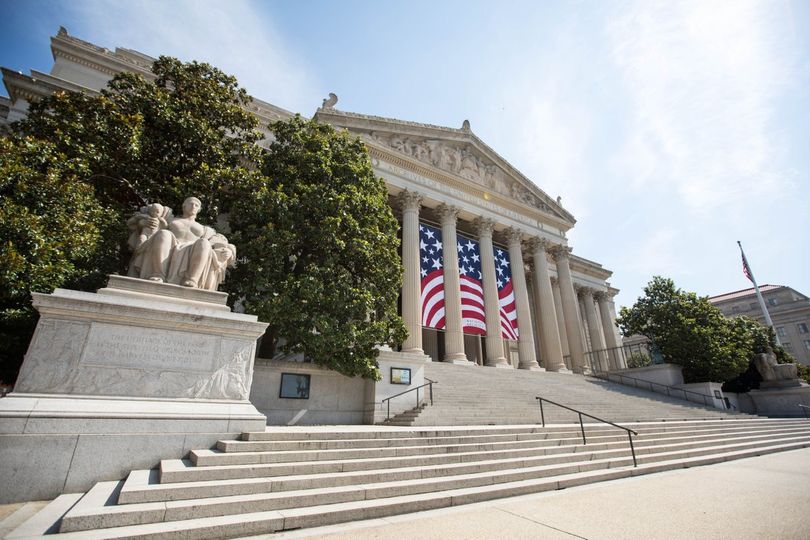 As the nation's archives, repositories, and historical records collections are engaged in dynamic ways of redefining practices and new directions for preservation, access, and publishing, the National Historical Publications and Records Commission (NHPRC) has adopted a new Strategic Plan to guide the agency's work over the next five years.
The goals and objectives stem from both long-standing grants programs as well as the realities of a changing field. The NHPRC will continue its function within the National Archives to collaborate with other Federal agencies, state governments and private funders in support of preservation and access. We support the work of historians, documentary editors, archivists, and records managers and we look to ways in which they might collaborate, share best practices and resources, and broaden diversity within the profession and within their collections. We also wish to tap into the growing public interest in historical records.
Mission
The National Historical Publications and Records Commission provides opportunities for the American people to discover and use records to broaden public understanding of our democracy, history, and culture.
Goal One: Expand public discovery and use of the nation's historical records.
Goal Two: ​Foster a greater diversity of voices in telling the American story through historical records collections. ​
Goal ​Three​: Connect the National Archives with ​​the nation's archives.
Goal Four: Engage the American people in preserving and ​publishing historical records collections that tell the American story​.
You can read the entire plan at https://www.archives.gov/nhprc/about/strategic-plan.html
---
National Archives Awards $3.9 Million in Grants for Documentary Editing and Archival Projects
Archivist of the United States David S. Ferriero has awarded $3,884,017 for 33 projects in 20 states to improve public access to historical records. The National Archives grants program is carried out through the National Historical Publications and Records Commission (NHPRC). A complete list of new grants is available online at https://www.archives.gov/nhprc/awards/awards-5-21.
Grants went to 17 documentary editing projects to publish the papers of key American figures and movements, including Jane Addams, George Washington, and a history of emancipation. Among those is a new project at the University of West Florida to publish the Papers of Roger Taney: A Digital Documentary Edition, which brings together primary sources relating to the fifth Chief Justice of the U.S. Supreme Court, who is infamous for delivering the majority opinion in the Dred Scott case.
Two grants went to projects to increase public engagement with historical records. Tennessee State Library and Archives will undertake a project designed to facilitate opportunities for teachers and students through teacher workshops and webinars, and expansion of the DocsBox program, which provides hands-on original and reproduction materials and historical primary sources. The University of New Orleans will undertake a project to create a curriculum using the "Freedom on the Move" database of advertisements seeking runaway enslaved people. Following instruction in the classroom, students will explore New Orleans and the region to visualize the social, spatial, and cultural histories of enslaved people and then develop public-facing projects, including maps, visual art, and spoken word, and digital and video pieces.
Providing public access to historical records is the focus of 14 projects:
Early legislative papers and court records at the Delaware Public Archives, the Maryland State Archives, and the Rhode Island Historical Society

Significant historical government collections in New Jersey at Seton Hall

University and major collections from the Pittsburgh City Archives

Oral history by exiled and emigre scientists at the Science History Institute

Papers of five women who were pioneers in behavioral developmental pediatrics at the University of California, San Francisco

The records of novelist and civil rights activist Lillian E. Smith

Audiovisual records from The Black Academy of Arts and Letters

Additional footage from the documentary on American Hasidism, "A Life Apart"

Records from the Indianapolis Museum of Art

Musical programs from performances (1918–2009) of the Cleveland Orchestra

Union College's collection of the papers of John Bigelow, co-editor of the New York Evening Post and founder and first president of the New York Public Library

Silent film musical scores from Grauman's Theatres
---
Grant Deadlines
For projects that ensure online public discovery and use of historical records collections.
Final Deadline: October 6, 2021
For projects that will significantly improve public discovery and use of major historical records collections.
Final Deadline: July 13, 2021
For projects to plan and develop a working collaborative designed to enhance the capacity of small and diverse organizations with historical records collections.
Final Deadline: June 9, 2021
For projects that encourage public engagement with historical records.
Final Deadline: October 6, 2021
For projects to publish documentary editions of historical records.
This program has two deadline options:
Final Deadline: June 9, 2021

Final Deadline: October 7, 2021
For projects to publish collaborative digital editions in African American, Asian American, Hispanic American, and Native American History.
Final Deadline: June 9, 2021
For projects that strengthen the nation's archival network through activities undertaken by state historical records advisory boards.
Final Deadline: June 9, 2021
---
News from the Field
Early Legal Records in Connecticut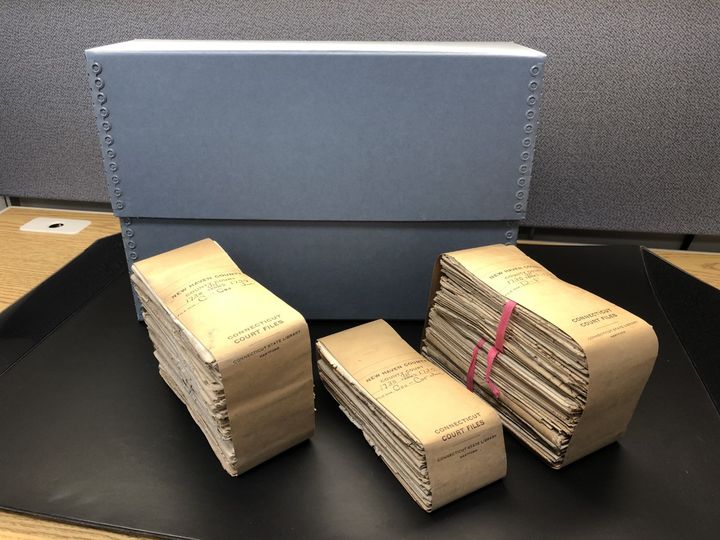 Over the past several years, the NHPRC has been actively looking for projects to digitize and enhance early legal records, and if you have such a project, take a look at our new grant announcement for Archival Projects at https://www.archives.gov/nhprc/announcement/archival.html
An example of this work is the Connecticut State Library's project to provide enhanced public access to some of the state's most important early legal records from the New Haven County Court (1666-1855). Shown here are the records in their unprocessed state, complete with red tape!
During the colonial and early national periods, Connecticut had a multi-tiered court system composed of local justice of the peace courts, county courts, and superior courts for each county. County courts were established in 1666 and met three times per year to consider appeals from town courts and to serve as the court of original jurisdiction over all civil and criminal cases, except those concerning unlawful killing, banishment, or divorce. A wide variety of cases came before the county courts, with lawsuits to collect debt by far the most numerous. The court also heard many cases involving land titles, the distribution of estates, leases, and trespass. In addition, county courts considered cases dealing with such subjects as adultery, arson, assault and battery, care of the elderly and mentally incompetent, defamation and slander, forgery, fornication, fraudulent contract, perjury, retailing strong drink without a license, theft, unlawful smallpox inoculation, and usury. You can access the collection at https://libguides.ctstatelibrary.org/c.php?g=1136015
You can follow the progress on the project with blog postings on some great findings at https://libguides.ctstatelibrary.org/c.php?g=1136015...
---
Council on Foreign Relations at 100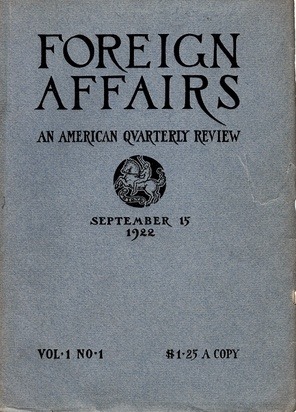 The Council on Foreign Relations celebrates its 100th anniversary this year. Founded in the aftermath of World War I, the CFR "is an independent, nonpartisan membership organization, think tank, and publisher dedicated to being a resource for its members, government officials, business executives, journalists, educators and students, civic and religious leaders, and other interested citizens in order to help them better understand the world and the foreign policy choices facing the United States and other countries." One of their landmark efforts is the publication of the quarterly Foreign Affairs. You can read more about its history at https://www.cfr.org/celebrating-a-century/
Princeton University is home to the CFR Archives. An NHPRC grant went to support Digitizing the Origins of the Cold War, a two-year project to digitize 416,000 pages representing portions of six manuscript collections concerning the Cold War. The project digitized correspondence, speeches, diaries, and other primary documents from the Council on Foreign Relations collection, and the papers of Adlai Stevenson, George F. Kennan, Allen W. Dulles, John Foster Dulles, and James V. Forrestal.
You can see more at https://library.princeton.edu/.../council-foreign…
---
Regrants in New Mexico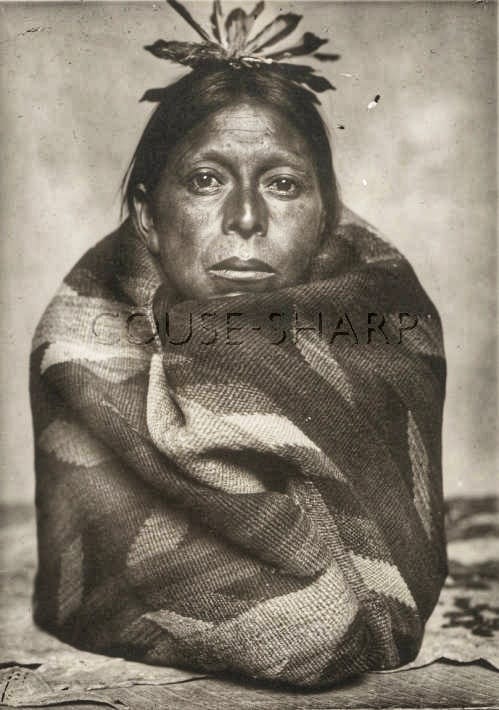 This striking portrait of Ben Lujan of Taos Pueblo was taken by the artist E.I. Couse in 1921. Ben was Couse's most frequently featured model, a lifelong friend of the family, and is still known to many as Ben Couse. From the recently digitized Couse Family Photo Collection, soon to be made available via New Mexico Digital Collections at https://econtent.unm.edu/
Through an NHPRC grant, the New Mexico Historical Records Advisory Board awarded 13 regrants for a variety of projects related to marriage license records, personal papers, oral histories, school records, documents related to the state's Jewish community, and collections documenting the Taos Society of Artists.
With grant funds, the Couse Foundation organized, cataloged, created finding aids for, and rehoused three archival collections. The records consist of correspondence, photographs, research materials, and articles. The foundation manages the Couse-Sharp Historic Site in Taos, which encompasses the home and studios of Eanger Irving Couse and Joseph Henry Sharp, two of the founding members of the Taos Society of Artists. You can see the Finding Aids at https://rmoa.unm.edu/results.php?inst=nmTaosCSHS
---
The Marguerite Cartwright Collection
Marguerite Cartwright led a storied life. She was a dancer at the Cotton Club in Harlem, a Hollywood film actress, a professor of sociology, a journalist writing for the Pittsburgh Courier, one of the nation's finest Black newspapers, and correspondent for the United Nations. She was also instrumental in the establishment of the University of Nigeria.
Now through a NHPRC grant to the Amistad Research Center, the papers of Dr. Marguerite Cartwright are now open and available to researchers. Located in the heart of New Orleans, the Amistad Research Center (ARC) is an independent archives and manuscripts repository in the United States that specializes in the history of African Americans and ethnic minorities.
Marguerite Cartwright (1910-1986) is the newest addition to their processed collections. Through her correspondence, one can trace the connections she made over her lifetime--from Harlem Renaissance-era poets and with leaders of newly independent nations such as Nigeria and Ghana. Her ability to weave her international travels and personal experiences into her lectures is reflected in the coursework she assigned her students. Her papers also demonstrate her involvement with organizations related to the arts, anti-colonialism and with fostering relationships between the United States and countries in Africa. Her involvement in the Provisional Council of the University of Nigeria, Nsukka, is also reflected in the meeting minutes and correspondence that are included in her papers.
You can access the Finding Aid to the collection at https://amistad-finding-aids.tulane.edu/.../2/resources/410
---
Remembering Valentino and His Horse
The death of legendary silent film star Rudolph Valentino at age 31 in 1926 caused mass hysteria among his fans. An estimated 100,000 people lined the streets of Manhattan to pay their respects at his funeral. A second funeral was held in Beverly Hills, setting off another wave of mourning among his fans.
Valentino's final movie "The Son of the Sheik" also featured a beautiful Arabian horse named Jadaan (the co-stars are seen in this postcard). Many fans made their way to the W.K. Kellogg Arabian Horse ranch in Pomona, California to get a glimpse of "the Valentino horse." According to one account, "Women crowded around his box stall, wore the stable door smooth pressing for a better look at the sleek stallion. And they stood to silent near-reverence when Jadaan was led riderless into the arena carrying his former master's colorful desert regalia."
The Kellogg ranch belonged to cereal magnate W.K. Kellogg's Arabian horse ranch. Kellogg built the ranch in 1925 in Pomona to fulfill his life-long dream of breeding outstanding Arabian horses. As part of his interest in the breed, Kellogg began to collect books and research materials on the Arabian horse. Kellogg donated the horses, ranch, and other property to the state of California in 1932. Eventually the collection became part of the the Cal Poly Pomona University Library's Special Collections and Archives
Through a grant from the NHPRC, California State Polytechnic University, Pomona undertook a project to create and enhance online descriptions for 53 collections, comprising 600 linear feet from their backlog, including portions from the university archives, the records of architect John T. Lyle, and records from the local winemaking industry, Arabian horse ranching, and the Pomona Valley Historical Collection. You can visit their Special Collections at https://libguides.library.cpp.edu/prf.php?account_id=63651.and the finding aid at the Kellogg Arabian Horse Collection.
---
The Return of the Cicadas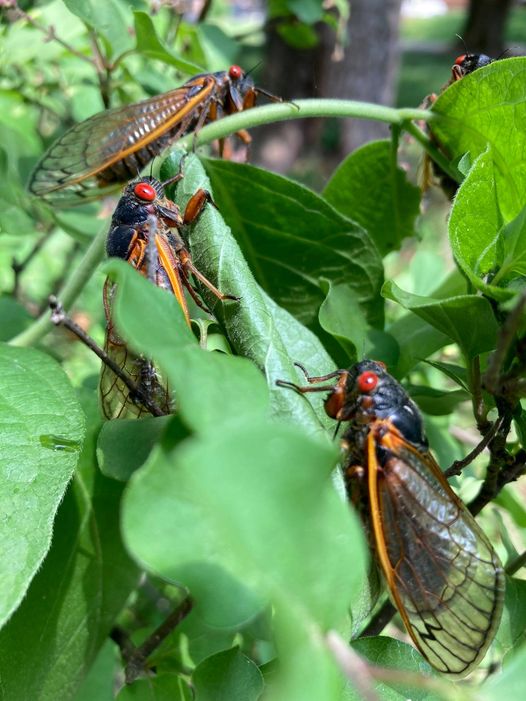 Here in the Nation's Capital, we are going mad over the sound of cicadas. Brood X has been singing for centuries, and we decided to check in on when they might have appeared during the Founding Era of the nation and what the Founders thought of them. Apparently, some thought these harmless insects were actually locusts!
From the NHPRC-supported Founders Online, Thomas Jefferson's 1775 Memorandum Book:
"Dr. Walker sais he remembers that the years 1724 & 1741. were great locust years. We all remember that 1758. was & now they are come again this year 1775. It appears then that they come periodically once in 17 years. They come out of the ground from a prodigious depth. It is thought they eat nothing while in this state; laying their eggs in the small twigs of trees seems to be their only business. The females make a noise well known. The males are silent."
https://founders.archives.gov/doc.../Jefferson/02-01-02-0009
---