NHPRC News -- December 2022
Inside the Commission
National Archive to Award $1.9 million in Grants
Acting Archivist of the United States Debra Steidel Wall approved 31 proposals totaling $1,904,539 in National Archives awards for projects in 25 states and the District of Columbia, pending appropriations of a final budget for FY 2023. The National Archives grants program is carried out with the advice and recommendations of the National Historical Publications and Records Commission (NHPRC). A complete list is available online at https://www.archives.gov/nhprc/awards/awards-11-22.
Publishing Historical Records - $522,740 for four projects that document major historical figures and important eras and social movements in the history of the nation: John Adams and Family Papers; Civil War Governors of Kentucky Digital Edition; Correspondence of Zachary Taylor and Millard Fillmore; and the Documentary History of the Ratification of the U.S. Constitution & Adoption of the Bill of Rights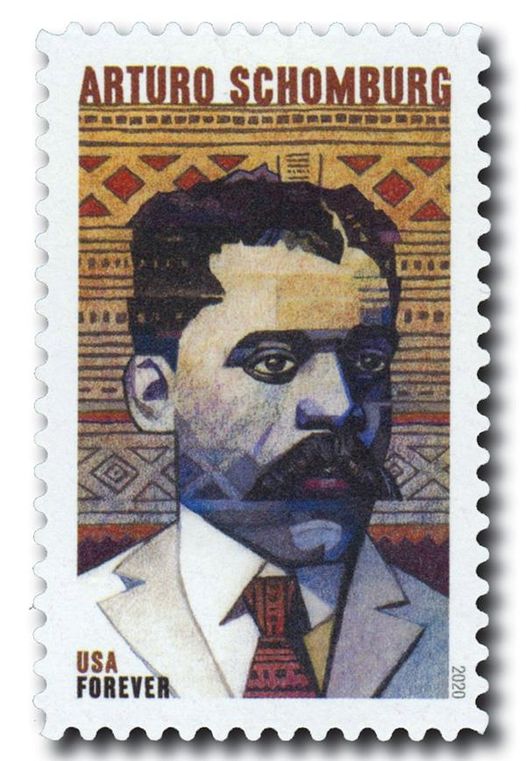 A $120,000 NHPRC-Mellon Planning Grants for Collaborative Digital Editions in African American, Asian American, Hispanic American, and Native American History and Ethnic Studies will go to Fisk University in Nashville top support a two-year planning grant to develop a collaborative digital edition, Remaking the World of Arturo Schomburg in collaboration with the New York Public Library's Schomburg Center for Research in Black Culture. Schomburg (1874-1938), a historian, writer, and activist of Puerto Rican and German descent, became one of the most important collectors of Afro-Latin American cultural heritage in the United States.
A Major Collaborative Archives of $330,253 will support the University of Central Florida's People, Religion, Information Networks, and Travel (PRINT) project to create a curated digital repository of 2,700 letters written by Anabaptists, Quakers, and Pietist refugees to the American Colonies (1630-1730) from five repositories in the United States and Europe.
The NHPRC will award $325,152 to four planning grants and three implementation grants for Archives Collaboratives. Planning Grants will be awarded to collaboratives at the New York Folklore Society, Civil Rights collections in Alabama, the National Native American Boarding School Healing Coalition, and a partnership among Basque history collections in Nevada and California. Implementation Grants will be awarded to Archivists for Congregations of Women Religious, a consortia of the Internet Archive's Community Web Programs, and the Ka Ipu Makani Cultural Heritage Center in Hawaii to create a Molokaʻi Community Repository, including digitizing 12,000 records from collaborating repositories and community collections, on the small rural island of Molokaʻi.
An additional $606,394 in 18 State Board grants will go to state historical records advisory boards to carry out programs that assist smaller archives, provide workshops and educational tools, and provide statewide archival services.
---
The Honorable Jahana Hayes Named to Commission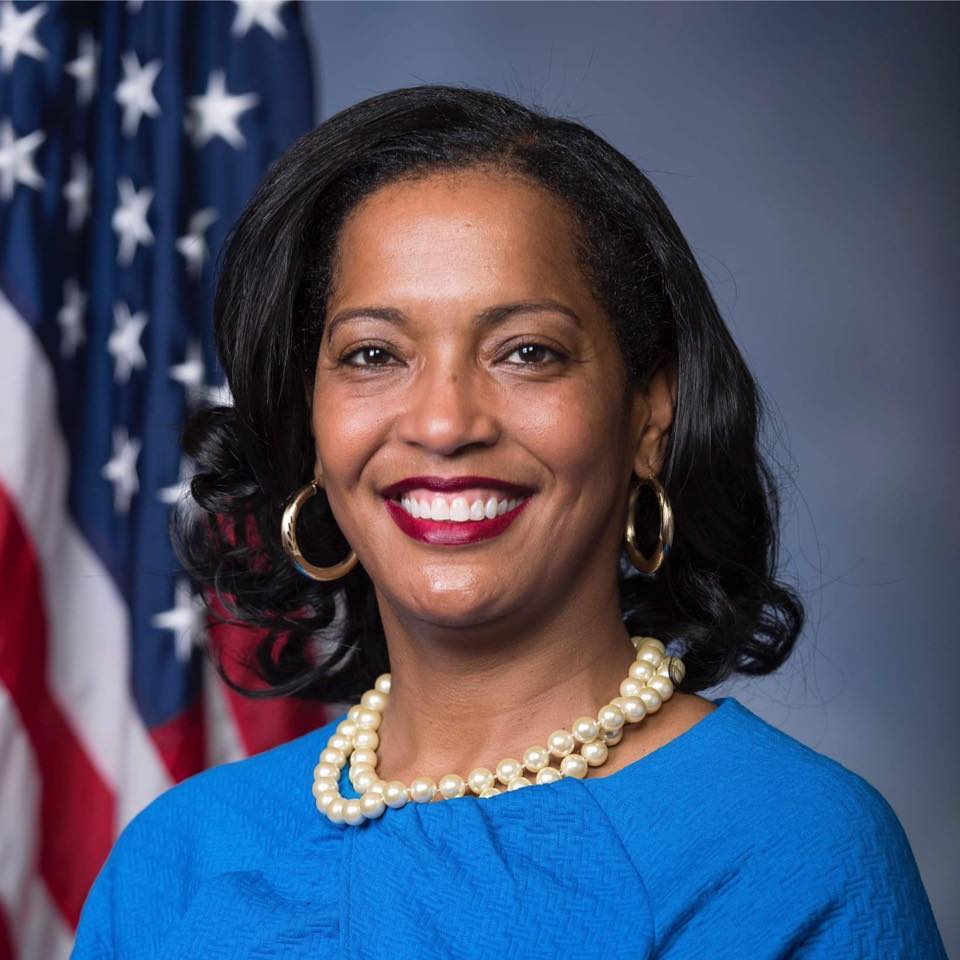 On October 21, 2022, Speaker of the House Nancy Pelosi announced the appointment of US Representative Jahana Hayes of Connecticut as the member of the Commission for the House of Representatives. Congresswoman Hayes taught high school history in Connecticut for 15 years before entering Congress in 2018 and was named teacher of the year in Waterbury, CT, as well as teacher of the year in the state, and 2016 national Teacher of the Year.
---
Director for State Programs Daniel Stokes to Retire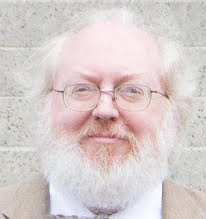 Dan Stokes, the long-time director of the State Programs, will retire in mid-December after 35 years of dedicated service to the Commission. Over the past dozen years, he has run the State Programs, our primary mechanism for partnership with state historical records advisory boards, state archives, and the Council of State Archivists. The variety of projects at the state level is astonishing–from regrants for smaller repositories to workshops for archivists, from public programs to traveling archivists. In addition, he successfully launched the Archives Collaborative program. Over his tenure, he has shepherded hundreds of projects, from Native American records to religious history records. In the "News from the Field'' section below, we gratefully cite just a handful in Dan's portfolio.
At the November 17, 2022 meeting of the Commission, the following resolution was passed by unanimous consent:
"DANIEL A. STOKES, DIRECTOR FOR STATE PROGRAMS, joined the staff of the National Historical Publications and Records Commission in 1987, and will retire after 35 years of service to the National Archives. He is the senior member on staff and might boast the longest continuous tenure in the history of the federal agency. He graduated from the University of Cincinnati, where he studied architecture and history with a focus on urban history and historic preservation.
Over the years, Dan has assisted in virtually every area of the Commission's work, specializing in records involving local government, Native American history, architecture, and religious organizations. After serving as a program specialist, he was named Director of State Programs in 2009. Under his leadership, the NHPRC strengthened its ties to state historical records advisory boards as well as to archival collaboratives. Under his watch, the states have had a champion for their work through workshops, training programs, traveling archivists, and regrants to small repositories.
Dan is well-known for his wry humor and encyclopedic knowledge of the NHPRC and the broader field of archival science. Through it all, he has been conscientious, meticulous, and a hidden force behind much of the daily business of the Commission. In many ways, he is our institutional memory and has proven a bellwether for archives all across the nation. Dan will be very much missed, and, with our sincere respect and affection, the Commission thanks him for his dedicated service and myriad contributions to its programs."
---
Grant Opportunities
For collaborative projects that will significantly improve public discovery and use of major historical records collections.
Draft Deadline: February 15, 2023
Final Deadline: May 3, 2023
For projects to plan and develop a working collaborative designed to enhance the capacity of small and diverse organizations with historical records collections.
Draft Deadline: February 15, 2023
Final Deadline: May 3, 2022
For projects that strengthen the nation's archival network through activities undertaken by state historical records advisory boards.
Draft Deadline: February 15, 2023
Final Deadline: May 3, 2023
For projects to publish documentary editions of historical records. This program has two application cycles.
First cycle:
Draft Deadline: February 15, 2023
Final Deadline: May 3, 2023
Second Cycle:
Draft Deadline: August 15, 2023
Final Deadline:November 2, 2023
For projects to publish collaborative digital editions in African American, Asian American, Hispanic American, and Native American History and Ethnic Studies.
Draft Deadline: April 1, 2023
Final Deadline: June 7, 2023
---
News from the Field
Bewitched!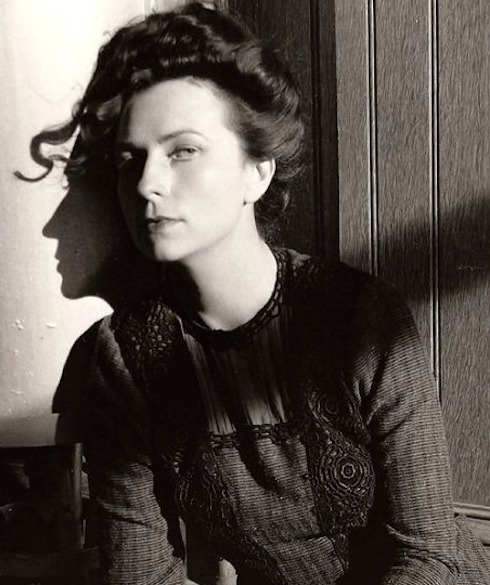 Bewitched, bothered, and bewildered...
One of our favorite witches was Agnes Moorehead (1900-1974) who played Endora on the old "Bewitched" television program, but she was much more than that deliciously wicked character. Agnes really did not care for her role, but it paid the bills. We prefer her in something like "The Magnificent Ambersons," shown here.
After graduating from Muskingum College in 1923, Moorehead went on to study at the University of Wisconsin and the American Academy of Dramatic Arts in New York City, where she graduated with honors. In 1937, she joined Orson Welles's Mercury Players, and made her film debut as the mother of Charles Foster Kane in Welles's "Citizen Kane" (1941). Her next film with Welles, "The Magnificent Ambersons" (1942), garnered her first Academy Award nomination for her role as Aunt Fanny (she was nominated three more times for "Mrs. Parkington" (1944), "Johnny Belinda" (1948), and "Hush...Hush, Sweet Charlotte" (1964). A performer on the popular radio drama "Suspense" and a veteran of stage and screen, she twice won a Golden Globe award and was nominated seven times for an Emmy.
A grant from the Ohio Historical Records Advisory Board through the NHPRC regrant program helped Muskingum University improve access to their collections, including the papers of Agnes Moorehead, who donated half of her papers and memorabilia to their archives.
You can twitch your nose to find out more at https://libguides.muskingum.edu/c.phpg=971981&p=7024770
The University of Wisconsin holds another set of Moorehead's records at https://search.library.wisc.edu/catalog/9911124443202121
---
Recollecting Heroes
Pictured here are General Douglas MacArthur presenting Major Dick Bong with the Congressional Medal of Honor on December 12, 1944 at Tacloban Airfield, Philippines. During the awarding ceremony, General MacArthur said that Dick earned the medal "for conspicuous gallantry and intrepidity at the risk of his life above and beyond the call of duty in action in the Southwest Pacific area from 10 October to 15 November 1944 […] His aggressiveness and daring resulted in his shooting down eight enemy airplanes during this period." In total, Bong flew 207 combat missions over the course of his three tours. He was known as the Ace of Aces.
Recollections Wisconsin, an NHPRC Archives Collaborative grantee, posted a digital exhibit by guest curator Autumn Wolter, intern at the Richard I. Bong Veterans Historical Center in Superior, Wisconsin. View the full digital collection at https://content.mpl.org/digital/collection/BVHC.
And read more about Dick Bong's legacy at https://www.bongcenter.org/
---
The Arborglyph Collaborative
In the mid-19th century, Basques joined throngs of other young men from around the world seeking their fortune in the American west, often finding work as sheepherders. To pass the time on long lonely summer days in the high country, Basque sheepherders carved "arborglyphs" on aspen trees.
Found primarily in Idaho, California, and Nevada, these tree carvings provide insight into Basque culture in the United States. Documenting the arborglyphs opens a window into the lives of these immigrants while providing researchers, students, family members, artists, and the public access to these often-overlooked groups of people. The carvings cover a spectrum of topics: sports, politics, religion, love, work, and home. There are carvings of crosses, boats, well-known sayings, and short poems. Forming a collaborative exemplifies the Basque concept of auzolan (ow-so-lawn); auzo means neighborhood and lan means work. It is a traditional practice in Basque communities for neighbors to work together to accomplish a project that they could not complete individually.
The Basque sheepherders skillfully carved without injury to the living tree. Irresponsible carving can cause injury that can then reduce the lifespan of the tree. The Forest Service reminds us that it is illegal to carve on aspens in national forests and grasslands.
Through an NHPRC planning grant, the University of Nevada, Reno and others are aiming to form The Arborglyphs Collaborative with three primary goals: 1) building a network of organizations and individuals, 2) creating protocols for documenting the carvings, and 3) creating a framework for public access.
Many academic, government, nonprofit, and public groups are interested in arborglyphs and they will be contacted about becoming involved with the collaborative. Small institutions will be included in this effort so that their perspectives and needs are considered. Twenty-five potential partners have already been identified. Key local partners in each of the states where field trips will be conducted have been identified: the Basque Museum and Cultural Center, Boise, Idaho; the Northeastern Nevada Museum, Elko, Nevada; and the Kern County Museum, Bakersfield, California. The local partners will be asked to identify other under-represented archives and communities. The goal is to be in touch with at least 50 institutions.
---
Archives Without Tears
You've got a friend in Pennsylvania.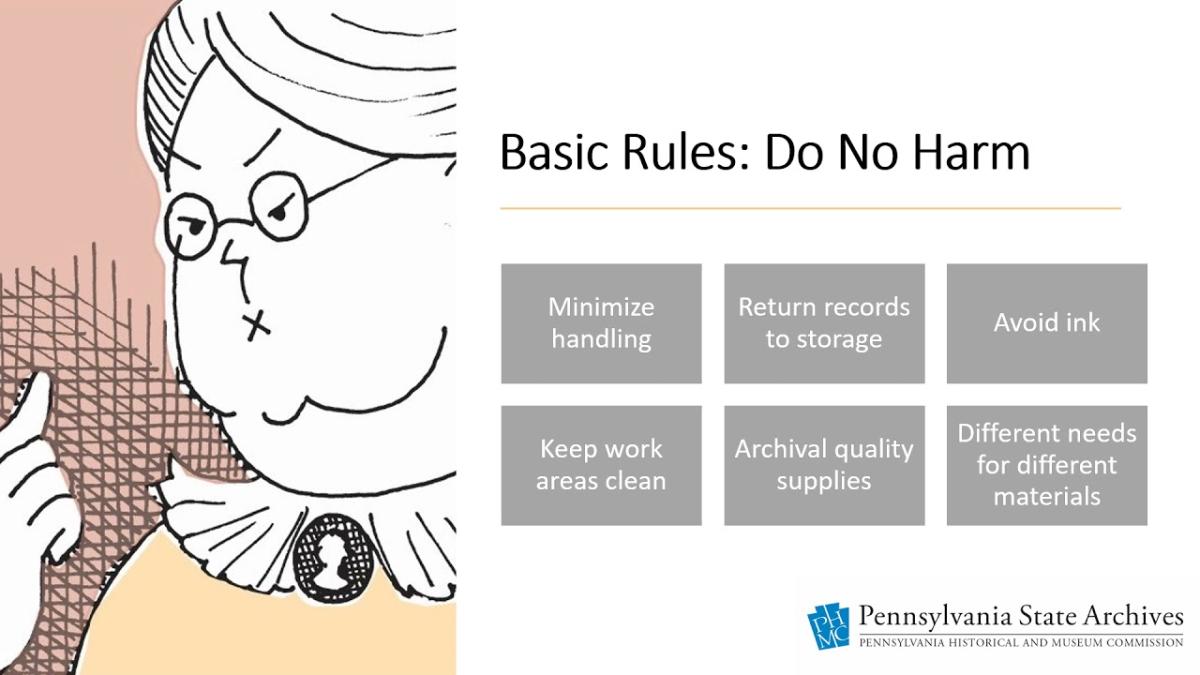 One of our favorite characters created by a state historical records advisory board is Aunt Edna, who has helped thousands of people understand the fundamentals of historical records preservation and processing. Not to mention gently reminding us to "do no harm." With support from the NHPRC, the Pennsylvania Board has also created a series of Archives Without Tears (AWOT) workshops offered throughout the state.
And through the wonder of YouTube, these baseline courses are available worldwide at:
https://www.phmc.pa.gov/Archives/News-Programs/Pages/Archives-Without-Tears-.aspx
---
Regrants in New Mexico
Over the last decade, the New Mexico Historical Records Advisory Board, in partnership with the NHPRC, has provided 155 regrants to local and tribal governments, state agencies, community libraries, museums, and other non-profit records repositories. Approximately 70 percent of these regrant recipients were using professional standards for the first time.
These organizations are now using appropriate standards for processing materials, storing historical records in archival enclosures, and posting their finding aids online. The regrant program has made significant collections accessible to the public, such as the city of Las Vegas Museum's Rough Rider Memorial Collection and the papers of the founder of the Institute for American Indian Arts. Among the most recent round of regrants, the Pueblo of Zuni obtained a preservation assessment and processed the most vulnerable of its historical materials.
Shown here is First terrace of Zuni in 1879, Hillers photographs, National Archives.
More info on the New Mexico board is at https://www.srca.nm.gov/about-nmhrab/
---
Roving in Massachusetts
Through support of the NHPRC State Programs, Massachusetts Roving Archivist program helps small and medium-sized cultural heritage institutions across the Commonwealth. After an initial strategic assessment by the Roving Archivists, the program offers continued guidance both virtually and in-person.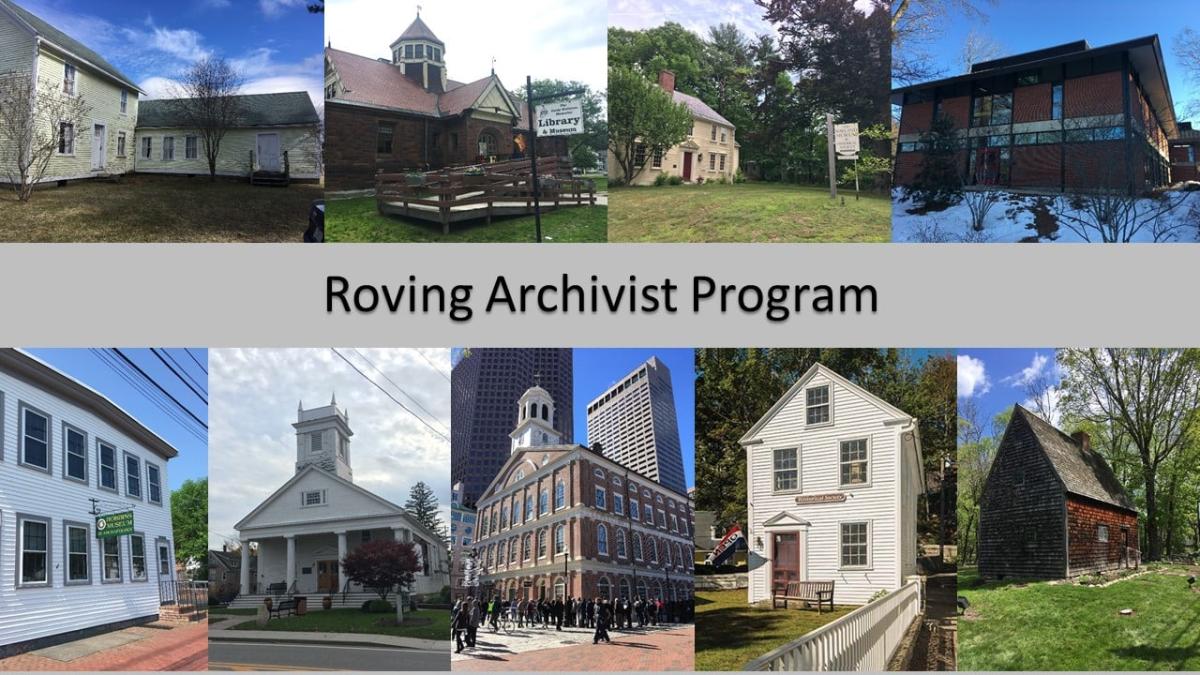 Seven institutions received new assessments in the past year:
Wayside Inn Foundation in Sudbury
Hopedale Historical Commission / The Little Red Shop Museum in Hopedale.
Phinehas S. Newton Library in Royalston.
Historical Society of Santuit and Cotuit
Manchester Historical Museum.
Worcester Academy.
National Society of the Colonial Dames of America in Massachusetts (NSCDA-MA).
Continued support was provided to:
Wayland Public Library
Norwell Historical Society
United States Naval Shipbuilding Museum
The Eaglebrook School in Deerfield, Massachusetts
The Hyde Park Historical Society
Housatonic Heritage Oral History Center
Central Congregational Church in Newburyport
Longmeadow Historical Society
Granville Public Library History Room
Brimfield Historical Commission
Hatfield Historical Society
Town of Merrimac
The Massachusetts SHRAB approved regrants of $500 each at the following institutions:
Old Sturbridge Village Research Library: Rehouse institutional photographs, 1940-1970, in polyester L-sleeves.
Annisquam Historical Society: Rehouse fragile personal scrapbooks, albums, journals, letters, and ship logs.
Shutesbury Historical Commission: Inventory and rehouse archival collection, including photographs and albums, in archival enclosures.
Hatfield Historical Society: Rehouse the Lewis H. Kingsley collection of 5" x 7" glass plate negatives.
Norwell Historical Society: Rehouse lantern slides, albums of the G.A.R. Women's Auxiliary, maps, documents, and photographs.
Historic Northampton: Rehouse archival subject collections, photographs, scrapbooks, and account books to address overcrowded boxes.
Georgetown Historical Society: Rehouse glass plate negatives in buffered trifold negative enclosures and boxes and transfer them to a climate-controlled environment.
Hyde Park Historical Society: Rehouse archival collection, including maps, in archival enclosures and remove them from wooden storage furniture.
Central Congregational Church in Newburyport: Rehouse historic church records, including original drawings, photographs, fragile handwritten ledger books, and church papers.
Historic Newton: Rehouse a recent donation of over 315 journals and personal papers of a Newton resident who was part of the LGBTQIA community.
Granville Library Club / Mabel Root Henry Historical Museum: Rehouse archival materials to remove them from 34 non-archival hanging files.
United States Naval Shipbuilding Museum: Rehouse USS Salem and Fore River Shipyard photograph collections.
Wayland Historical Commission: Remove maps and plans from the 1970s to 1990s that are folded in vertical hanging files and re-house them in flat-filed archival folders.
Wayside Inn Foundation: Rehouse the ç (including correspondence and photographs) and the Secret Drawer Society collection of personal notes and letters and transfer the materials to a climate-controlled environment.
History Cambridge / Cambridge Historical Society: Rehouse materials from the Dix Collection of personal papers from the Dix Family of Cambridge (17th to 20th century), which is currently stored in 3 trunks susceptible to mold growth.
Dickinson Memorial Library in Northfield: Rehouse photographs that are currently stored loose in shoeboxes and 125 years of Trustee minutes currently stored in plastic binders.
Phinehas S. Newtown Library in Royalston: Rehouse archival collections.
Manchester Historical Museum: Rehouse archival collections.
Little Red Shop Museum in Hopedale: Rehouse the Arnold Neally, Jr. photograph and slides collection and historic glass plate negatives in archival enclosures.
For more on the work of the Massachusetts board, go to: https://www.sec.state.ma.us/arc/arcshrab/shrab-about-us.htm