NHPRC News
October 2023
Inside the Commission
Commission to Meet on November 17
The National Historical Publications and Records Commission will meet on Friday, November 17, 2023 at the National Archives in Washington, DC to consider grant applications and review policy. The public is welcome to attend the policy discussion, but attendees must register by email to nhprc@nara.gov by November 10, 2020.
Darin Waters Named to Commission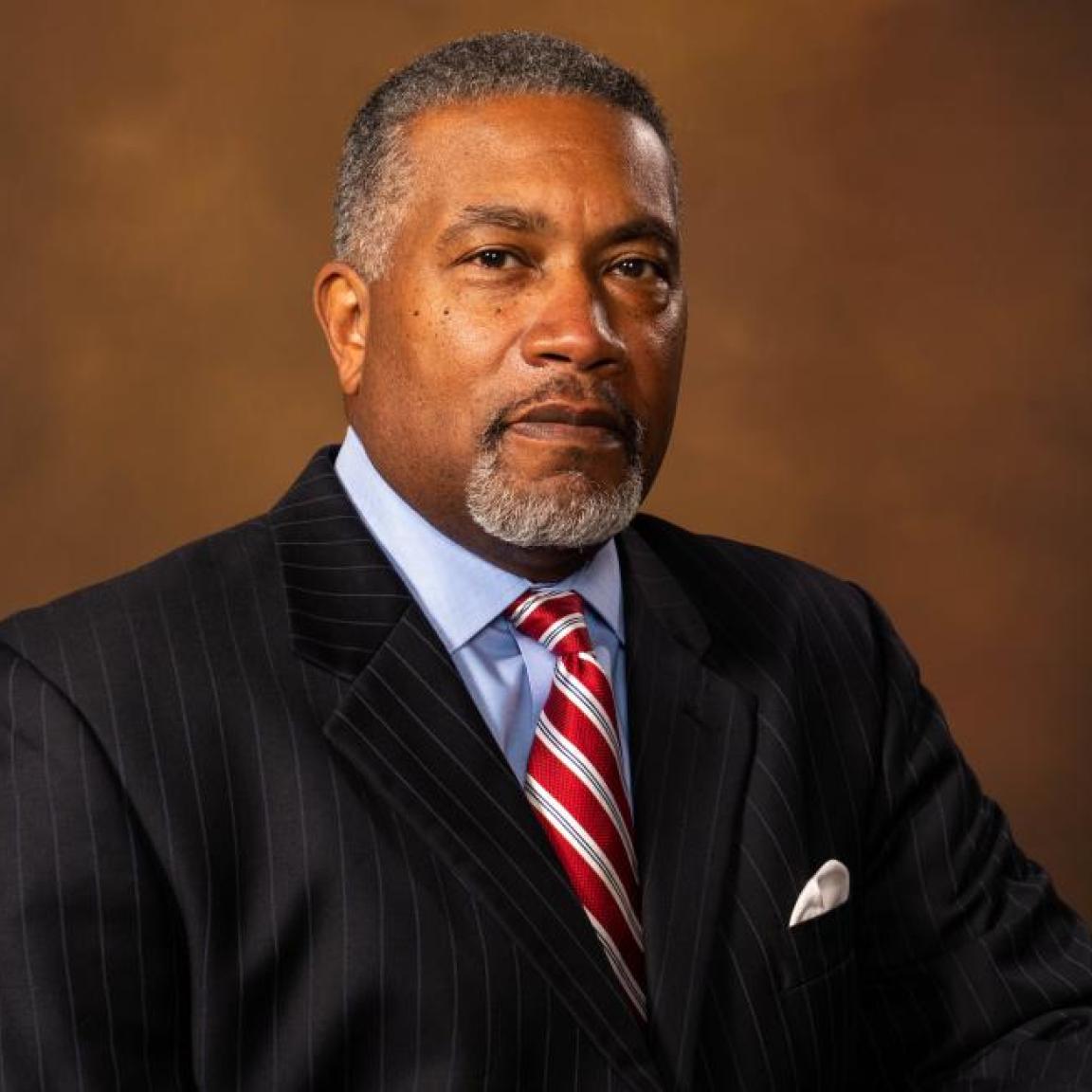 We are delighted to welcome Dr. Darin Waters to the National Historical Publications and Records Commission (NHPRC) as the representative of the American Association for State and Local History.
Dr. Waters is Deputy Secretary for the Office of Archives and History for the State of North Carolina, where he oversees the operations of the divisions of State History and Maritime Museums, State Historic Sites and Properties, Archives and Records, Historical Resources (including the State Historic Preservation Office, Office of Historical Research, and the Office of State Archaeology), and commissions (including Roanoke Island Festival Park and Tryon Palace), and Education and Outreach. He is also the secretary of the North Carolina Historical Commission and the State Historic Preservation Officer. Originally from Asheville, Waters was most recently an Associate Professor of History at UNC Asheville, and the Executive Director of UNCA's Office of Community Engagement. Waters received a B.S. in Political Science and Government from Liberty University, a Master's in History from North Carolina State University, and a PhD in History from the University of North Carolina at Chapel Hill. He has served on numerous non-profit and state boards, including the North Carolina Historical Commission and African American Heritage Commission.
Colleen Shogan Sworn Into Office in National Archives Ceremony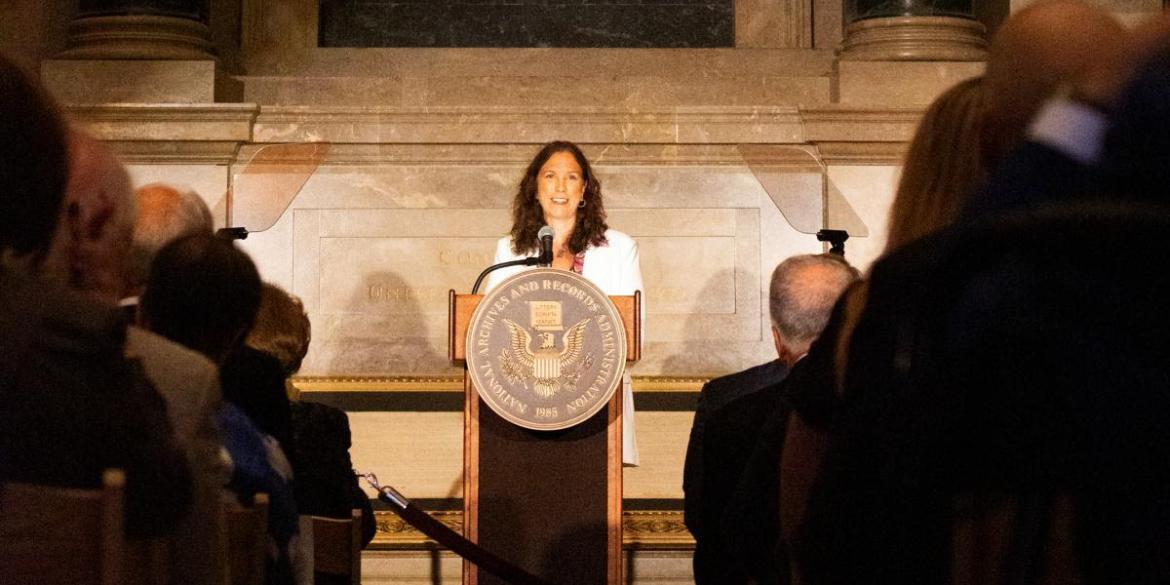 As part of her duties as Archivist of the United States, Colleen Shogan chairs the National Historical Publications and Records Commission and awards grants from the National Archives to archival projects and publishing historical collections across the United States.
On September 11, 2023, a ceremonial swearing in was held in the Rotunda of the National Archives. First Lady of the United States Jill Biden introduced Dr. Shogun and Chief Justice of the United States John Roberts presided over the Oath of Office. Read more about it at https://www.archives.gov/.../articles/shogan-ceremonial-oath
Julie Fisher Named Director for Publishing Programs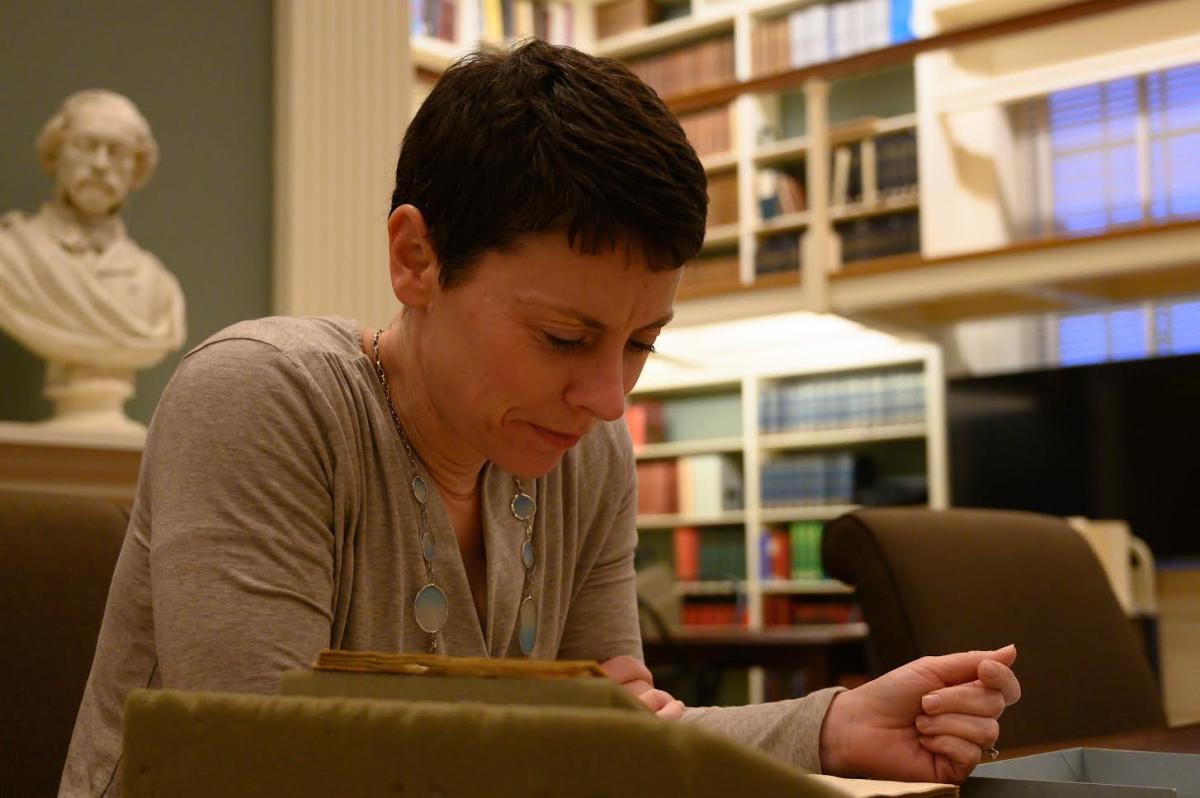 Julie A. Fisher is our new director for Publishing Programs. Dr. Fisher is an educator, editor, and historian who brings considerable experience and enthusiasm for the work of edition-making. Julie has held positions with the Yale Indian Papers Project, the US National Park Service, the American Philosophical Society Library and Museum, and other archives and special collections. She has taught American history at the University of Delaware and Bard High School Early College in Washington, DC. Her publications have explored early American history, Indigenous history, transcription, and the enduring value of paleography. For the past 18 months Julie has served as the Andrew W. Mellon Program Fellow for our NHPRC-Mellon Planning Grants for Collaborative Digital Editions program.
Jeff de la Concepcion Named Grants Management Specialist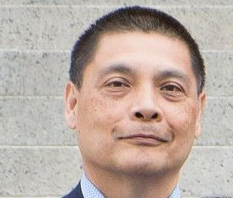 We are also delighted to announce that Jeff de la Concepcion has been named Grants Management Specialist, where he will serve as the principal contact for the management and support of NHPRC grants in the electronic grants management system (eGMS) and supporting the grant program officers in managing the post-award processes. Jeff has been with the NHPRC since 2010.
---
Archives Leadership Institute Kickoff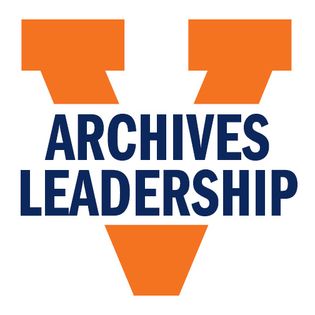 Next June the Archives Leadership Institute will arrive at the University of Virginia. The ALI is a week-long, in-person intensive program for a cohort of 25 mid-career archivists who want to grow as leaders both in their own institutions and in the archives field. It consists of a week-long, in person experience followed by quarterly virtual gatherings.
Archivists and memory workers from libraries, archives, and museums, and from a variety of settings and situations -- from government archives to local historical societies to special collections and more.
ALI is looking for people from a wide variety of life experiences and backgrounds, as well as geographical and intergenerational diversity.
Interested? Intrigued?
Our friends at the National Association of Government Archives and Records Administrators are hosting an informational webinar on Tuesday, October 17 @ 1pm ET. Register at https://nagara.org/iCore/Events/Event_display.aspx...
And more info is available on the ALI at https://ali.uvacreate.virginia.edu/
---
Grant Deadlines
For projects that ensure online public discovery and use of historical records collections.
Final Deadline: November 2, 2023
For projects that encourage public engagement with historical records.
Final Deadline: November 2, 2023
For projects to publish online editions of historical records.
Final Deadline: November 2, 2023
---
News from the Field
October is American Archives Month!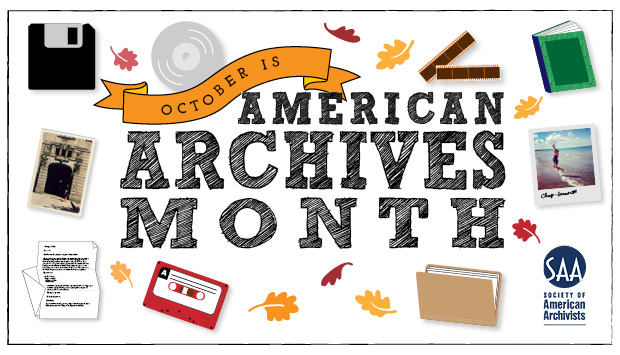 Every year as the leaves turn color, we celebrate American Archives Month with our colleagues across the country. To find out more about American Archives Month, go to
https://www2.archivists.org/.../american-archives-month... and https://www.archives.gov/news/topics/american-archives-month
---
Working from Home, Version 1.0
Remember how happy we were when we got our new machine and could finally work from home? Remember? How fun it would be to bring our office work home! Why, we could use the breakfast nook as a home office.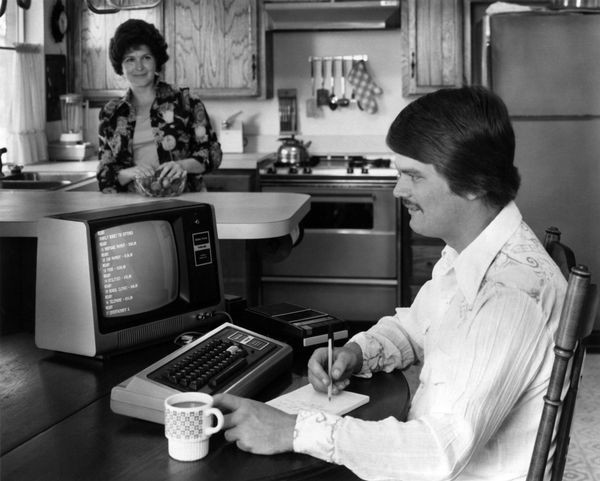 This happy fella is enjoying the TRS-80, introduced by Radio Shack in 1977. The TRS-80 had a full-stroke QWERTY keyboard, the Zilog Z80 processor, 4 KB dynamic random-access memory (DRAM) standard memory, small size and desk area, floating-point Level I BASIC language interpreter in read-only memory (ROM), 64-character per line video monitor, and a starting price of US$600 (equivalent to US$2,700 in 2021). A cassette tape drive for program storage was included in the original package.
The Radio Shack records were one of a dozen collections at the Computer History Museum processed through a grant from the NHPRC. From business plans, patent notebooks, and rare market studies to publicity photographs, OHM's collections are as diverse as the history of computing. Whether you're interested in the vast history of Digital Equipment Corporation or the branding of Silicon Valley's tech companies, CHM has something to explore.
You can see more of the print material on computers in the "SELLING THE COMPUTER REVOLUTION" exhibit online at https://www.computerhistory.org/brochures/
---
Utah Board Wins Award of Merit
The Utah State Historical Records Advisory Board (USHRAB) was awarded the 2023 State Board Award of Merit from the Council of State Archivists and the NHPRC.
The USHRAB was created in 1978 and is administered by the Utah State Archives and Records Service. The Board's mission is to assist public and private non-profit organizations in the preservation of and access to records with enduring historical value. Along with maintaining its re-grant, consulting archivist, and archival training programs, USHRAB's project for 2022 was to craft a new five-year strategic plan. The 2023–2027 plan establishes an updated mission, a set of goals, and progress benchmarks. The Board will also expand its support for community-based archives, such as recognizing how community groups conceptualize various archival practices and develop archival frameworks based on community perspectives and needs rather than rely solely on top-down institutional models. Learn more (and see the strategic plan) at ushrab.org.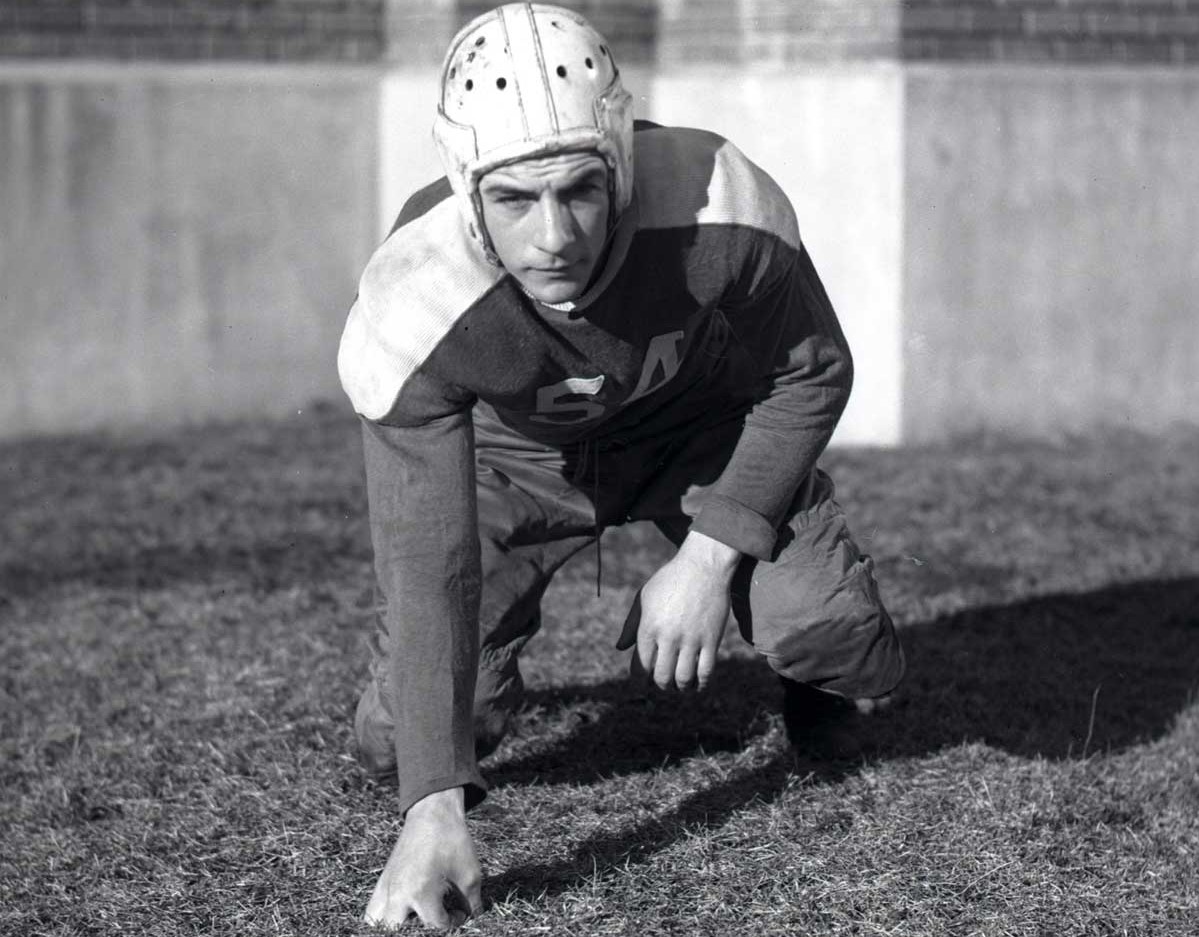 One of the many projects supported by USHRAB is the Kendall Webb photograph collection at the Park City Museum. For more info, go to "Webb: the Town Photographer" and be sure to read the interview with football player Howard Berry, Jr. on high school in the 1940s.
---
Pinckneys Complete
One of the great families of America's revolutionary era were the Pinckneys of Charleston, South Carolina. They were witnesses to—and often active participants in—many of the defining customs and transforming events of the early national South.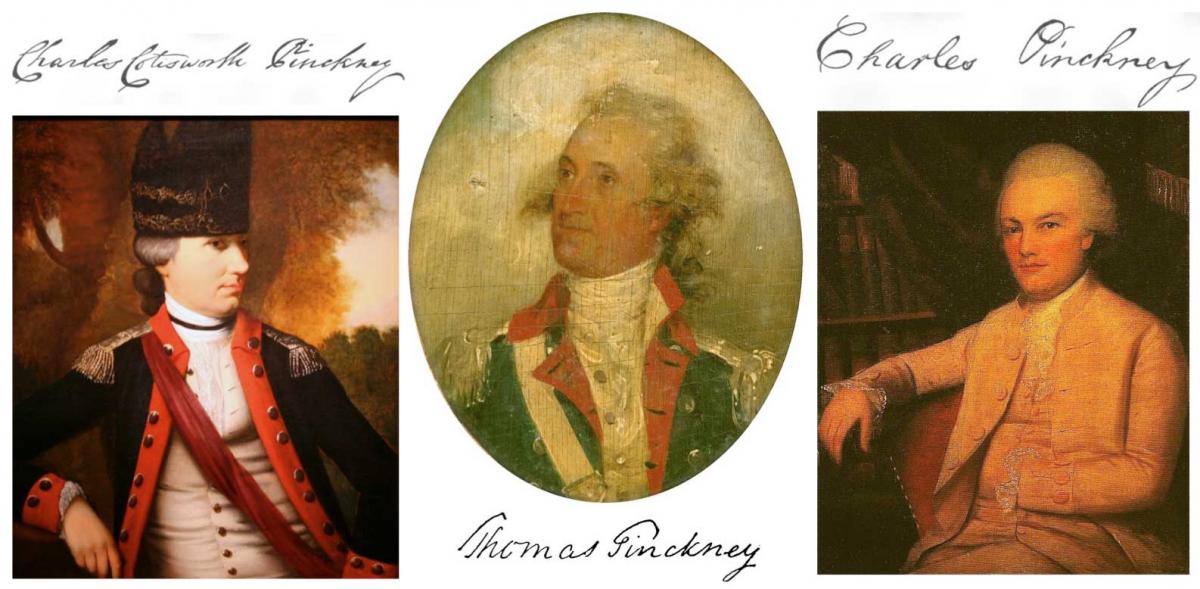 For the past 15 years, an editorial team at the University of South Carolina has collected, transcribed, annotated and published the papers of the Pinckney family, beginning with Eliza Lucas Pinckney and Harriott Pinckney Horry, and more recently, the brothers Charles Cotesworth Pinckney (1746–1825) and Thomas Pinckney (1750–1828) and their cousin Charles Pinckney (1757–1824). These three Pinckney Statesmen served as young officers during the American Revolution, governors of the state of South Carolina, delegates to the Constitutional Convention, leading lawyers and businessmen in Charleston, and diplomats to England, France, and Spain.
With support from the National Endowment for the Humanities and the National Historical Publications and Records Commission, the Pinckney Papers Projects are now complete!
Over 10,000 documents from the Pinckney family are accessible, covering nearly a century from 1739 to 1830, and illuminating international, national, state and local social, political, diplomatic, and military events that shaped the new nation.
You can read more about it at https://www.sc.edu/.../pinkney_papers_projects/index.php
---
Yup'ik Ghost Story
Halloween is just around the corner, and nothing sets the mood like a good ghost story. Did you ever hear the tale of the Little People, or how about the one about the "noise ghosts," or the pair of Giant Hands with a mouth on the end of each finger?
Have a listen to "Tales of the Tundra," a television program of KYUK in Alaska. Here's a field recording, with Tacuk (Cecilia) Martz, now preserved through a grant from the NHPRC: https://americanarchive.org/catalog/cpb-aacip-127-805x6nb3
KYUK has been documenting life in the Yukon-Kuskokwim Delta for nearly 50 years. Going back to 1971, KYUK has been capturing everything from Yup'ik dance, to interviews with local Elders. They have digitized over 2,300 videos, with about half available online through the American Archive of Public Broadcasting to check out the 1,416 videos currently available. You can follow the link above or visit americanarchives.org and search for KYUK.
Once there, you'll be able to find interviews with politicians, Waves of Wisdom, an interview series with Elders from around the region, dance videos, traditional kayak building videos, and so much more.
Including a few frights.
---
Would you like to receive updates from the NHPRC?