Creating a More Open Government
Summer 2010, Vol. 42, No. 2
By David S. Ferriero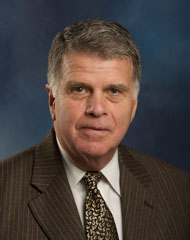 When President Barack Obama issued his Open Government Directive late last year, I was pleased to see how much of the President's vision is already embedded into the mission and strategic goals of the National Archives.
The President is seeking to create a culture of transparency, participation, and collaboration in and among federal agencies, with the goal of transforming the relationship between the government and the people.
"Openness will strengthen our democracy and promote efficiency and effectiveness in Government," he said in launching the initiative.
Our mission statement strikes similar themes. After all, the cornerstone of the work we do every day is transparency and openness: the belief that citizens have the right to see, examine, and learn from the records that document their rights and entitlements, the actions of their government officials and the history of their nation.
But in this digital age, we must do more. And at NARA, we are.
The long-term success of the Open Government Initiative hinges on the ability of each federal agency to effectively manage its records. That's why we work so hard to help agencies manage their records to meet their own business needs today and to ensure that the records of historical value are in good order when they come to us.
However, across government today, agencies are not doing enough to manage records and other information assets to meet their various needs, and it's cause for concern.
The "Records Management Self-Assessment 2009" report, issued by the National Archives in April 2010, reveals that four out of five reporting agencies have a moderate to high risk of improper destruction of records—particularly electronic records. This is an unacceptable level of risk, and we will be working with agencies to reduce it.
Today, the federal government spends more than $80 billion annually on information technology, and most, if not all, of the IT systems create or receive federal records in some form. Essential to managing these electronic records is developing records management tools that work, then integrating them into agency IT systems.
We at NARA will focus on reclaiming our records management leadership role by finding and developing the cost-effective IT solutions needed to do the job. Part of that is fully developing and implementing our Electronic Records Archives, or ERA.
Open Government is fundamentally about the public's access to well-managed government records. At NARA, we plan to leverage the power of the Internet to make our records more easily available, as well as improve our engagement with employees and the public. We are:
Redesigning our main web site, Archives.gov, to maximize public participation as well as develop streamlined search capabilities.
Going beyond Archives.gov to reach users where they are. We're engaging the public through social media tools like Facebook, Flickr, YouTube, Twitter, and blogs. (I've launched my own blog and invite you to join me in discussing the challenges we face at the Archives.)
Seeking employee engagement through blogs, webinars, and other social media tools to allow greater communication among staff and management at NARA locations in 17 states and the District of Columbia.
Publishing high-value datasets and other information holdings on Data.gov. These raw datasets allow the public to take government information and create new interfaces or online experiences.
We have created an Open Government web page. Our Open Government Plan is here, as are opportunities to provide feedback.
In addition, we are providing Open Government leadership to other federal agencies.
Our new Office of Government Information Services provides services to mediate disputes between Freedom of Information Act (FOIA) requestors and federal agencies, as well as guidance for agencies in dealing with FOIA issues.
Our new National Declassification Center is leading the efforts to streamline the declassification process throughout the federal government, as well as working to eliminate the backlog of 400 million pages of classified records.
I fully support the President's Open Government Directive. It strengthens our democracy, and it strengthens our hand in fulfilling our mission at the National Archives. It will change the way we do things, the way we think about things, and the way we deliver services to the public.
Articles published in Prologue do not necessarily represent the views of NARA or of any other agency of the United States Government.