Prepared Remarks of Archivist of the United States David S. Ferriero at the 6th annual William G. McGowan Forum on Communications, National Archives Building, Washington, DC.
Who is the Archivist?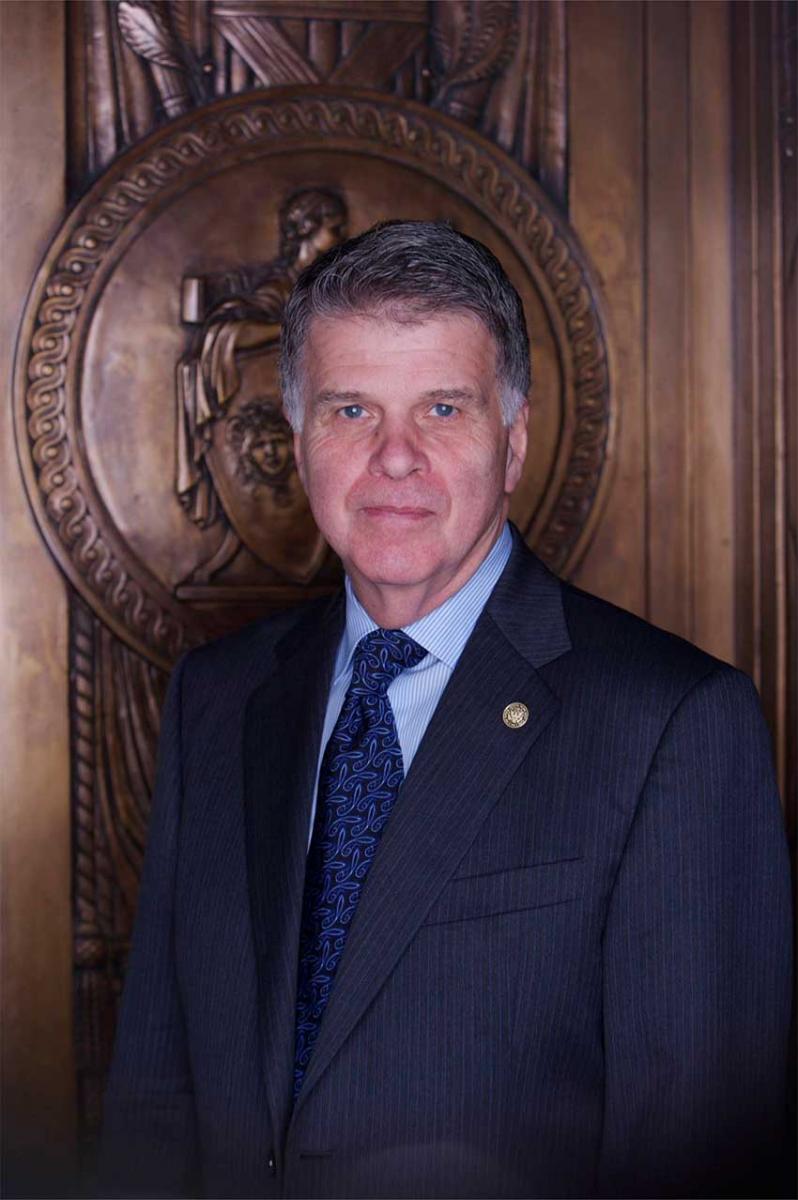 The Archivist of the United States is the head of our agency, appointed by the President of the United States.
The AOTUS Blog
What's an Archivist?
November 5, 2010
Good evening.  I'm David Ferriero, Archivist of the United States, and welcome to the National Archives.
Tonight marks the Sixth Annual McGowan Forum on Communications.
This annual event was established to honor an innovator and revolutionary whose pioneering work helped ignite a telecommunications revolution that affects us in many ways every day.
Bill McGowan challenged what was called "the phone company," a monopoly, and that challenge helped lead to the breakup of AT&T. This breakup unleashed decades of competition, innovation, and invention and expanded use of rapid and inexpensive means of communication.
Bill's legacy is very much alive here at the National Archives in this theater which bears his name.  And every day, the Archives reaches millions of people with the communication tools and technologies that trace their lineage to the revolution he ignited with MCI Communications.
This theater, dedicated in 2004, was made possible by a very generous gift from the William G. McGowan Charitable Fund. The theater is a major component of our "National Archives Experience," which brings over one million visitors each year to view our exhibits and the Charters of Freedom.
Since this theater opened, we have hosted symposia on policy and public affairs issues, previews of books by famous authors, and many film programs.
Noted historians, Supreme Court justices, policymakers, and many other notables have graced this stage. And many of these events are televised nationwide on C-SPAN.
The Charles Guggenheim Center for the Documentary Film uses this theater as its venue, and early each year, we screen all the Academy Award nominees for documentaries and short subjects.
Every day, our public visitors come to see the orientation film on the Archives, "Democracy Starts Here," before moving on to other exhibits upstairs.
The McGowan Theater helps us add value to our exhibits. For example, two upcoming events will complement our exhibit "Discovering the Civil War."
This coming Wednesday, when Part Two of our Civil War exhibit opens, we will show the 1927 classic Buster Keaton film, "The General," which is set during the Civil War.  It begins at 7 p.m. and is open to the public.
Then on November 20, we will host here a day-long symposium, "The Civil War: Fresh Perspectives," featuring three panel discussions and fifteen authors, professors, and historians. It runs from 9 to 5, and you need to register on our web site at www.archives.gov.
* * *
Tonight, we will see the story of how this young man from Pennsylvania–– the son of a railroad engineer and a school teacher––took a small telecommunications company, grew it, brought down AT&T's monopoly and helped unleash a revolution in telecommunications.
I'd like to introduce Bill McGowan's wife, Sue Gin McGowan. She is president and director of the Sue Ling Gin Charitable Fund and president of the William G. McGowan Charitable Fund.
She is also founder and CEO of Chicago-based Flying Food Group, which provides passenger meals to airlines, and she is founder and president of New Management Ltd., a successful real estate leasing, management and development firm in Chicago. She serves on a number of boards of corporate, cultural, and educational organizations and earlier this year was named to the board of the Foundation for the National Archives.
I'd like to thank you, Sue Gin, and the William G. McGowan Charitable Fund, Inc., for the generous support of the McGowan Forum on Communications for the past six years and for making possible this theater, which in turn has made possible so much else at the National Archives.
Would you please welcome Sue Gin McGowan.
After Sue McGowan spoke, the Archivist returned to the podium.
Now, I'd like to introduce William E. Conway, Jr., a founding partner and managing director of The Carlyle Group, a private equity firm based in Washington.
Before forming Carlyle in 1987, Bill spent three years as the Senior Vice President and Chief Financial Officer of MCI Communications Corporation.  He was a Vice President and Treasurer of MCI from 1981 to 1984.
During his time at MCI, he arranged several billion dollars of debt and equity financing, both in the public and private financial markets, and negotiated MCI's most significant acquisitions and divestitures.
To introduce our program for tonight, please welcome Bill Conway.