Archivist's welcome at public program screening of Film Bridge of Spies
McGowan Theater
National Archives Building
Thursday, October 15, at 6:30 p.m.
Who is the Archivist?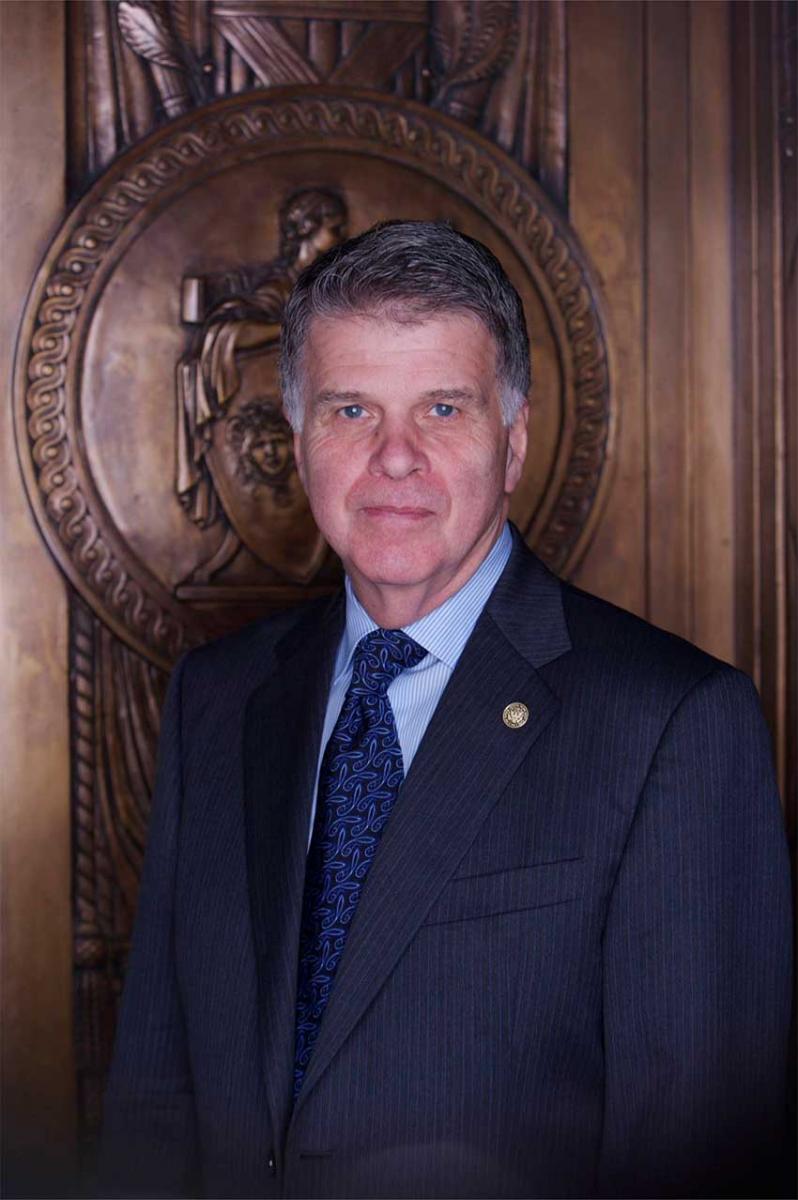 The Archivist of the United States is the head of our agency, appointed by the President of the United States.
The AOTUS Blog
What's an Archivist?
Good evening. I'm David Ferriero, Archivist of the United States. Welcome to this special advanced screening of Steven Spielberg's new film, Bridge of Spies, which opens tomorrow in commercial theaters. It's not often that we get to show a major motion picture in our theater before its general release, so we are honored and grateful to DreamWorks Pictures for giving us this terrific opportunity.
In November of 2013 the National Archives Foundation presented Spielberg with its highest honor—the Records of Achievement Award. This award is given to an individual whose work has cultivated a broader national awareness of the history and identity of the United States through the use of original records, including those preserved by the National Archives.
Therefore it's especially gratifying to be able to present his latest film, particularly since it relates so strongly to Cold War records here at the National Archives and its Presidential libraries.
Besides the wealth of material in Department of State and military records, we have National Security Council policy records, satellite imagery from the CIA, and nearly 2 million images of original film shot by the U-2 and other reconnaissance aircraft.
We also have the Venona files, the once-secret translations of decrypted Soviet diplomatic and intelligence messages intercepted during and after World War II. And the Hoover Library has material concerning the spy conviction of Rudolf Abel, who was exchanged for Francis Gary Powers, the downed U-2 pilot, in 1962.
I'm pleased to welcome our special guests tonight— both of whom are related to the real-life characters depicted in the film: Francis Gary Powers, Jr., and Beth Amorosi, granddaughter of James B. Donovan, the man played by Tom Hanks in the film. Gary and Beth will take questions following the film, and will also sign copies of the books Operation Overflight and Strangers on a Bridge in the theater lobby afterwards.
And now to lead us into the film, I'd like to bring up Francis Gary Powers, Jr.
In an interview with the Moscow Times 5 years ago he said "In order to understand the world today, you must understand how we got here, and we got here through the Cold War." Powers is the founder and chairman emeritus of the Cold War Museum, founded in 1996 to honor Cold War veterans like his father, preserve Cold War history, and educate future generations about this period.
In this capacity he created exhibits on the Cold War and this U-2 Incident that have been exhibited at museums worldwide and negotiated building space at Vint Hill Farms, the former Cold War–era Army communication base located 40 miles from Washington, DC.
As chairman of the Presidential Advisory Committee for the Cold War Theme Study, he works with the National Park Service and leading Cold War experts to identify historic Cold War sites for commemorating, interpreting, and preservation.
Because of his efforts to establish the Cold War Museum, the Junior Chamber of Commerce selected him as one of the "Ten Outstanding Young Americans" for 2002.
In the same interview with the Moscow Times reporter, Francis Gary Powers Jr. recalled bugging his father with questions on how high he was flying on May 1, 1960: "…He got so tired of me asking this question that he finally looked at me one day and said, 'Gary, I wasn't flying high enough….'"
Ladies and gentlemen, would you please welcome Francis Gary Powers, Jr.