Remarks made by the Archivist at the Archivist's Awards Ceremony
May 5th, 2016
Adrienne C. Thomas Auditorium
National Archives at College Park, Maryland
Who is the Archivist?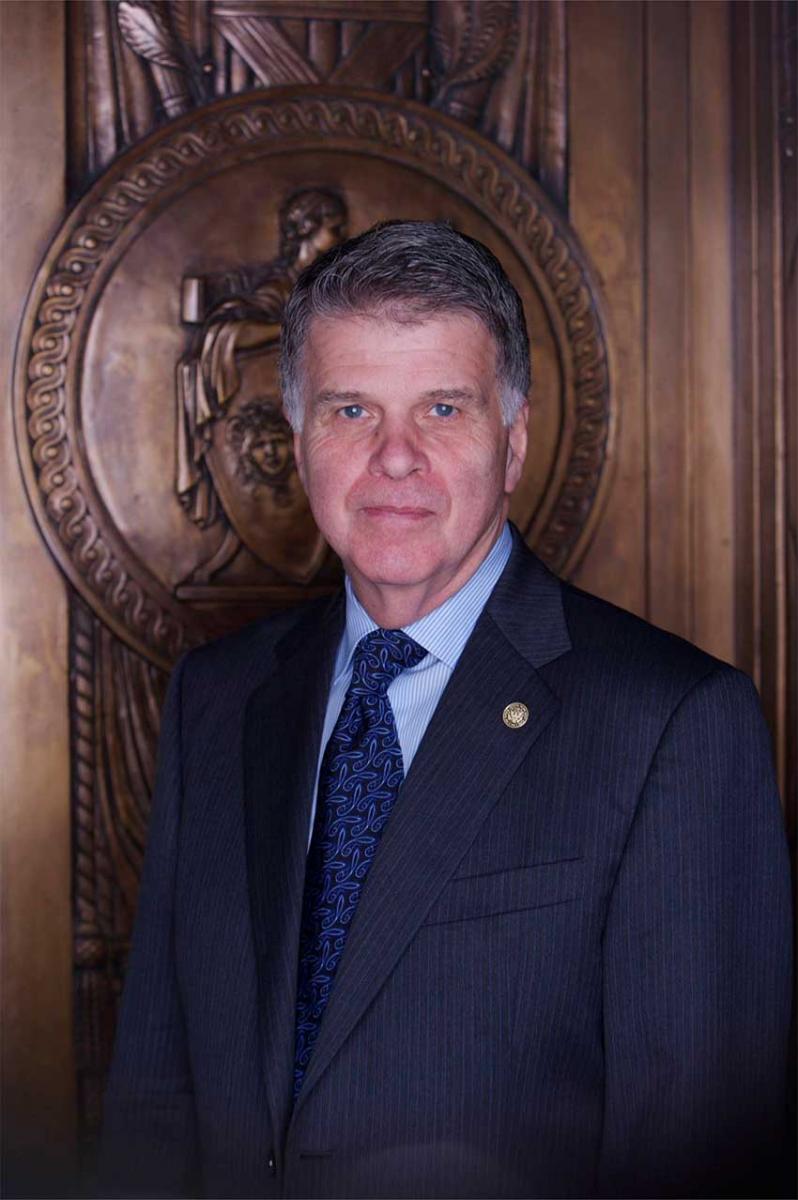 The Archivist of the United States is the head of our agency, appointed by the President of the United States.
The AOTUS Blog
What's an Archivist?
Welcome to the annual Archivist's Awards Ceremony! And Happy Public Service Recognition Week to everyone here in person and across the National Archives!

Since 1985, the first week of May has been set aside to honor the men and women who serve our nation as Federal, state, county, and local government employees. I'd like to take this opportunity right now to thank all of you for your passion and commitment to serving NARA's mission and the American people.
Since the good work of this agency takes place in all our facilities across the country, we have sent some of our NARA executives out into the field. We have people in Dayton, Denver, Kansas City, Valmeyer, Chicago, and the Clinton Library to congratulate Archivist's Award winners in person. And we are using new technology called Zoom to go live to these facilities to see staff receiving their awards. If I could clone myself, I would love to be at each site congratulating you in person. Zoom is the next best thing.
In his 2016 Public Service Recognition Week Proclamation, President Barack Obama says:
Our Nation's progress has long been fueled by the efforts of selfless citizens who come together in service to their fellow Americans to change our country for the better. At the birth of our Nation, our Founders fought to secure a democracy that represents the people, and the civil servants who pour everything they have into making a difference are the individuals who keep that democracy running smoothly and effectively…. We honor those who dedicate themselves to ensuring America's promise rings true in every corner of our country, and we recommit to upholding the values they fight for every day.
The Archivist's Awards Ceremony is very special for me. It is a time for all of NARA to come together and celebrate your special accomplishments. You are the most dedicated group of people. You take tremendous pride in the work you do, and rightfully so. And I am proud of what you do each and every day.
Your accomplishments over the past year are numerous and varied.
 
You pursued records to resolve a veteran's benefits case; reduced the classified FOIA request backlog; located misfiled classified documents; safeguarded NARA holdings from leaks, condensation, and frost problems; delivered exceptional, high-quality customer service to agencies; created a program aimed at improving productivity, quality, and customer service; developed, launched, and sustained the Archives Technician Development Program; designed and implemented a cross-training program to help improve employee engagement; and moved lots of records across the country. And these are just a few examples! You will find out more about these incredible accomplishments as the ceremony continues.
This year, we had over 50 nominations for these awards. Today, we recognize our colleagues who have given their time and talents to make the National Archives a great place to work. Staff members who went above and beyond expectation and succeeded in ways not expected.
Now before we get started on this year's awards, I would like to take a moment to remember our three colleagues who passed away this past year: Linda D. Brown, James Fleagle, and Joseph Swan. Let's acknowledge their lasting contributions to the work of the National Archives.
Thank you.
******
Closing Remarks
Let me add my congratulations to this year's recipients. Thank you for protecting, blogging, moving, indexing, processing, declassifying, digitizing, delivering, and promoting our records and for supporting our staff in all that they do.
None of this would be possible without you. Thank you for your service today and every day.