Featured Documents of the Month from NARA at Boston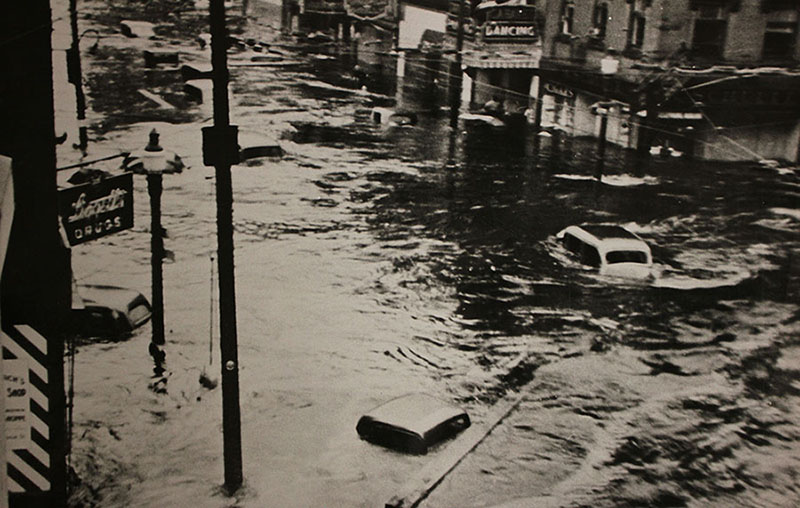 The Great Hurricane of 1938
On Sept 21, 1938, a Category 5 intensity hurricane traveled up the Atlantic coast at a forward speed of 70 mph. It was the fastest moving hurricane ever recorded. Some radio weather personalities disputed reports that the storm would strike New England, and survivors recall that it seemed to come without warning. A hurricane of this immensity had not struck in 70 years.
The majority of damage was from storm surge. Approximately 700 people died, about 600 of them in Rhode Island. Property loss was immense, and the damage, extending up into the forests of Vermont and the Adirondacks can be detected to this day.
This photograph shows downtown Providence, Rhode Island. It was taken by the Army Corps of Engineers.
Flooding in the Business District of Providence, Rhode Island, due to the Hurricane of 1938, 09/21/1938; RG 77: Office of the Chief of Engineers; National Archives Identifier 6252779.