National Archives at Boston
Serving Connecticut, Maine, Massachusetts, New Hampshire, Rhode Island, and Vermont.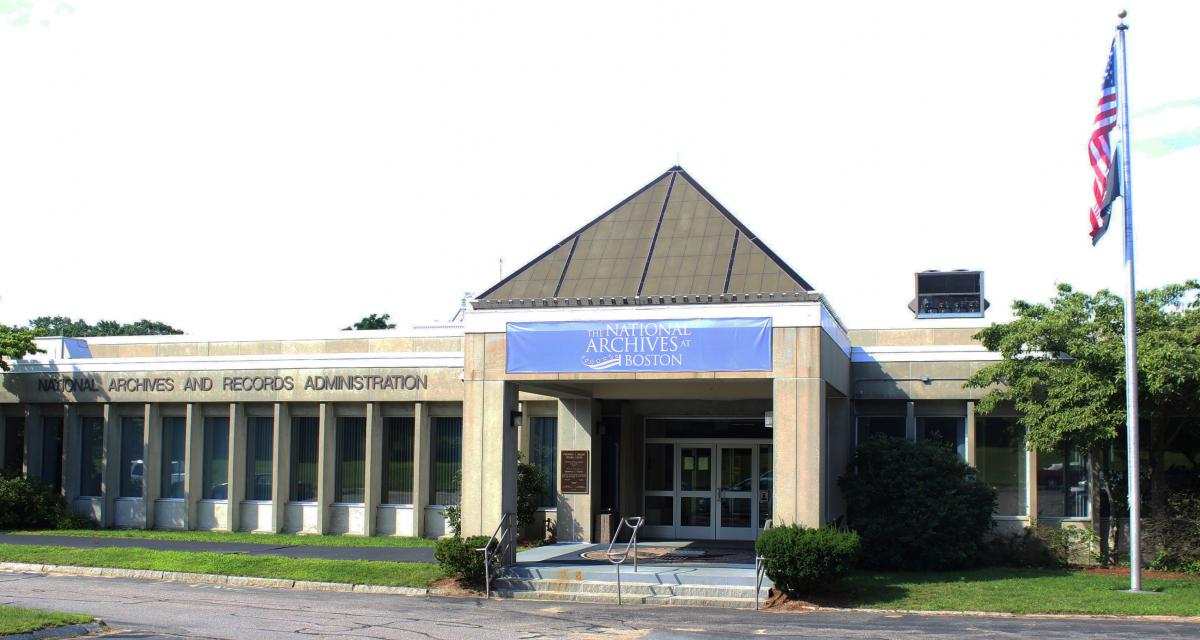 Address
The National Archives at Boston
380 Trapelo Road
Waltham, Massachusetts
02452-6399
Toll Free Telephone: (866) 406-2379
Telephone: (781) 663-0144
Fax: (781) 663-0154
E-mail: boston.archives@nara.gov
Free WiFi available in our public research rooms.
As of October 1, 2017, the National Archives at Boston only accepts credit cards and checks. Cash is no longer accepted. 
*Note for our Researchers: The National Archives has ten (10) business days to respond to all off-site reference requests.
Hours
Reference (Computer/Microfilm)
Monday - Friday, 9:00 a.m. to 4:30 p.m.
Research (Original Records)
Monday - Friday, 9:00 a.m. to 4:30 p.m.
Pull Times for Original Records
Monday - Friday, 9:00 a.m. to 4:00 p.m.
To best serve you, we encourage researchers wishing to use original records to schedule an appointment prior to visiting.
Closed weekends and Federal holidays
See also our 2018 Research Room Closings