Featured Documents of the Month from NARA at Boston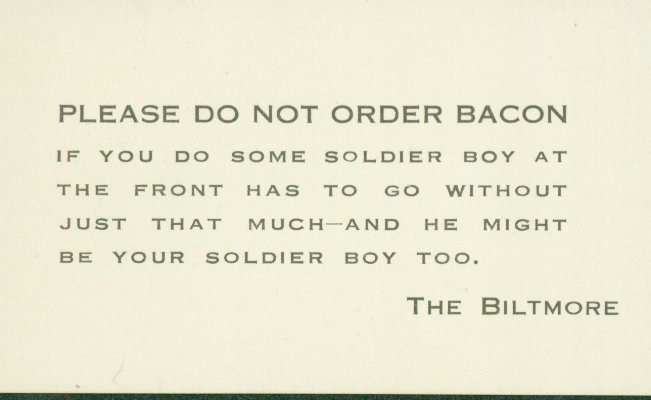 Bacon may be the new broccoli, but during World War I, the entire nation worked together to conserve certain foods for the war effort. Under the U.S. Food Administration, President Hoover designed a voluntary program that some called "Hooverizing," American civilians would modify their eating habits voluntarily so that more food was available for shipment overseas. With the slogan "Food Will Win the War," domestic food consumption was reduced 15 percent without rationing. In addition to helping the war effort, a resulting food surplus prevented a post-war famine in Europe.
From Records of the U.S. Food Administration, Record Group 4, National Archives at Boston.