Featured Documents of the Month from NARA at Boston
Beaches on Cape Cod, MA, used to prepare for D-Day, 1944.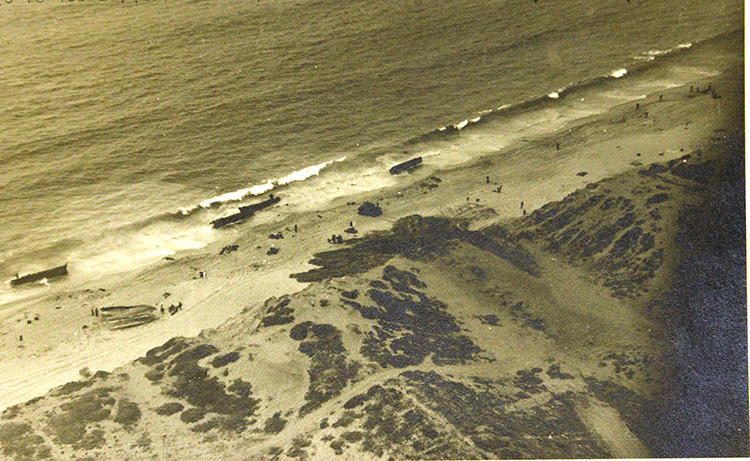 In preparation for the D-day invasion of Europe on June 6, 1944, United States armed forces practiced maneuvers on Cape Cod, Massachusetts. There, the geography and ocean currents are very similar to those in France.
It is believed that this scene is from a beach near Hyannis, MA. Perhaps viewers will recognize and identify it.
In observance of the sacrifice, tremendous risk, and courage of those who served seventy years ago this month, the National Archives remembers.
Citation: Beach at Cape Cod, MA, used for training; Boston Port of Embarkation. (03/09/1942 - 06/11/1946); RG 336: Records of the Office of the Chief of Transportation, 1917 - 1966, Administrative Records, 1942 - 1946, War Department; National Archives at Boston; National Archives Identifier: 5585544.