ISOO Notices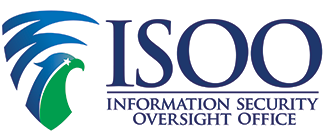 The Information Security Oversight Office issues ISOO Notices to disseminate and provide consistent guidance to Federal Agencies, in an effort to improve their classified national security information programs. Each ISOO Notice focuses on a single topic related to classification, safeguarding, or declassification.
Guidance on this page that pertain to the public do not have the force and effect of law and are not meant to bind the public, except as authorized by law or regulation or as incorporated into a contract. Accordingly, with regard to the public, these guidance documents only provide clarity regarding existing requirements under the law or agency policies. Guidance documents on this page that pertain to Federal agencies are binding on agency actions as authorized under applicable statute, executive order, regulation, or similar authority
---
*Please note the table headers are clickable, sort the table by the clicked column header.
Current Notices
Number
Date
Title
Status
Date of Change
2020-01
05/12/2020
ISOO Notice 2020-01: COVID-19 guidelines and alternative operating methods for alarm monitoring industry
2019-01
09/27/2019
Agencies Eligible to Receive Referrals from Automatic Declassification at 25, 50, and 75 Years
Cancels Notice 2015-05
09/27/2019
2018-01
01/16/2018
Declassification Date or Event Markings Clarification
2017-04
09/14/2017
Security Classification Guides
2017-03
07/12/2017

National Security Council (NSC) Partial Waiver for the Declassification Review of Certain White House and NSC Records

Cancels Notice 2013-04
07/12/2017
2017-02
04/17/2017
Clarification of Classification by Compilation
2017-01
04/06/2017
Upcoming ISOO Notices and Data Calls for FY 2017
Cancelled
06/09/2020
2015-04
07/10/2015

Update on Recent Cyber Incidents at OPM

Cancelled
06/09/2020
2015-03
07/07/2015

Update for Security Clearance Holders

Cancelled
06/09/2020
2015-02
06/16/2015

Message from OPM to Security Clearance Holders

Cancelled
06/09/2020
2015-01
06/05/2015
Withholding Authorities for Mandatory Declassification Review
2014-03
08/27/2014
U.S. Protection of Information Shared by the Government of the United Kingdom
2014-02
04/04/2014
Procurement of Security Equipment
2014-01
03/26/2014
Appeal Rights for Mandatory Declassification Review Requests and the Rejection of Requests for Specific Reasons
2013-06
09/18/2013
Changes in Express Mail
2013-05
08/19/2013
Revision of the Standard Form (SF) 312, "Classified Information Nondisclosure Agreement"
2013-03
04/10/2013
Processing of Mandatory Declassification Review Requests Appealed to the Interagency Security Classification Appeals Panel
2013-01
11/01/2012
Further Marking Guidance on Commingling North Atlantic Treaty Organization (NATO) and Classified National Security Information (NSI)
2012-04
10/12/2012
Additional Guidance on Standards for Security Equipment
2012-03
04/02/2012
Additional Guidance on Supplemental Controls Required for Safeguarding Classified National Security Information
2012-02
12/23/2011
Classification Marking Instructions on the Use of "50X1-HUM" vs "25X1-human" as a Declassification Instruction
2012-01
12/08/2011
Requirements for Derivative Classifier Training
2011-02
05/18/2011
Further Guidance and Clarification on Commingling Atomic Energy Information and Classified National Security Information
2009-16
09/17/2009
Prohibited Use of Electronic Signatures on the Standard Form 312, "Classified Information Non-disclosure Agreement"

Reviewed
04/26/2010
2009-07
01/08/2009
Mandatory Declassification Review – Inappropriate Citation of Section 6.2(d) of E.O. 13526

2009-06
12/12/2008
Handling NATO Information Identified during Automatic Declassification Processing

Reviewed
04/26/2010
2009-04
10/10/2008
"Best Practices" for Declassification Review Record Keeping

Reviewed
04/26/2010
2009-03

10/10/2008
Notification, Coordination, and Documentation Related to Subsequent Reviews Conducted by Primary Reviewing Agencies
[Related to Automatic Declassification]
Reviewed
04/26/2010
2009-02
10/10/2008
Initial Instructions on the Use of the SF 715, "Declassification Review Tab"
Revised
09/30/2010
2009-01
10/10/2008
Use of Standard Form 715, "Declassification Review Tab"
Revised
09/30/2010
*The following Notices have been canceled:
2009-05, (2009-08 through 2009-15), 2010-02, 2011-01, 2013-02, 2013-04, 2014-04, 2015-05