Education and Training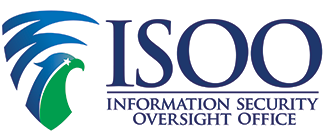 The National Archives and Records Administration is committed to protecting the health and safety of visitors, customers, and employees during the COVID-19 (coronavirus) pandemic. NARA's facilities are closed until further notice and in-person services for the public and other Federal agencies have been suspended almost entirely. All ISOO staff are teleworking remotely and we are making every effort to continue providing services whenever possible, using online and remote capabilities. ISOO's ability to serve our customers in a timely manner may be hampered by the current crisis. To ensure a more timely response to your inquiry, please contact us via email at [isoo@nara.gov / cui@nara.gov / iscap@nara.gov] We ask for your understanding and appreciate your patience. ISOO will use its blog, ISOO Overview to communicate with stakeholders on all ISOO matters. Please join for weekly posts.
Security education plays a critical role in the effectiveness of an agency's information security program. The Information Security Oversight Office (ISOO) continues to explore ways to provide improved training products and make them available to the widest audience possible.
Please send any questions, suggestions, or feedback to isootraining@nara.gov