ISOO's 40th Anniversary
On December 6, 2018, the Information Security Oversight Office (ISOO) celebrated its 40th anniversary with an event in the William E. McGowan Theater at the National Archives.  ISOO's celebration included a timeline of its history, a keynote address, a panel of information security experts, a tribute to long-time ISOO Director Steve Garfinkel, and a networking opportunity at the conclusion.  Tom Blanton, Director of the National Security Archive, spoke of the need for the Government to minimize secrecy and increase transparency.  Afterwards the panel, consisting of three former ISOO directors and the current director, provided perspectives on ISOO's role and mission during their tenures, but also focused on their perspectives on modernizing information security and information sharing policies and practices in the digital age.   The panel discussion underscored their ongoing commitment to the vision of a Government whose information is properly shared, protected, and managed to serve the national interest; and an informed American public that has trust in its Government.   

The Past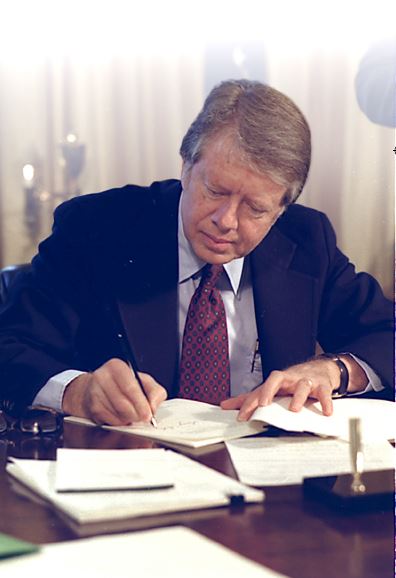 President Jimmy Carter established ISOO with the signing of Executive Order 12065, "National Security Information," on June 29, 1978.  ISOO replaced the Interagency Classification Review Committee (ICRC) which was created by Executive Order 11652, "Classification and Declassification of National Security Information and Material," issued by President Richard Nixon in 1972.  President Carter stated that the new Order "will increase openness in Government by limiting classification and accelerating declassification.  At the same time, it will improve protection for the information that needs to be kept secret."  In establishing ISOO, he recognized the importance of oversight to ensure agencies followed the procedures in the new Order.  ISOO received the authority to review agencies' rules and regulations and review individual records for compliance; and was authorized to overrule agency regulations and classification decisions if it determined those actions were not in accordance with the Order.  The Order also mandated that ISOO report to the President and the National Security Council annually on compliance.  President Carter concluded by stating that ISOO "is a key element to the new classification system, and it will have my strong support."
The Present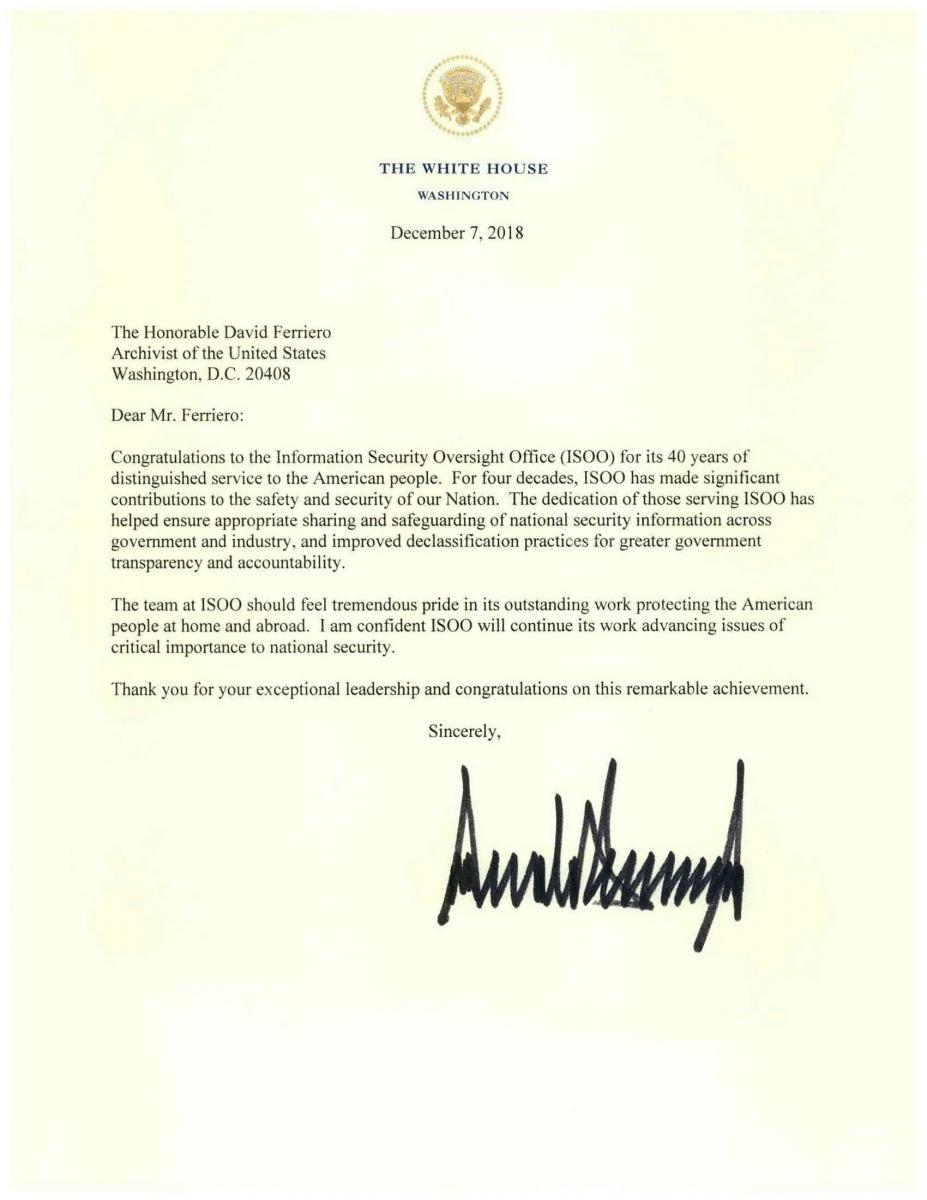 On December 7th, 2018, President Donald Trump congratulated ISOO for its 40 years of distinguished service to the American people.  President Donald Trump stated in his letter, "For four decades, ISOO has made significant contributions to the safety and security of our Nation.  The dedication of those servicing ISOO has helped ensure appropriate sharing and safeguarding of national security information across government and industry, and improved declassification practices for greater government transparency and accountability."

Media