Japanese American Internment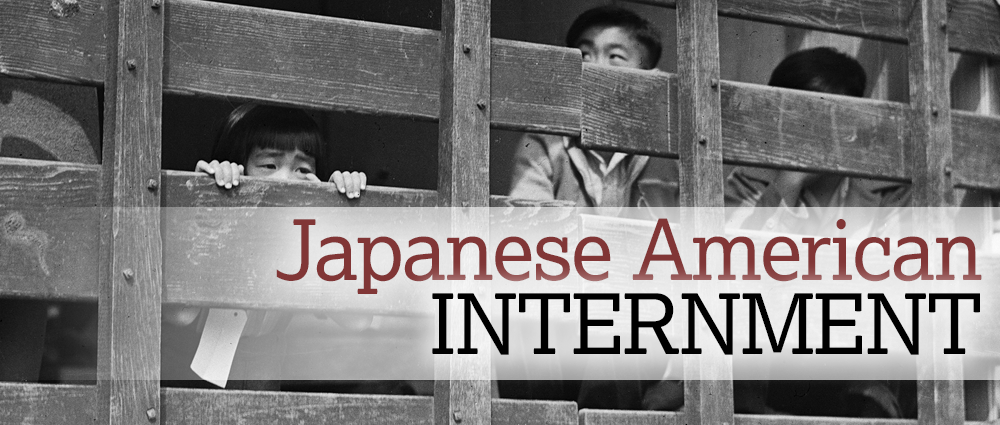 To commemorate the 75th Anniversary of FDR's Executive Order 9066 that interned Japanese Americans during World War II, the National Archives makes widely available its extensive related holdings including photos, videos, and records that chronicle this chapter in American history.
Featured Article
News Feature Article: Correcting the Record on Dorothea Lange's Japanese Internment Photos
Videos
Nationwide and Online Exhibits
Events
Japanese American National Museum, Los Angeles, California.
Exhibition "Instruction to All Persons: Reflections on Executive Order 9066" featuring the original Executive Order authorizing WWII incarceration of Japanese Americans, on loan from National Archives. 
Exhibit open from February 18 through August 13, 2017. 
Boeing Learning Center, National Archives, Washington, DC
Wednesday, February 1, 2017 through February 28, 2017 - 10:00am to 4:00pm
Seventy-five years ago, President Franklin D. Roosevelt signed Executive Order 9066 on February 19, 1941, and put into motion the process of Japanese Internment. Stop by the Boeing Learning Center this month to engage in hands-on activities and immerse yourself in a world of spies and suppressed evidence to solve the mystery of how the National Archives helped right the wrongs of Japanese Internment.
Press Releases
Press Release: Franklin D. Roosevelt Presidential Library Japanese Internment Photo Exhibition
Press Release: Smithsonian Marks 75th Anniversary of Executive Order 9066