50th Anniversary of Apollo 8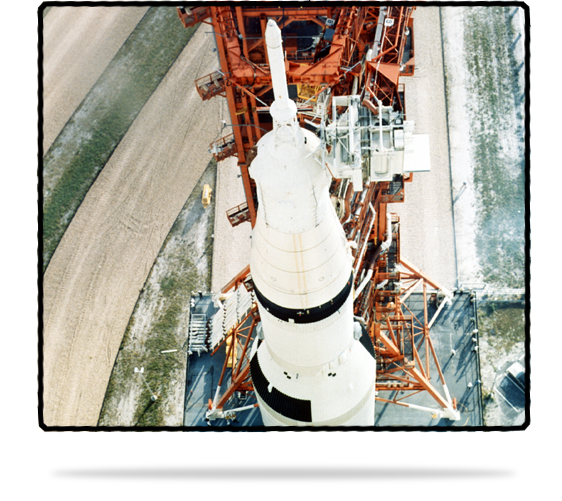 Fifty years ago, Apollo 8 became the the first manned spaceflight to leave the Earth's orbit. Ignited by rumors of a possible Soviet manned lunar mission, the National Aeronautics and Space Administration (NASA) launched Frank Borman, Jim Lovell, and Bill Anders into space on December 21, 1968. The men became the first humans to enter lunar orbit.
The National Archives celebrated with a special multimedia display of ​excerpts from the Apollo 8 mission telecast on December 24, 1968, and film programs for the public.
NASA celebrated its 60th anniversary earlier in 2018, on October 1. Explore our holdings to discover the fascinating story of the creation of this agency and the story of space exploration.
Throughout October 2018, the National Archives hosted special programs in honor of this anniversary: an Archives Hashtag Party (using for #ArchivesInSpace) on Twitter, family activities in the Boeing Learning Center, tagging missions for Citizen Archivists, and free screenings of Above and Beyond, a new documentary film from Discovery.
You can still check out our 60 space-related historic GIFs on our GIPHY channel to share with your friends on your favorite social platform.
---
---