NHPRC News -- August 2019
Inside the Commission
Do you have early legal records that you would like to preserve and make accessible to the public? Through its Access to Historical Records: Archival Projects category, the NHPRC is seeking proposals involving collections of America's early legal records, such as the records of colonial, territorial, county, and early statehood and tribal proceedings that document the evolution of the nation's legal history.

At our most meeting, the NHPRC awarded the first round of grants related to making early legal records available. You can find out more about the next round of grants -- with an application deadline of October 3, 2019 -- at https://www.archives.gov/nhprc/announcement/archival.html

The following grants for legal records were awarded in May 2019:
Maryland State Archives
$50,619 to support access to Maryland's early legal records by digitizing 40 volumes of Chancery Court dockets for the period 1784 to 1851, 56 volumes of Chancery Court case transcriptions for the period 1801 to 1852, and 155 court files for the period 1786-1850 that relate to the guardianship of those deemed to have a mental illness.
Vermont Office Secretary of State
$45,198 to support a project to digitize more than 1,600 reel-to-reel tapes of the Vermont General Assembly's legislative committee meetings recordings from 1985 to 1998. The audio recordings document important legislative deliberations such as those around civil unions, educational funding, and health care reform.
Kentucky Arts, Education & Humanities Cabinet
$97,906 to support access to Kentucky's early legal records and address major issues such as the settling of the Commonwealth prior to statehood and continued immigration to Kentucky through the World War II era. The project will digitize 69.2 cubic feet of court and naturalization records and make them available online through the Kentucky State Digital Archives, present three educational sessions that utilize subject-specific training materials, and implement a crowdsourcing program to engage citizens in the indexing of the digitized records
State Archives of North Carolina
$83,636 to support access to North Carolina's early legal records from 1665 to 1806. The project will arrange, describe, and provide online access to two collections of North Carolina's early court records: the Colonial Court Records (43 cubic feet) and the District Superior Court Records (170 cubic feet), create EAD finding aids, digitize approximately two cubic feet of the Colonial Court Records and make them available online through North Carolina Digital Collections, and host a platform for volunteer citizen archivists to create transcriptions of the digitized records
Maine State Archives
$96,195 to support access to Maine's early legal records by digitizing approximately 42,000 pages from the unpublished Journals of the Maine House of Representatives and the Maine Senate starting with statehood in 1820 through 1865. Along with the files on individual bills, also preserved in the Maine State Archives, and the limited collections of published documents of the House and the Senate, available in the Maine State Law and Legislative Reference Library, the Maine State Library, and other repositories, the journals are one of the linchpins to understanding Maine's early legislative history.
State Historical Society of Wisconsin
$79,538 to support access to Wisconsin's early legal records through the Citizen Petition Access and Digitization Project, which will process citizen petitions submitted to the Wisconsin legislature from 1836 to 2009 (a total of 120 cubic feet). The project will then scan and make available online half of the petitions from the territorial period, 1836-1890, including all petitions related to African Americans and Native Americans, and create an online exhibition and classroom curriculum kits featuring select petitions.
---
Grant Opportunities
One of the frequent questions we get is about the "draft" deadlines in our Grant Announcements and whether it is mandatory to submit a draft in order to apply for a grant. It is not. We instituted the "draft" policy to be helpful and to guarantee feedback from our Program Officers about your projects. Typically we set a draft deadline two months ahead of the final deadline in case you would like to get comments from our Program Officers to help you prepare. (And to give our Program Officers ample time to read any draft proposals.) If you miss the draft deadline, you can still contact the Program Officers listed in the Grant Announcement with any questions you might have and still submit your application by the final deadline.
For projects that ensure online public discovery and use of historical records collections.
Final Deadline: October 3, 2019
For projects that will significantly improve public discovery and use of major historical records collections.
This program has two phases. You must be invited to submit a Final Proposal
For projects to plan and develop a working collaborative designed to enhance the capacity of small and diverse organizations with historical records collections.
You must have been invited to submit a Final Proposal
Final Deadline: January 16, 2020
For projects to publish documentary editions of historical records.
Final Deadline: October 3, 2019
For projects that encourage public engagement with historical records.
Final Deadline: October 3, 2019
---
News from the Field
The Dog Days of Summer
Where has the summer gone? In celebration of the Dog Days, here are a few shaggy tales from our grantees:
Digital North Carolina
Descended from five Hanoverian Hound brought over from Germany in 1750 by Johannes Plott, the Plott Hound is the "State Dog" of North Carolina.
This photo is from the Haywood County Public Library and is part of DigitalNC. A grant from the NHPRC went to the North Carolina Historical Records Advisory Board to support its programs, including digitization of historical records from selected repositories across the state and making images available through DigitalNC, the website of the North Carolina Digital Heritage Center, and to support training in metadata basics and digitization standards.
The North Carolina Digital Heritage Center is a statewide digitization and digital publishing program housed in the North Carolina Collection at UNC's Wilson Special Collections Library. The Center is North Carolina's hub for the Digital Public Library of America.
Check out the collections at https://www.digitalnc.org/
The Bulldog and the Greyhound
This political cartoon from the Civil War shows Old General Winfield Scott as the bulldog taunting Jefferson Davis, the greyhound, to come take the "prize beef" of Washington, DC.
In an interview with the Morning Oregonian in 1895, Frank Beard tells the story:
"I think I am the author of what was, perhaps, the first war cartoon. It was in 1861, and it represented a Southern march on Washington. General Scott was in command of the army, and was defending the capital. The rebels were threatening to march to the North. I made a cartoon representing General Scott as a big bull-dog, with a cocked hat on its head, sitting behind a plate containing a bone marked 'Washington.'" "Back of him were some tents and the American flag. In front of the bone, and trembling in fear, cowered a lean, hungry hound, labelled 'Jeff Davis.' This hound was looking at the bone, but it feared to seize it. Under the cartoon were the words, "Why don't you take it?" This cartoon made a great hit. It was lithographed, and we sold it in Cincinnati for 10 cents a copy. It was copied all over the country. It made a great sensation. The newspapers published it, and the commercial houses had cuts made from it and put on their envelopes. Had I had the sense to have copyrighted it I would have made a great deal of money out of it. But I was a boy then, and did not know as much as I do now."
The cartoon can be found all over the nation's archives, including the NHPRC-supported Clements Library's graphic collection and the Jefferson Davis collection at Rice University, also supported by the NHPRC.
Hot Dog!
The last of our Dog Days of Summer features these two happy lads about to enjoy their hot dogs!
This image is from the Butte-Silver Bow Public Archives, which was awarded an NHPRC grant to support a two‑year project to preserve and describe the C. Owen Smithers Photograph Collection, containing 25,000 images documenting the rise and development of Butte as a mining city.
They've got a great Facebook page with many more images ashttps://www.facebook.com/butte.archives/
Melville at 200
Happy 200th Birthday to Herman Melville, born on August 1, 1819.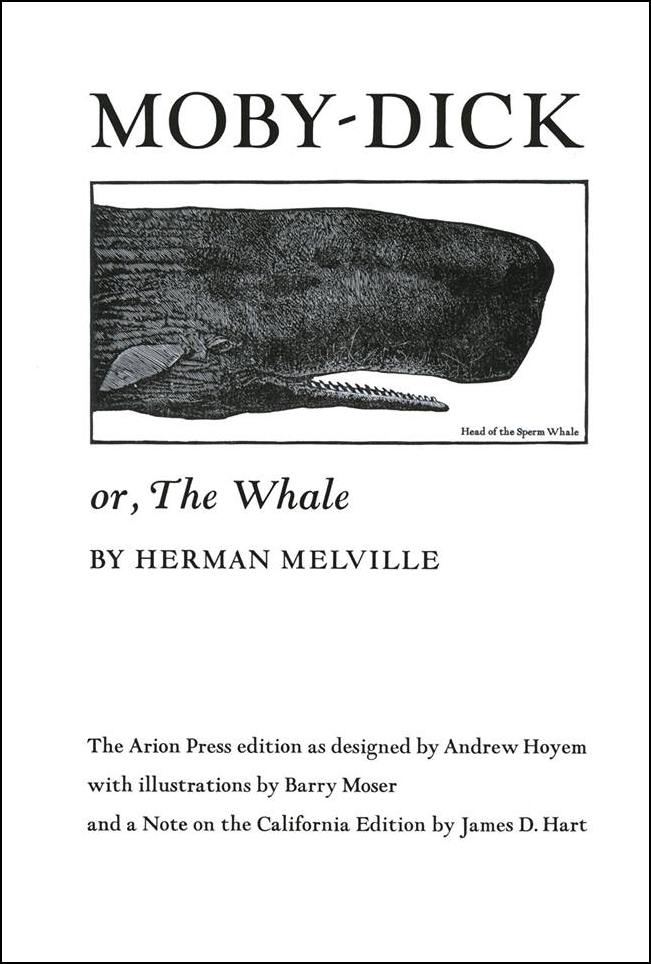 Did you know that Melville wrote much of his masterpiece, Moby-Dick on a farm in the Berkshires? In the summer of 1850, Melville bought some land with a view of Mount Greylock and named the farm Arrowhead. The home would remain his for the next 13 years, and it is now the home of the Berkshire Historical Society.

The NHPRC funded the Society to develop an archival program for its collections, including its collections on Melville.You can find out more at https://berkshirehistory.org/. Writing in the New Yorker, Jill Lepore provides some fascinating insights into Melville's Arrowhead athttps://www.newyorker.com/magazine/2019/07/29/herman-melville-at-home

Moby-Dick is a tale of obsession, with Captain Ahab's mad voyage of the Pequod in pursuit of the legendary white whale. It was a commercial failure and nearly ruined Melville. His work was nearly forgotten for the last 30 years of his life.

Two years after publishing his masterpiece, Melville had run out of money from sales of his novels, and he spent the next seven years writing for magazines and giving public lectures. By late 1860, he was making no money from his writing and his family survived through the generosity of his father-in-law. For the next 19 years, he worked at the job for six days a week at $4 per day. He died in 1891.

A "Melville Revival" in the 1920s brought about a critical reassessment of his work. Moby-Dick is now recognized as an American classic and has been widely reprinted over the decades. One of the most handsome editions, from the University of California Press, features engravings from Barry Moser.
Eleanor Roosevelt on the Danger of Complacency
"I imagine we will have to get over our complacency and stop thinking that democracy is something which we have achieved and therefore we no longer have to work for it. We are still living a crusade, but the spirit of the crusade has gone out of us. We have become satisfied before we have achieved our goal. Our largest minority in this country, 13,000,000 people or more, can say quite truthfully that in more than a hundred and fifty year they have attained no democracy. To have attained political democracy without having attained spiritual or economic democracy is not the achievement of the goal for which our forefathers worked and hoped. Unless we carry on our crusade in the spirit of the early days of the founding of our country, we cannot expect to fill a spiritual vacuum, nor to prevent the economic chaos which threatens us at the present time." -- Eleanor Roosevelt, "If You Ask Me," February 1947
Supported by the National Archives with grants from the NHPRC, the Eleanor Roosevelt Papers project is a digital and print project at George Washington University. In their archives are over 100,000 documents, 500 audio and visual recordings, 5,000 photographs, three shelves of binders recreating Roosevelt's daily schedule, 246 "If You Ask Me" columns, and 8,000 "My Day" newspaper columns. You can find much more at https://erpapers.columbian.gwu.edu/
Will Rogers to the Rescue
In January 1931, comedian Will Rogers sent a telegram to Amon G. Carter, publisher of the Fort Worth Telegram, offering his services in the wake of mass unemployment during the Great Depression and the severe drought across Texas:
"AMON KEEP THIS TO YOURSELF AND WIRE ME AT ONCE HOW IT SOUNDS I WILL COME TO TEXAS TOWNS PAY ALL MY OWN EXPENSES AND DONATE ALL THE PROCEEDS TO THE UNEMPLOYED WORK IT IN THE NATURE OF A BIG BENEFIT IN EACH TOWN SELL SOME SEATS AT HIGH PRICE AND TAKE DONATIONS AND KINER WAKE THE TOWN UP TO THE SITUATION ESPECIALLY THE WEALTHY EVERYTHING TO BE DONATED SO THERE WOULD NOT BE A CENT OF EXPENSE PERHAPS LET THE WOMANS CLUB HANDLE IT THEY ARE GOOD HUSTLERS EVEN DO MATINEES IN SOME SMALLER TOWNS AND THE BIG ONES AT NIGHT HAS YOUR STATE A FUND FOR RELIEF OR YOUR TOWN IT WOULD BE THE LAST WEEK IN THIS MONTH THEN THE NEXT WEEK GO TO OKLAHOMA"

Rogers's telegram is among the papers of the Amon G. Carter, Sr. collection, now being digitized by the Texas Christian University through a grant from the NHPRC. You can follow their progress at https://repository.tcu.edu/handle/116099117/12392.

Rogers made the trip, raising about $200,000 for relief in Arkansas, Texas, and Oklahoma. You can read more about it at https://oklahoman.com/article/2931437/will-rogers-his-best-effortbrtour-hits-75th-anniversary