NHPRC News
April 2022
Inside the Commission
Commission to Meet May 12
The National Historical Publications and Records Commission will meet virtually on May 12, 2022 to recommend grants, discuss public policies, and approve NHPRC processes and procedures. We will also say farewell and best wishes to our Chairman, David S. Ferriero, who will retire at the end of April.
National Archives Releases 1950 Census
The National Archives released the records from the 1950 U.S. Census on April 1, 2022. By law, each decennial census is now released 72 years after it is taken. Look for your mom and dad. Dig around in the fascinating corners of family history. And you can discover what the Founders thought of the very first national census in 1790 in Founders Online. You can begin your search with "Census," and take it from there.
Grant Opportunities
For collaborative projects that will significantly improve public discovery and use of major historical records collections.
For projects to plan and develop a working collaborative designed to enhance the capacity of small and diverse organizations with historical records collections.
Final Deadline: June 8, 2022
For projects to publish documentary editions of historical records.
This program has two deadline options:
Final Deadline: June 8, 2022

Final Deadline: October 6, 2022
For projects to publish collaborative digital editions in African American, Asian American, Hispanic American, and Native American History and Ethnic Studies.
Final Deadline: June 8, 2022
For projects that strengthen the nation's archival network through activities undertaken by state historical records advisory boards.
Final Deadline: June 8, 2022
---
News from the Field
The Mary Eliza Project
The Archives and Records Management division of the City of Boston is undertaking the Mary Eliza Project: Boston Women Voters in 1920 (https://www.boston.gov/.../its-books-bostons-new-women...). They are making a searchable database of the more than 50,000 women who registered to vote in Boston in the months after they gained voting rights from the Nineteenth Amendment. The team there has found some fascinating stories about the lives of individual women at this turning point in our national history.
The project is named after Mary Eliza Mahoney, who at age 76, registered to vote in Boston's Ward 13 on August 18, 1920, the very same day that Tennessee ratified the women's suffrage amendment to the U.S. Constitution. Ms. Mahoney was the very first Black woman to graduate from a nursing program in the United States. You can read more about her remarkable life at https://www.boston.gov/.../activism-black-and-white-mary...
The NHPRC was instrumental in the creation of the City of Boston Archives, and we also support collections at Northeastern University documenting Black history in the community. Be sure to check out their Lower Roxbury Black History Project at https://roxbury.library.northeastern.edu/.
And we were also pleased to see, in the story about Mary Eliza, a reference to the connection between "Suffrage and Nursing," from the NHPRC-supported University of Pennsylvania History of Nursing project. Read more about it at https://www.nursing.upenn.edu/history/suffrage/
---
Doctor Wink, Medicine Woman
This is Dr. Helena Wink, the first female doctor in Dakota Territory, who conducted the first successful appendectomy in Dakota Territory, and it was on her kitchen table.
Born in 1854, Helena Knauf grew up on a farm in Michigan, earned a teaching certificate, taught in country schools, and saved her salary to pay for medical college. While female doctors were certainly rare at the time, Helena enrolled in the medical department of the University of Michigan and graduated in the spring of 1883 with sixteen other women (out of 117 graduates).
After Helena's parents died, ten of her brothers and sisters moved west to the rich farmland near Jamestown, Dakota Territory. Helena joined her family in August 1883. She began her practice shortly after and became the only female doctor in the area. Three years later, she married Mathias Wink, a Jamestown local teamster.
Dr. Helena Wink set up practice in Jamestown on August 3, 1883. In the late 1800's, before Jamestown had any hospitals, she brought nine-year-old Lizzie Stuff to her home to treat her ruptured appendix. With the help of three other doctors, Dr. Wink performed one of the earliest appendectomies in the Midwest while the girl lay on her dining-room table. Tending her young patient, Dr. Wink didn't sleep for the next three days and nights. Because of her skill and vigilance, Lizzie survived. Dr. Wink worked until her death in 1936 at the age of 81.
This photo is from the Stutsman County Memorial Museum in Jamestown, North Dakota, and can be found on the Digital Horizons website. NHPRC supported the project through a State Program grant. Explore more history of the northern plains at http://www.digitalhorizonsonline.org/
---
Slavery Law & Power
The NHPRC-supported digital humanities project Slavery, Law, and Power (SLP) Project has launched.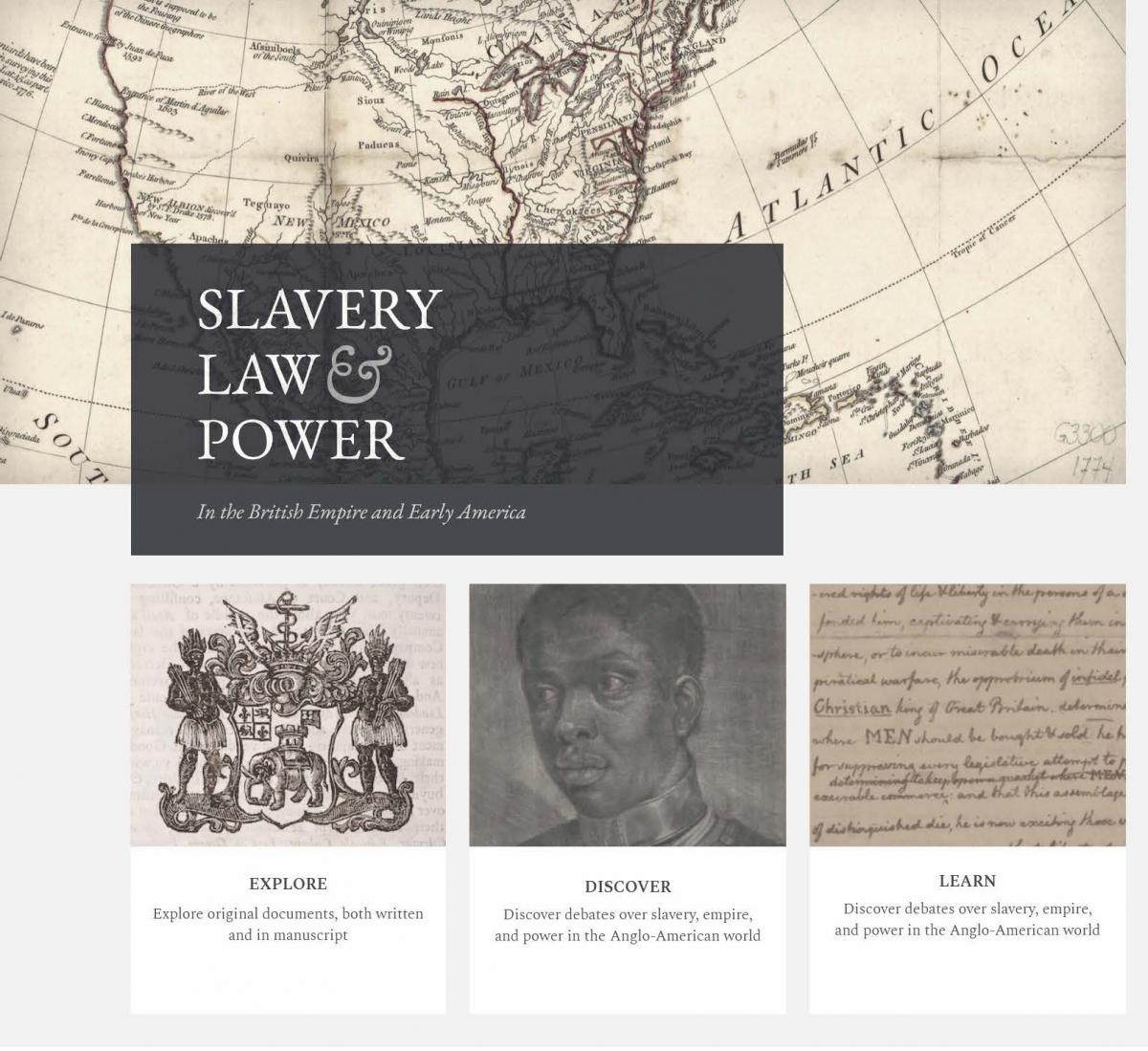 This project brings renewed attention to imperial policymaking and its pivotal role in the development of slavery and racial ideologies.
Using primary sources from both sides of the Atlantic, the SLP explores the interaction of imperial policymaking and local politics and policies in different colonies throughout the British Empire during the 17th and 18th centuries.
It conceives of the enslaved as political actors who influenced outcomes, even without official voices, sometimes merely in reaction to their attempts to resist. It helps to situate debates over slavery and governance that emerged during and after the American Revolution.
Be sure to visit the site at https://slaverylawpower.org/
---
The Magic Years
Still in use over 60 years after first publication, The Magic Years looks at how children are like magicians bringing their worlds into being.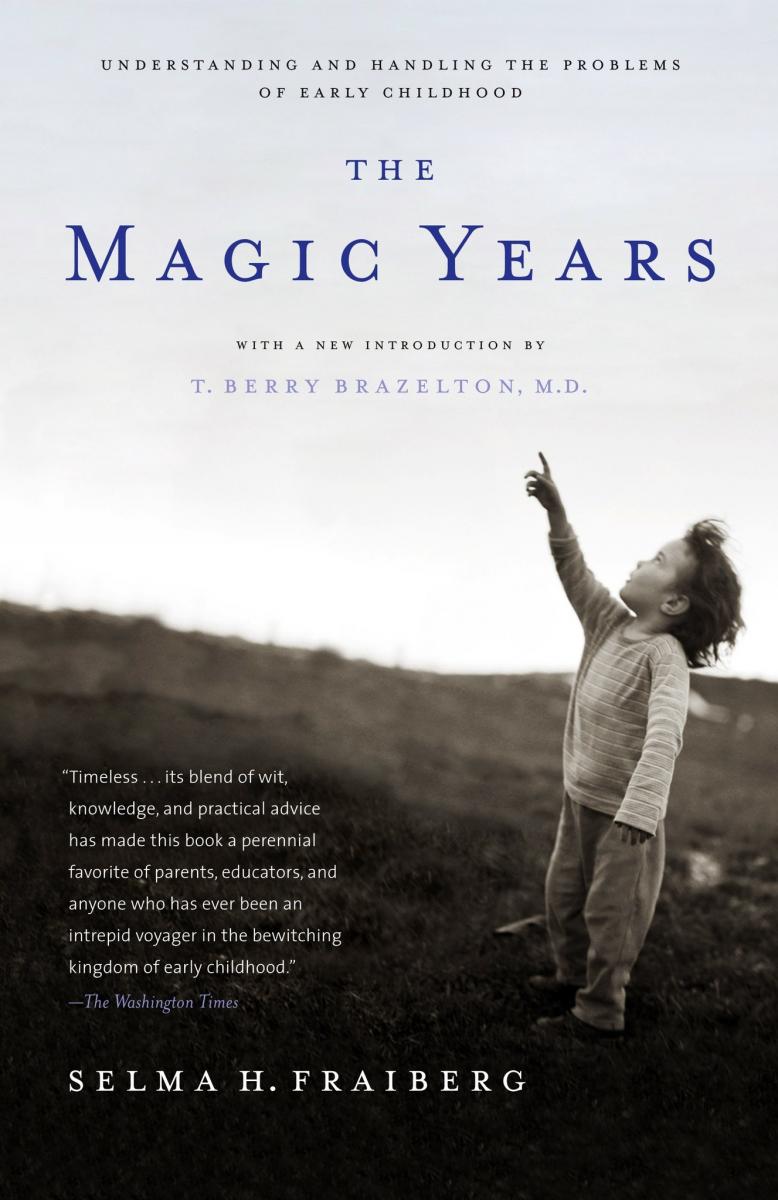 Selma H. Fraiberg (1918-1981) was Professor of Child Psychoanalysis and Director of the Infant-Parent Program of San Francisco General Hospital, University of California School of Medicine. She made several important contributions to understanding the psychological life of infants, including infants with congenital blindness, and developed mental health treatment approaches for infants, toddlers and their families. Her paper "Ghosts in the Nursery" on intergenerational transmission of trauma is an important influence on the work of living psychoanalysts and clinical researchers. And The Magic Years is still in use by students of childhood development and early childhood education.
Fraiberg's papers, and the papers of four other leaders in childhood development, are at the University of California, San Francisco. A grant from the NHPRC supports their project titled Pioneering Child Studies, a digital collection on Calisphere containing materials from five collections held at UCSF documenting life and work of five women physicians and social workers, Drs. Hulda Evelyn Thelander, Helen Fahl Gofman, Selma Fraiberg, Leona Mayer Bayer, and Ms. Carol Hardgrove, who were pioneers in developmental-behavioral pediatrics research, patient care, and public-health policy.
Read more about it at https://blogs.library.ucsf.edu/.../new-nhprc-grant-will.../
---
Historic Music Row
With grant support from the NHPRC, the Country Music Hall of Fame in Nashville has launched a new virtual exhibition that uses curated archival materials from its collection to explore the history of Nashville's Music Row and its creative community of recording artists, songwriters, studio musicians and producers, record companies, music publishers and other music business professionals.
The online exhibit, called "Historic Music Row: Nashville's Creative Crossroads," highlights 15 landmark businesses and organizations as representatives of the hundreds that have contributed to its cultural significance. It also lets visitors follow in the footsteps of six members of the Country Music Hall of Fame, including Dolly Parton and Charley Pride, to see Music Row's impact on their careers.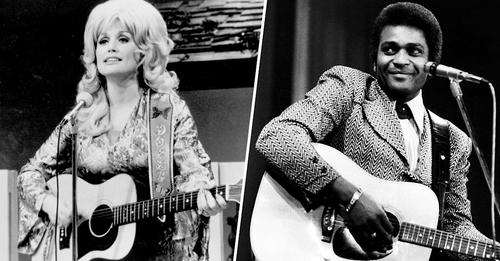 You can also read about Parton's tribute to Pride, who passed away from complications from COVID in December, at https://www.today.com/.../dolly-parton-remembers-charley...
Find out more and access the Music Row website at https://musicrow.countrymusichalloffame.org/
---
County Cooperative Extension Reports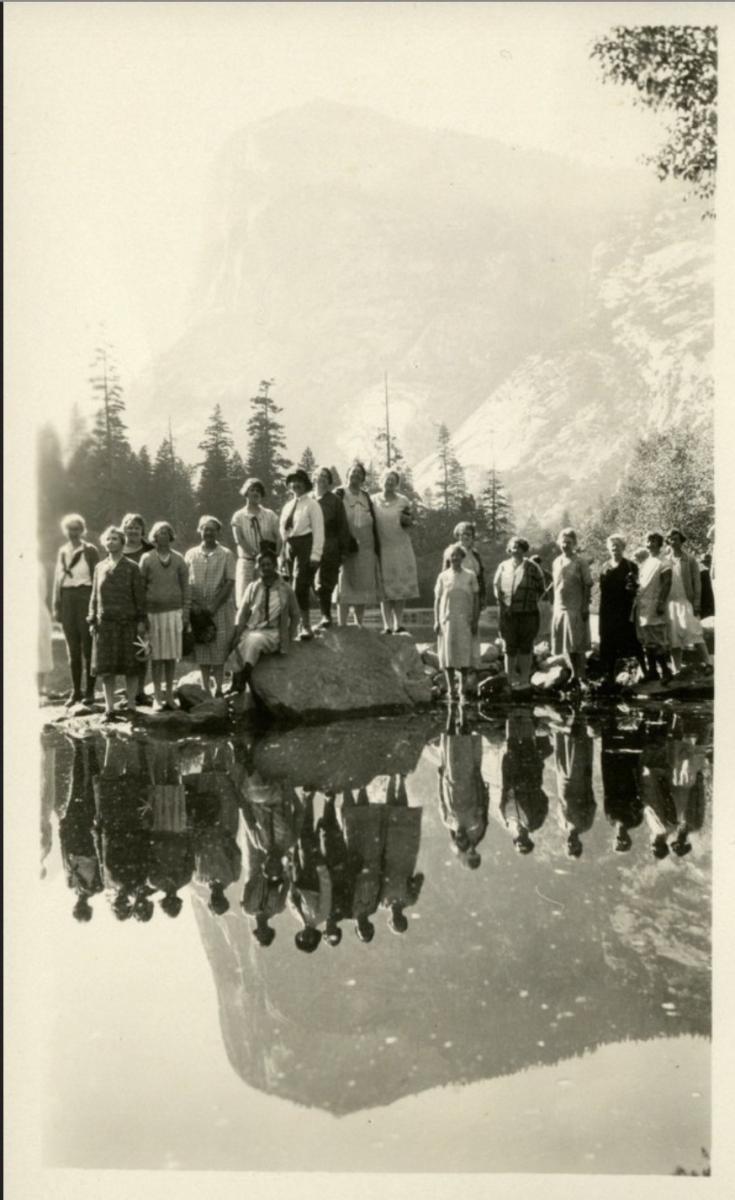 Our cover image shows the Before Breakfast Hike to Mirror Lake, 1928, from the University of California Agricultural Cooperative Extension, San Joaquin County, Collection. In Calisphere: https://fal.cn/3m9M8
The NHPRC supported a Major Initiative at the University of California, Merced to digitize approximately 180,000 pages and 2,000 photographs from 20 County Cooperative Extension Reports. These reports date from 1913 through the 1960s and contain summaries and detailed narratives by farm advisors and home demonstration agents which document rural life and the development of communities and the region.
To find out more about our Major Collaborative Archives Collaboratives, go to https://www.archives.gov/nhprc/announcement/major-22