Prepared Remarks of Archivist of the United States David Ferriero at the New York State Archives event, "2010 Open Government in the Digital Age Summit" in Albany N.Y.
March 19, 2010
Who is the Archivist?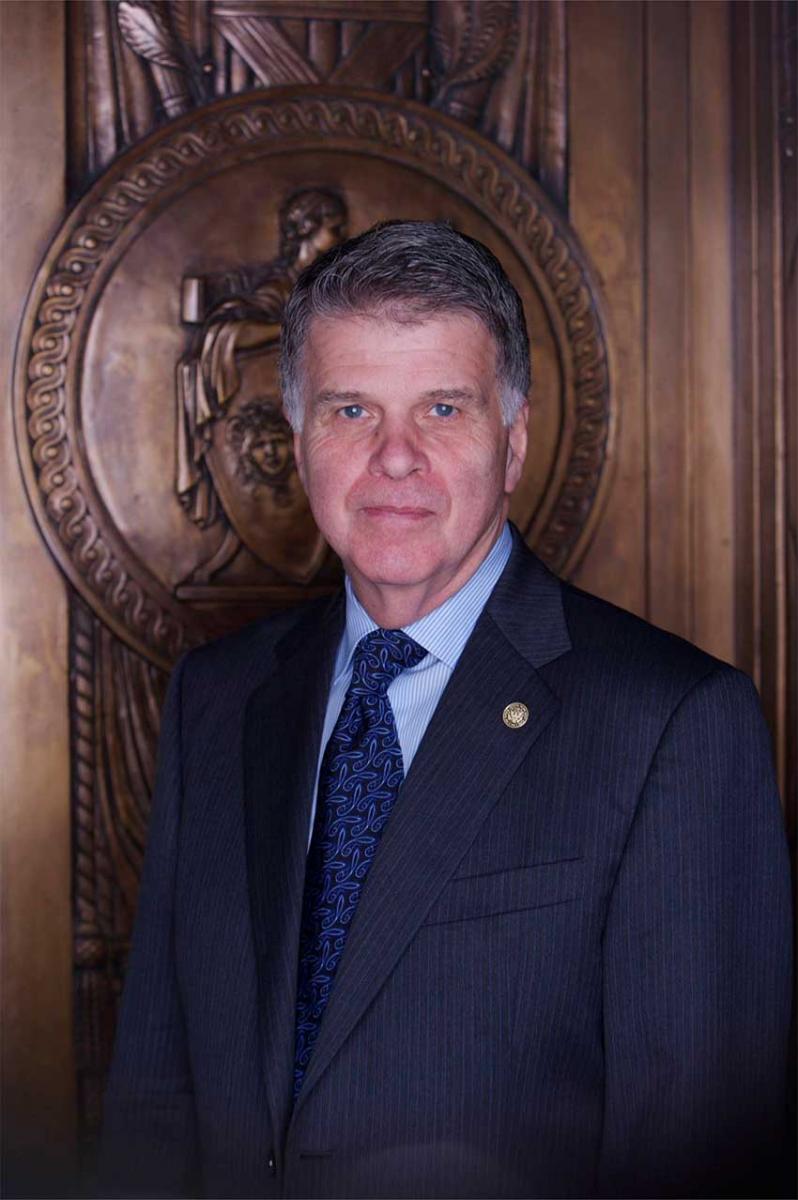 The Archivist of the United States is the head of our agency, appointed by the President of the United States.
The AOTUS Blog
What's an Archivist?
The Archivist was introduced by Christine Ward, State Archivist of New York.
Thank you, Chris, for that kind introduction. It's good to be back in New York State and to see many of my friends from my time at the New York Public Libraries.
We are all here today to discuss Open Government in a Digital Age. President Obama in December issued an Open Government Directive to create a culture of transparency. . . .participation. . . . and collaboration in and among federal agencies and of transforming the relationship between the government and the governed.
The goals of the Open Government Directive are, to a great extent, already embedded in the mission statement and strategic goals of the National Archives and Records Administration. And we have an exciting Open Government plan we are working on to build on what we already have done and engage even more our staff and our public—a culture change for our 75-year-old agency. I'll tell you about that in a few minutes.
But first, I think we need to recall just how we got to where we are today with electronic records and where we are in using the tools of the Digital Age to open up government more for citizen participation.
It was not a journey well-thought out in advance nor one where all the right turns were made. . . . There was no G-P-S . . . . . But we got here nonetheless.
In 1989, a young Congressional staffer wrote a report titled "Taking a Byte — spelled B-Y-T-E — Out of History." His premise was that the failure of the Federal Government to address the preservation of electronic records was leaving a significant gap in the raw materials for history. He was right, as history has shown, but he missed the bigger picture.
Managing electronic records is as important as preserving them.
Failing to manage electronic records makes open government and public participation in government impossible.
Our role at the National Archives is to preserve records that have permanent value and to help agencies manage their records so that they are in good order when they are transferred to us.
Without good records management, it is impossible for the public to be able to know and understand what the government is doing—and impossible for the present to inform the future.
Each of you is here today because you understand the importance of open government and the way in which good records management provides the necessary foundation.
Each of you, I suspect, also recognizes that it is one thing to say that we need good management of electronic records — and quite another thing to make that happen.
* * * * * * *
If Open Government is our goal, then managing electronic records should be our focus. Managing electronic records, of course, is not new at the National Archives.
We have been preserving electronic records since 1968, and we have learned the hard lesson of changing technology.
The tapes from the 1960 census quickly became obsolete as tape storage technology became more sophisticated, and even the drives for the 3 and one-half inch disks that were ubiquitous only a few years ago are hard to find.
Today we write on DVDs and thumb drives and USB drives that can hold terabytes of information.
Technology, it seems, is now moving at warp speed.
* * *
Storage technology, however, is only the tip of the iceberg. New software poses a more difficult problem.
Migration from medium to medium, while time-consuming and expensive, can solve the problems of the physical media. Migration from generation to generation of software can usually be done but the labor costs increase geometrically.
The introduction of new software and operating systems pose even more difficult problems.
Ten years ago, as open source software began to move out of academia and into the business world, most government agencies would have little to do with it.
Now, the challenge for government is to become more comfortable dealing with open-source software solutions that have the potential to redefine traditional archival and records management practices. Such ideas and solutions can have an impact in many parts of the archival life-cycle, from supporting records management in agencies to assisting with the validation of electronic records.
Today, many see open source software as the only sensible solution to long-term preservation.
* * *
How we got to this point, where managing electronic records is such a serious issue, is a simple story.
At one time, the federal government had armies of secretaries whose jobs were to type and file. They organized the file cabinets of the agencies, and that organization was passed on to the National Archives. With the advent of the personal computer, we gradually let go of nearly all of those secretaries.
Although the personal computer made it easier for individuals to create and save their own files, it did nothing to teach people how to organize those files into some system, and it did nothing to preserve those files as individuals moved from agency to agency or retired. Many people are waiting for that machine or magic piece of software that will solve the problem. It is not just around the corner. I don't believe it is anywhere in sight.
We need to train our staffs to better manage their own records, ensure that the appropriate records are kept, and understand that they have a personal stake in good records management.
The 1989 Congressional Report that I cited earlier argued that the government was not managing its electronic records well, and the report was correct. The situation has deteriorated since then.
The Federal Government continues to struggle with the management of electronic records throughout the first decade of the 21st century, and we are committed to a leadership role in meeting the records management challenges.
Some agencies are exploring the potential of electronic vaults to manage their email. We have provided, and will continue to provide, guidance in this area.
Agencies are now exploring new computing paradigms such as cloud computing and new ways of interacting with the public through social media and web 2.0 platforms. We'll be there to help them understand the records management implications of these emerging technologies. NARA's ongoing development of the Electronic Records Archives to its full operating capability in Fiscal Year 2011 also demonstrates the leadership role we have taken in this area.
To its credit, Congress has done some good work in this field. In 1995, Congress passed the Electronic Freedom of Information Act. A key provision required agencies to consider electronic records as records when defining the scope of a Freedom of Information Act request. At the same time, Congress passed the Paperwork Reduction Act of 1995, updating government information policy. In February 1996, Congress required agencies to create Chief Information Officers and made dramatic revisions to the way in which the Federal Government acquires hardware and software and how those resources are managed.
Now, in the second decade of the 21st century, we find ourselves still struggling with the management and preservation of electronic records.
And that brings us to the topic of Open Government in the Digital Age.
* * *
As our part in complying, in deed and spirit, with the Open Government Directive, the Archives has taken the lead in providing guidance to federal agencies on records management and FOIA requirements. Our Open Government Working Group represents a cross-section of the agency, with members from records management, program management, and our legal, archival, and communications offices.
One of the tasks of the working group has been to create a plan for our activities to bring about more transparency. . . . more participation . . . . and more collaboration among Federal agencies and with the public.
A draft of the plan is currently under discussion within the Archives. We will post the plan on our website, www.archives.gov, on April 7. The plan is intended to be a living document, with updates and expansions based on public and staff feedback.
Some of the suggestions in the draft plan that are currently under discussion include:
Creation of an ongoing internal cross-office working group to oversee Open Government efforts across the agency. Our Open Government efforts will not end with this plan. Open Government will be an ongoing process at NARA, and our efforts are not about checking the boxes and declaring victory, but about seeking new ways of doing business.
Alignment of our current strategic goals and performance measures to include Open Government goals of transparency, collaboration, and participation. Beth Noveck likes to call this "baking" the Open Government goals into our Strategic Plan. Our internal working group will work with me to head up this effort.
Seeking employee engagement through such things as internal chat rooms and blogs, webinars and other social media tools to allow greater communication among staff and management located in 21 states and the District of Columbia.
Seeking online public engagement beyond archives.gov by reaching to where our users are online through such means as Facebook pages, where communities can organize around Archives topics. We intend not only to build communities on archives.gov, through our blogs and wikis, but also to look for opportunities to establish membership in communities on other sites.
To these ends, we are working to improve our Internet and data services to the public.
We are redesigning our main web site, www.archives.gov, to make it simpler and more inclusive for user communities, and we will update our records management web pages to serve as a model for records management throughout the government.
Information from our online idea forum indicates that the public is very interested in an updated website. One person commented: "An overhaul of the website would go a long way in improving the public and the Government's accessibility to NARA services."
And that is just what we intend to do.
We will also provide easy, streamlined online public access to electronic and digitized records from across the agency. The culture change here is that we intend not only to provide access for our online users, but to engage them.
Toward that end, we are creating an "Ask An Archivist" area on our website to provide help for users who wish to search our holdings. We also have a MyArchives wiki planned that will allow users a space to discuss their research at the Archives.
The intent is for our entire website, as well as access to our holdings online, to be a user-focused community experience.
We want to push the notion of engaging with the public even further to actually harness the energy, the innovation and the untapped potential of our staff and online users through projects such as "Apps for Archives."
Based on the successful "Apps for Democracy" and "Apps for Army" models, NARA will consider competition to develop applications that improve current service capabilities or add new ones through the ingenuity of our staff and the public.
The goal of the competition will be to empower the NARA community and others to develop new applications while giving that same community the ability to rate and test the utility of the applications themselves.
We will develop a strategic approach to digitization that provides better access to digital records. We are currently discussing the creation of an online digitization registry that would allow the public to see what is in our digitization queue and to comment on our priorities.
We will use our social media tools to help accomplish our goals throughout the agency.
On March 11, we had a historic meeting at the agency when we provided our first "all hands" webinar. It was a great success and just the tip of the iceberg in what we intend to provide in the future. If we do this right, it should not only make the culture at NARA more participatory and collaborative, it should make us more efficient as well.
We will provide an inventory of the high-value datasets that we publish in open formats on data.gov. These raw data sets allow the public to take federal government data and create any number of new interfaces or online experiences. We are eager to see what will be produced by unleashing public innovation on these data sets.
This is a change in our thinking from only providing services to also providing a platform for others to develop services using our data.
* * *
In addition, we are providing Open Government leadership to other Federal agencies.
Our new Office of Government Information Services oversees the fulfillment of FOIA requests and provides guidance for agencies in dealing with the Open Government Directive. We are investigating the possibility of developing an online "FOIA Dashboard" through this office. This interagency effort would provide cross-agency data on FOIA performance that has not been previously standardized or available in aggregate form.
Our Records Management program provides guidance to agencies on issues highlighted in the Open Government Directive.
Our new National Declassification Center has taken the leadership role in declassifying millions of records and in streamlining the classification and declassification process throughout government.
We recently published several datasets on data.gov. These include the 2007-2009 Code of Federal Regulations, the 2000-2010 Federal Register, archival and organizational descriptions from our own Archival Research Catalog, or ARC. ARC is the key guide to descriptions of the permanent records of the entire Federal Government.
 
We're utilizing social media more and more each day to get the word out on Facebook, Twitter, and blogs that we want the public's ideas and suggestions. And we have received many excellent suggestions that are being incorporated into our Open Government plan.
 
We also created an Open Government web site that serves as the portal for open government activities at the National Archives and provide opportunities for public participation.
This web site fulfills other requirements of the Open Government Directive, including those related to FOIA, records management, declassification, congressional requests, and proactive disclosures.
So as you can see, we are taking the Administration's Open Government Directive quite seriously and expect to leverage the work we accomplish to change the way we do things and think about things—to actually change the culture of our agency.
* * *
Today, you are going to hear three panels on Open Government.
The first will address the question, "How has the digital age redefined the meaning of open government?" Not too long ago, open government was the purview of FOIA officers. Beth wants to make FOIA obsolete by bringing the public into the process from the beginning; the more open the government is, the less need there is for FOIA.
The second panel turns that question upside down and looks at citizen expectations. We recently started a blog to communicate with our research community. It was an immediate success, and before long we began to get requests to change how the blog is organized and how we answer questions as well as requests for digests and subscription services. These are hailed as welcome signs that the public wants to engage with us.
The third panel today looks at sunshine laws and archival responsibility. Beth wants to make sunshine laws obsolete, but she cannot absolve us of our archival responsibilities.
I believe the future of our archival responsibilities looks much like the past. We will be challenged with the volume of electronic records as we were challenged by the volume of disorganized boxes of paper when the Archives was established 75 years ago.
But we met the challenges then, and we will meet the challenge today and tomorrow.
With support from the Congress and the White House, we continue to give our staff better tools and more resources to perform their increasingly complex job of records management in order to open up our government for all our citizens.
It is truly important work, as we are involved in changing the culture of our agency and our government. As always, the National Archives and Records Administration looks forward to working with all of you on the challenges and opportunities we face.
Thank you for inviting me here today.