Prepared Remarks of Archivist of the United States David S. Ferriero at the North Carolina State Archives, Raleigh. Event sponsored by Friends of the [North Carolina] Archives.
Monday, June 14, 2010
The Archivist was introduced by Patrick Wooten, an attorney in the North Carolina Attorney General's office and President of the Friends of the Archives.
Who is the Archivist?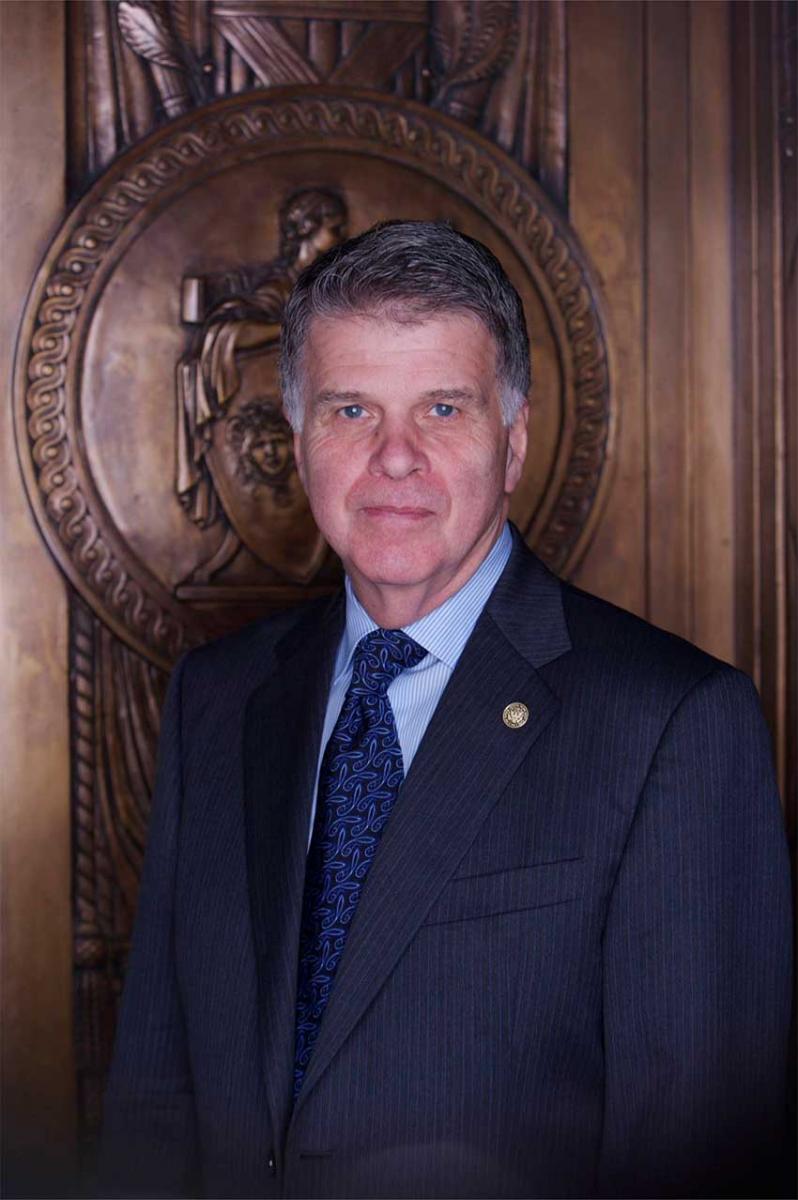 The Archivist of the United States is the head of our agency, appointed by the President of the United States.
The AOTUS Blog
What's an Archivist?
Thank you, Patrick, for that kind introduction. It's good—it's always good—to be back in North Carolina for a time.
When I was approached about becoming the 10th Archivist of the United States, I was pleased to learn that the first Archivist had come from one of my home states, North Carolina.
Robert Digges Wimberly Connor was teaching history at Chapel Hill when President Franklin D. Roosevelt accepted the recommendations of the archival community and selected him to run the new Archives of the United States of America.
Connor arrived in Washington to find the National Archives Building still under construction and learned that he and his staff would not be moving in for more than a year.
In gathering government documents for inclusion in the new Archives, Connor and his staff discovered that records around the government had not been well-preserved. They had been stored in depositories fraught with hazards. They were exposed to dirt, rain, sunlight, theft and fire. Some were infested with silverfish, cockroaches, rats, mice and other vermin.
Connor also reported: "In another depository crowded with archives of the Government, the most prominent object to one entering the room was the skull of a dead cat protruding from under a pile of valuable records. If a cat with nine lives to risk in the cause of history could not survive the conditions of research in the depositories of our national archives, surely the poor historian with only one life to give to his country may be excused if he declines to take the risk."
* * *
I am happy to report that I found no such dangers when I took over the job of Archivist last year.
Seventy-five years after Professor Connor's disturbing discoveries, the Archives is a busy, independent, and open institution, with locations in 17 states and the District of Columbia—none of them with dead cats to greet visitors.
In all these locations, we have accumulated as permanent records more than 10 billion pages of textual documents; 7.2 million maps, charts, and architectural drawings; more than 20 million still photographs; billions of machine-readable data sets; and more than 365,000 reels of film and 110,000 videotapes.
And, in the fastest growing category, we have more than 96 terabytes of electronic records— and 77 terabytes are from the George W. Bush White House alone.
But what I did find when I arrived was an agency in need of a culture change to be able to exist and thrive in the digital age. The National Archives needed to be more nimble. It needed to take risks in trying new approaches to recordkeeping. And it needed to make smarter and more creative use of technology.
The President's Open Government Initiative has given us the encouragement and the authority to make these changes in the Archives' culture —- while pursuing the President's goals of more transparency, more collaboration, and more participation in government.
The goal of the President's initiative is to transform the relationship between the government and the people. But it has other aims, too, as the President said last year:
"Openness will strengthen our democracy and promote efficiency and effectiveness in Government."
What the President wants with his Open Government Initiative is what we at the Archives also want, as expressed in our mission statement and strategic goals:
The National Archives and Records Administration serves American democracy by safeguarding and preserving the records of our Government, ensuring that the people can discover, use, and learn from this documentary heritage. We ensure continuing access to the essential documentation of the rights of American citizens and the actions of their government. We support democracy, promote civic education, and facilitate historical understanding of our national experience.
That's the essence of the work we do every day. It's rooted in the belief that citizens have the right to examine and learn from the records of their government. This will equip them to make informed decisions in the future.
Ready access to the records of our nation has always been what the National Archives is all about. But we must open up more—and we will—to provide access to ever-more-complex records in a digital world. And we have made our intentions clear in our own Open Government
Plan to increase transparency, collaboration, and participation in government.
* * *
So just what are we doing to be more transparent, more collaborative, and more participatory?
We're starting by strengthening and broadening our presence on the Internet. First up is a major re-design of our web site, Archives.gov. If you've visited it lately, you'd see that it's cluttered with links and icons for almost everything in the Archives. It needs to be simplified and made more user-friendly.
And it will.
When we finish, Archives.gov will be easier to navigate and more focused on customer needs. Its content will be simplified, and there'll be a more pleasing design. And, we'll improve and increase online access to our holdings.
If you've come to do a certain kind of research on Archives.gov, you'll be able to do it without having to navigate through and stumble over links, icons, and pages that are irrelevant to what you need.
The redesign will focus initially on historical documents, military service records, and genealogy information—that's what four out of five of our nearly 20 million annual visitors are looking for.
We will be rolling out an early prototype this winter, and we'll be looking for public comments. The idea is to make it an effective and easy tool for everyone. Until it is, we'll keep making changes.
* * *
But we're not going to just overhaul the web site and wait for visitors to be lured in by our new storefront. We're reaching out to audiences that in the past haven't been part of our online constituency.
We're doing this through Facebook, YouTube, Flicker, Twitter, Ideascale, blogs and others. Already, we have more than three dozen of these online sites, and there will be more to come.
I even have my own blog at https://aotus.blogs.archives.gov/. Visit me sometime and let's exchange ideas for improving the National Archives' services to you and the public.
They're all part of a strategy. In the coming months, we will be developing a social-media strategic plan that will set forth how we plan to integrate—and integrate fully—social media into the work of the National Archives.
With that plan in hand, in the next year, I want our agency to become a leader and innovator in all aspects of social media.
A case in point: We will be reaching a wider audience by contributing, with other federal agencies, to Data.gov.
This is where we are posting high-value datasets that the public can download, mash up, and transform into new and useful presentations.
For example, we already posted to Data.gov the 2000 through 2010 Federal Register as well as archival descriptions from our Archival Research Catalog, or ARC. We are currently working on more submissions to Data.gov such as the Public Papers of the Presidents and classification management data of the Executive Branch of Government.
* * *
Most of our holdings today are in traditional paper form, stored in our facilities all around the country. To make these records accessible to users electronically now and in the future, we are taking a strategic approach to digitization.
In the past several years, we have been working with private partners to digitize some most-requested documents, especially those that are particularly valuable in genealogy research.
Now, we will have a digitization working group to consider ideas from staff and the public for future digitization. This will include what records should be digitized as well as which ones will get priority over others. The goal, of course, is to increase access to our holdings by putting more digitized traditional records online and posting the most-requested ones first.
* * *
While our main web site and our social-media efforts may get more public attention in the coming months and years, we have a number of other very important projects that are part of our Open Government Plan.
One of the missions of the National Archives is, of course, to make available to the public as much as possible of the documentation of their rights and entitlements, the actions of their government officials, and the history of their nation.
To that end, one of our projects is to streamline the declassification process. Late last year, at the direction of the President, I created the National Declassification Center within the Archives.
One of its aims is to overhaul the declassification process throughout the federal government. There are currently some 2,000 different sets of declassification guidelines throughout the government, which has made the process more difficult.
The Center also has high on its agenda the elimination, by the end of 2013, of a backlog of some 400 million pages of classified documents in our holdings in our College Park, Maryland, facility.
The review process has been slowed by the need for multiple reviews for some documents that contain classified information from several agencies.
This is exacerbated by the proliferation of declassification guidelines as one agency tries to understand another agency's classification system.
Now, we're going to cut down on the time required to fully review these documents by having representatives of all the interested agencies on site in College Park talking to each other and making declassification decisions right away.
Some of these classified documents pertain to military operations in World War II, the Korean War, and the Vietnam War—all of which are of great interest to historians.
* * *
Another major effort we have ongoing now involves the Freedom of Information Act, or FOIA, under which citizens request classified or restricted documents.
In 2009, the National Archives received 18,581 FOIA requests for documents in our custody, a significant increase from the year before of 14,075. We managed to process most of these additional requests, but others added to the backlog of FOIA requests at the Archives of about 6,800 as of April 1.
We're now acting to eliminate that backlog several ways:
More aggressive contacts with requesters and with agencies that originated the documents being sought, better tracking of requests, and the hiring of additional archivists to handle the requests.
But we also have a broader role concerning the Freedom of Information Act than just dealing with those requests that come to us. Last year, the Office of Government Information Services, or OGIS, was created to provide services to mediate disputes between FOIA requesters and federal agencies.
Overall, the Federal Government received more than 600,000 FOIA requests in 2008. It received nearly as many, 557,000, in 2009. Of those, only about one percent were appealed, and only 0.05 percent were taken to court.
But the administrative and legal costs are significant—more than one-third of a billion dollars annually. We are working with the Department of Justice—as well as with other agencies, requesters, and FOIA advocates—to find ways to make FOIA work more effectively and efficiently.
One way is through mediation, and OGIS is developing a pool of trained mediators to draw from for formal mediation of disputes. We're also looking into online dispute resolution as well as the existing Alternative Dispute Resolution, or ADR, programs within agencies as a means to resolve FOIA disputes.
* * *
The Open Government Plan would not be complete without the involvement of the Office of the Federal Register, which is part of the National Archives. And the Federal Register staff has developed plans that will truly open up government more and allow for more transparency, participation, and collaboration.
As you probably know, the Federal Register produces the "official record" of the Government's action through publication of the daily Federal Register, the Public and Private Laws of the United States, the U.S. Statutes at Large, and the Code of Federal Regulations.
The daily Federal Register serves as the daily newspaper of government, but it's now facing the same problems that real daily newspapers are facing—how to adjust to the digital environment.
This summer, we're going to re-launch the daily Federal Register as a "daily web newspaper for the 21st Century."
Just like a daily newspaper, it will guide readers to articles and topics on issues they're most concerned about.
It will have individual sections ranging from Money to Science & Technology to Health & Public Welfare. It will constantly update the calendar of public meetings all over the country, including those with webcasts or call-in options. It will track the opening and closing dates of comment periods of proposed regulations before they go into effect.
For visitors not familiar with how regulations are formulated, the new online daily will have contributions from experts to explain the process. And there'll be a button on each document for the reader to push to go to the agency's web site and comment on the proposed rule.
* * *
The key to the overall success of the Open Government Initiative will be effective records management, and NARA is working on government-wide improvements in this area.
It goes without saying that records are important.
Agencies must economically and effectively create and manage records to meet their current business needs.
Records must be kept long enough to protect citizens' rights and assure accountability of government decision-makers.
And records of archival value must be preserved and made available for future generations.
The Archives keeps only two to three percent of all records created in the government, but they are the most important ones.
Our records management staff works with records officials in agencies throughout the government to ensure that their records are managed effectively for current use and for their eventual transfer to NARA.
But most records being created today are electronic records, and there is some concern in this area.
The Federal Government spends more than $80 billion annually on information technology. But most agencies don't think about records and record-keeping when they buy IT systems. Later, they have to go back and spend more money to capture, preserve, and provide access to the records.
Or the records are simply lost and cannot be used over time. Neither option is good government.
NARA is urging agencies to include records management experts in the design and development of information systems. It saves agencies the time and money in searching, storing, and preserving information for government use and future generations.
Across government today, there is some cause for concern. Agencies are not doing an effective enough job managing records and other information assets, and we risk losing that information forever.
Last summer, NARA required all Federal agencies to perform a self-assessment of their records management programs.
In a report we released this spring, data from the self-assessment shows that four out of five reporting agencies have moderate to high levels of risk associated with their records management programs—particularly with their electronic records.
Our records management experts will be working with them in the coming months and years to ensure the continued existence and efficient management of these electronic records.
Eventually, all the most important records are headed for the Electronic Records Archives, or ERA, that we are creating to house the electronic records being created at a rapid pace in the Federal Government today.
These include not only text documents and images, but more complex documents, such as satellite imagery, thousands of web pages, and tens of billions of e-mails. And it includes records that are born-digital as well as traditional records that have been digitized.
The idea is to make these records accessible far into the future—free from dependence on any specific hardware or software that was used to create them. These records then will be accessible to the public at anytime from anywhere in the world.
As is always the case when you're creating something new and innovative, there have been challenges. ERA was no exception. But we've met those challenges and expect productive years ahead.
The first phase of ERA ran from 2005 to 2008 and involved electronic records from four federal agencies. Later this year, the number of agencies that use the ERA will be expanded from these four to about 30. ERA is scheduled to be fully operational in 2012.
* * *
All of the efforts I've mentioned are on our agenda, and there's more. You can view our Open Government plan at Archives.gov/open. There you can also make comments about the plan or offer suggestions. We'll be reading every one of them.
I'd also like to mention one other thing that we're encouraging that will increase participation at the Archives: "Citizen archivists."
We are working to find suitable opportunities for public projects that will add value to our work and encourage citizen participation.
In addition to helping us accomplish sizable tasks, engaging the public as citizen archivists can also help us achieve our important public education goals.
Through citizen archivist projects, we can increase public knowledge of our work as well as inspire future generations of archivists.
Once again, I want to invite all of you to participate in our activities as well. Come to our Open Government web page, or my blog, or to our main web page, Archives.gov.
Thank you for the opportunity to come "home" again.