Archivist remarks for Constitution Day Naturalization Ceremony
Sept 17, 2014
Rotunda, National Archives Building, Washington DC
Who is the Archivist?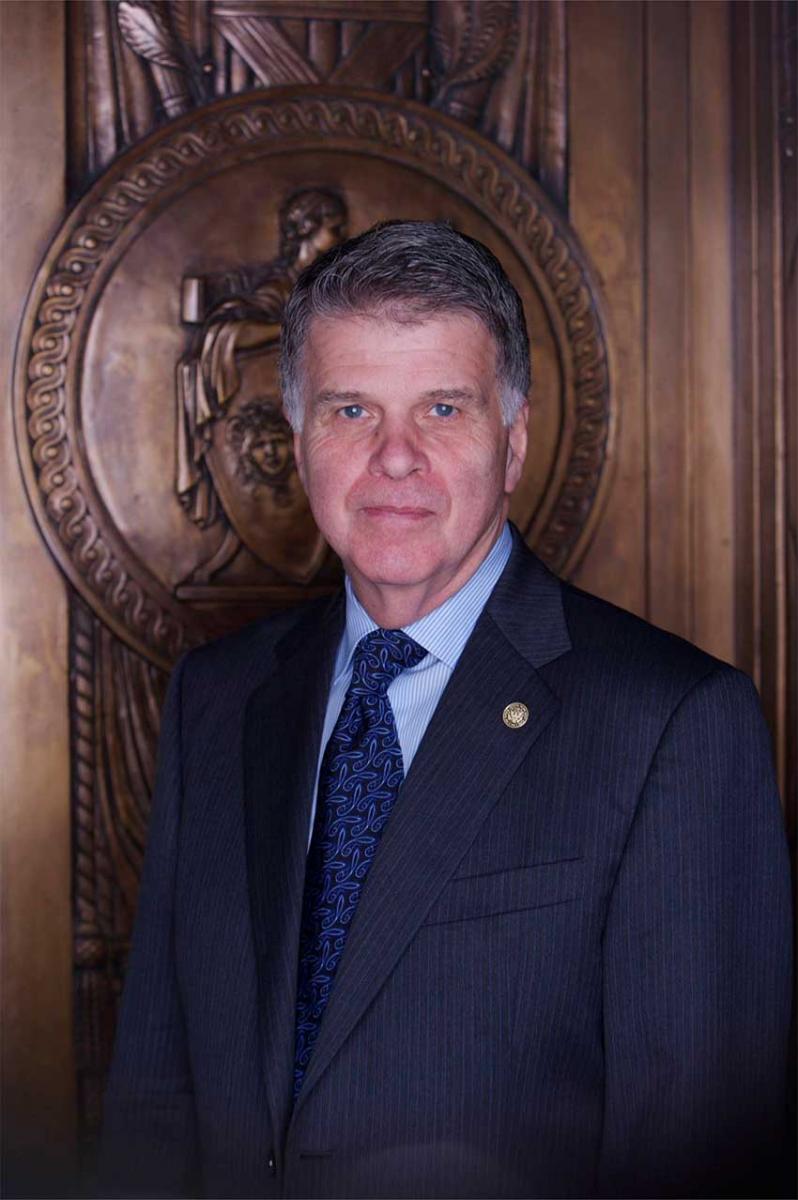 The Archivist of the United States is the head of our agency, appointed by the President of the United States.
The AOTUS Blog
What's an Archivist?
Thank you Stuart Hobson Middle School for that wonderful rendition of the Preamble!
I am David Ferriero, Archivist of the United States.
Welcome to the Rotunda of the National Archives.
First and foremost congratulations to our new citizens!
It is an honor to have you all here today. I can think of no better place to become an American citizen than in front of these most sacred documents. Behind me is the Constitution, which remains the basis on which our federal government is structured. The Preamble, which these students just recited, contains perhaps the most important words in any of our founding documents: "We, The People." Those three simple words Draft remarks for Naturalization Ceremony capture the essence of our democracy.
Over to my right is the Declaration of Independence, the same piece of parchment that our Founding Fathers signed that hot summer of 1776 in Philadelphia. They risked their lives, their families' lives and all they owned in signing it. We have them to thank for our freedoms today.
And to my left is the Bill of Rights, the first ten amendments to the Constitution.  They spell out the basic personal rights and freedoms that are guaranteed to every American which you will exercise every day.
I hope you all get a chance to examine these three documents closely before you leave today. These documents make up our foundation as U.S. citizens.
I am the grandson of Italian immigrants and great-grandson of Irish immigrants. Using passenger lists here at the National Archives, I discovered that my grandfather, at age 15, arrived in Boston from Naples aboard the ship Commonwealth on March 22, 1903.  My grandmother, Antonia Giorgio, also from Naples, arrived on March 8, 1909, aboard the Romantic.
Many Americans have stories like mine, and now you, our newly naturalized citizens, will have your own journey to share. 
Here at the National Archives we have over 12 billion pages of records. Becoming American citizens makes you part of the National Archives too. Your naturalization records will be part of our holdings. In our research rooms across the country, people comb through these records to piece together details of their own family histories. Some day your descendants will search our records to discover your history.
Here at the National Archives, history comes to life; we house the tangible reminders of where we have been, how far we have come, and what is possible for each and every American.
Each record, large or small, is a representation of a greater story, many of which are still being told today in daily life.  The National Archives tells everyone's story. 
And we will tell yours.
Now to introduce our speaker today…José Andrés was named one of Time's "100" Most Influential list and awarded "Outstanding Chef" by the James Beard Foundation. He is an internationally recognized culinary innovator, passionate advocate for food and hunger issues, author, educator, television personality and chef/owner of ThinkFoodGroup, the team responsible for renowned dining concepts in Washington, DC, Las Vegas, Los Angeles, Miami, and Puerto Rico. He is Dean of Spanish Studies at the International Culinary Center.  His cookbooks include Made in Spain: Spanish Dishes for the American Kitchen and Tapas: A Taste of Spain in America. He is the founder of World Central Kitchen and culinary ambassador to the Global Alliance for Clean Cookstoves. Andrés is chairman of LA Kitchen and chairman emeritus of DC Central Kitchen. He teaches at Harvard and George Washington University.
He is with us today as an individual who, like all of you, was not born in the United States, he has recently become a naturalized citizen.  Welcome José!